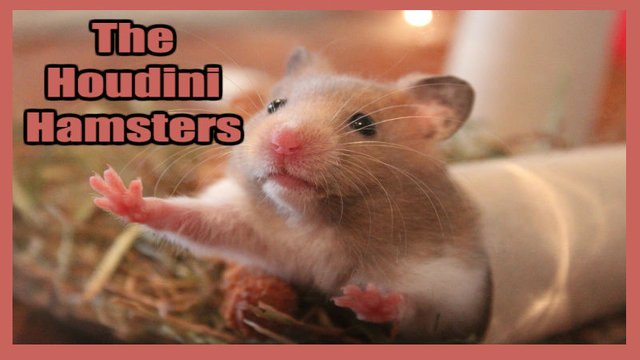 source
I'm not sure if it was the same when I was a child, but with my two daughters when the 'littler' pets died, it is like:
The hamster is dead (get a new one) long live the hamster!
So when Leaflit the hamster died of old age just before Christmas, it was just a matter of hours before his replacement was bought.

Houndini Hamster 1 & 2
It was the day after burying him in the garden in a shoebox, with a few words of heartfelt sadness, tears and telling him that we would miss him forever, we were in the shop picking his replacement.
Actually, it turned out to be replacements as there was this pair of tiny hamsters that the kids fell in love with.
When we got home, when I transferred the hamsters to the cage, one wriggled out my hand and with a massive hamster bid for freedom darted, quick as you like, under the sofa.
Those little hamsters are fast!
In the next three hours, the sofa was dismantled, and we had all manner of contraptions and containers ready to catch the little darling creature, but it was still darting and hiding and laughing at us.
Finally, we caught it underneath a plastic container and managed to slide a book under it too and get the escapee back in the cage.
Tired out (all of us and the hamster), we got him back in the cage finally and he curled up and went to sleep, as did we not long after.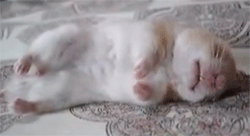 (source)[https://giphy.com/gifs/hamster-bqRgck50hgCDC]

We were awoken by a scream the next morning from my daughter, wondering where the hamsters were.
Where are the Hamsters?
I came in and said it would be ok, they'd just be buried in the sawdust fast asleep.
It soon became apparent they were not.
Even though the gap between the bars was tiny, the hamsters made themselves even tinier and had escaped.
Both of them this time!
So, the sofa had to be dismantled again, as we saw a flash of grey and black dart under it again.
I was happy that one at least was still in the living room, where the hamster cage was.
But the second one was nowhere to be found…
When we were all quiet we could hear this scurrying sound. I tried to locate it - it sounded like it was in the walls.
By this point, we had decided that these hamsters would have to go back to the shop, as we couldn't look after them in the cage that we had.
When the girls had gone to school and it was all quiet. I heard the scurrying again.
And I swear I heard a mischevious giggle...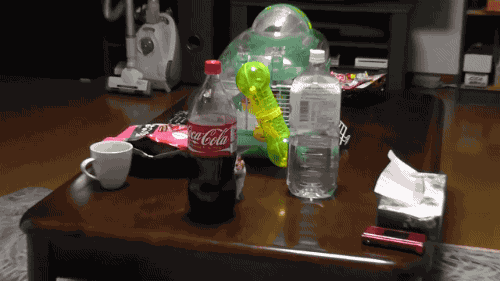 source
I looked in the box of notebooks, important documents, and memories box, that was underneath the hamster cage for the 5th time and this time I discovered Houdini number 2.
I got him in the hamster carrying box and took them both back to the pet shop.
I later discovered quite a few notepads had intricate nibble designs on and unfortunately some of my written words were lost forever.

The Next Hamster Adventure
There was this really cute regular sized hamster that was the second choice, but she was still available so I bought her.
They put her in a little cardboard box and I sauntered across the road to the pound store to get the girls a couple of cheap toys and as I was paying, this little nose appeared out the bag!
This new hamster had munched through the cardboard box she was in, in about 2 minutes!
So back across the road I trekked and asked for some reinforcements, as to get home was a 20-minute walk.
The best they could do was put her in a box inside another box and I had to walk home fast!
I emptied all the contents out my handbag just in case, I didn't make it home before she emerged again.
The constant nibbling of cardboard was very loud as I legged it up the road.
I got about three-quarters of the way home and she had almost climbed out of the bag again.
With a very slippery hold of her, I got her in my handbag and pulled the strings, with a little air hole at the top. (Thankfully before she slivered out my hands and anywhere near the road)
She was officially a handbag hamster for 5 minutes!
I wonder how many of those there are.
So I carried the handbag gently so she didn't get swung about too much, or too frightened on her already epic journey home.
When I got home, I opened the handbag, she was bright eyed and happy to be released into the cage.
She had left me a little present in there, but no holes.
We didn't name her Houdini.
But we did call her Harriet Houdini.
The look she gave when the children came home from school...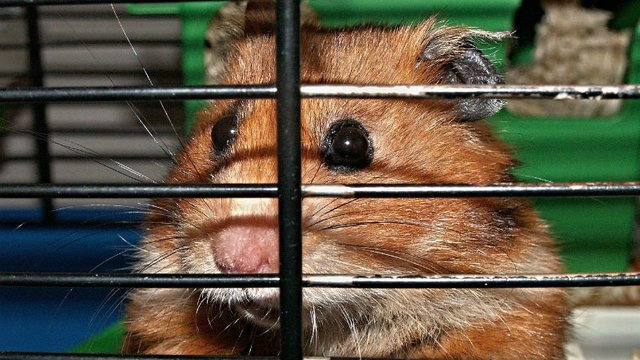 Her adventure was only just beginning...

Do you have a pet story to share? I'd love to read them in the comments.
Written with love by @hopehuggs

Click on the coin to join our Discord Chat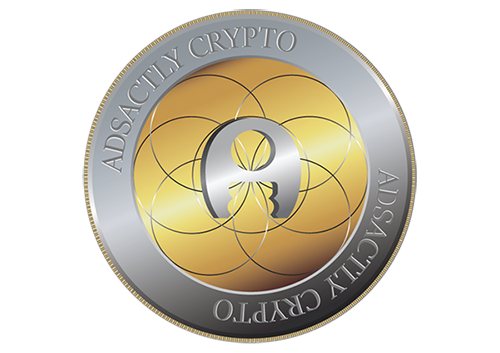 ---
Vote @adsactly-witness for Steem witness!
Witness proposal is here:



Go To Steem Witness Page
In the bottom of the page type: adsactly-witness and press vote.



Use small letters and no "@" sign. Or, click here to vote directly!
Thank you!

---