ADSactly Steemit Witness Proposal

---
We Are Proud to Announce Our Official Witness Campaign
Who Are We?
ADSactly is a strong cooperative society, a network of like-minded entrepreneurs, marketers, investors, content creators, contributors and developers, who have come together to help you find adsactly what you are looking for.
ADSactly is a meeting place for idea sharing, community building, project developing and crypto trading. We have a strong sense of togetherness and truly believe in the strength of our platform and every and each individual member of our society.
Mutual support and cooperativeness are our most defining attributes, and this reflects throughout our ever growing Discord Chat Channel and strong, rapidly growing Steemit following.
---

---
What are our goals as a witness?
ADSactly aims to help the entire Steemit community and beyond, by ensuring that Steemians will be able to positively and economically impact their daily lives for the better.
Cryptocurrencies are the way to a decentralised future, with an open value economy. It takes time for people to understand, accept and adopt crypto as a valid means of payment. We believe Steemit is bridging the gap, by helping people earn and trade in Steem and SBD. This, in turn, means that people will learn to accept cryptocurrencies more easily. We believe that because of the Steemit platform, government-controlled currencies as well as the financial system as we know it will become extinct in time.
We truly believe in the power of Steem and the amazing community devoted to it, therefore we are very much invested in the platform and are planning no power downs of any kind in the foreseeable future.
---

---
Why vote ADSactly for witness
We believe that the strength of Steemit lies in the hands of all the users that join, each and every day. We want to cultivate these people through education, support and training to better understand and prosper from the platform. Only through the individual success of each Steemian will this platform flourish and expand to become a household name.
ADSactly believes that this is only achievable through the mutual cooperation of everyone who joins Steemit. We are ready to teach and equip the steemit community with the right tools to further this vision.
If you feel as we do, then we ask you to please upvote, resteem this post and vote for ADSactly-Witness.
---

---
How to Vote for witness
To vote for @adsactly-witness please click ADSactly logo below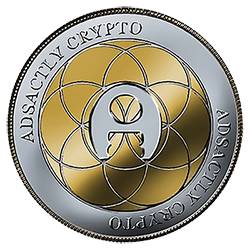 Then scroll to the bottom and type "adsactly-witness" in the box.

You can also choose @adsactly-witness as your proxy, then we will vote for witnesses on your behalf.
---

---
Server Information
CPU - XEON E5-2620 (4 cores @ 2.0Ghz)
RAM - 32GB
HDD - 250GB RAID 6 (mirror/stripe)
Network - 1Gb/s dedicated 99.9% guaranteed uptime.
Location - Houston, TX, USA
Hosted by @crowetic
Seed node, soon!
---
---
Click the link below to join our Discord society