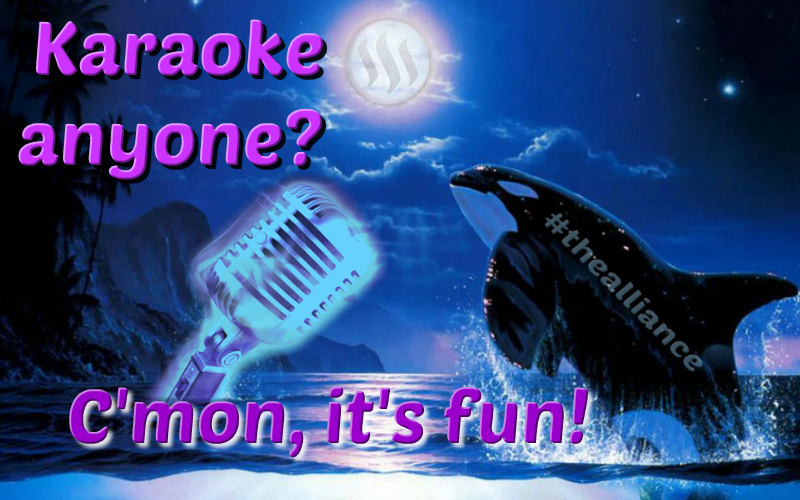 LOVE it, LOVE it, LOVE it...
but without further ado,
the winner for week 17 is...
Week 18 Begins
Thank you to everyone who entered. We look forward to another week of fun and games! We can't wait to hear all the lovely voices and what songs they choose to sing :) So, show us what ya got and what ya love! Then, drop your video and/or link to your post with the video of you down there in the comments section. Easy, right? Here's 'the catch'.
Rules
The 1st tag for your submission post must be #karaokecontest.
This submission thread must be upvoted (if you would like more competition, please resteem it).
Your video of yourself singing must be in comments of this post (so you can get the popularity vote), or at least a link to your Steemit post entry.
JUDGING CATEGORIES
Popular vote: This will carry 40% of the overall score. Whoever has the most upvotes (not reward amount for the post) in the comments below, will win the popular vote.
You may only vote for yourself ONCE, purchased bot votes for yourself will not count.
Timing: 20% weight - how close you are to the timing of the original lyrics.
Pitch: 20% weight - how close you are to staying on key to the original lyrics.
Likeness & Performance: 20% weight - how much you actually sound like and embody the singer of the original lyrics.
PRIZES
And The Judges Are...
Community
Our Supporters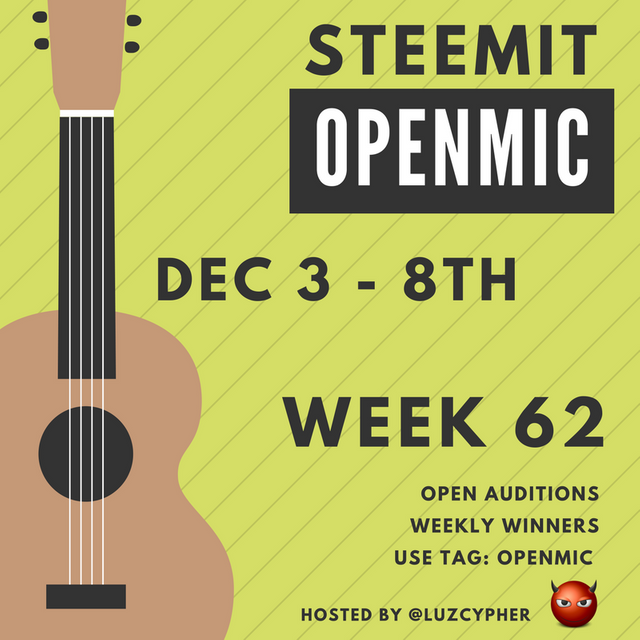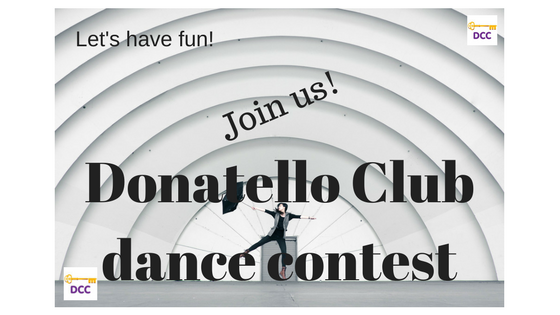 You love those Lo-Fi, uncut, get-down-with-your-bad-self beats? Throw some jazzy poetry on it! Or spit some game! Can even sing if you want!
Just get over there and do it!
You already know
@termitemusic
has you completely covered with the Worldwide Cypher Jam!