Immagine non coperta da diritti d'autore.
Image not covered by copyright.
pixabay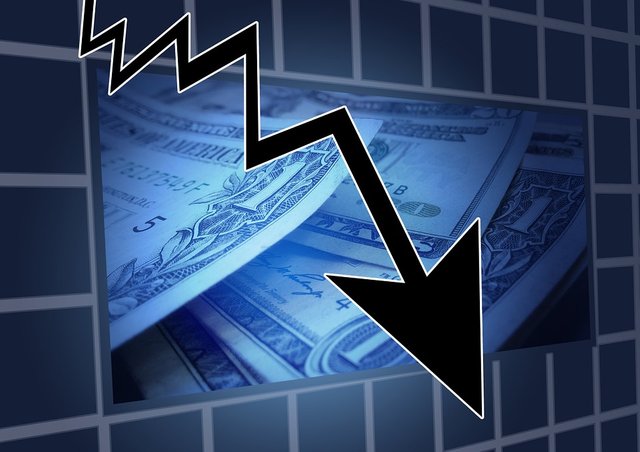 TESTO IN ITALIANO


Attacco speculativo all'Italia seconda parte


Questo post è il proseguo della prima parte:
Attacco speculativo all'Italia prima parte
Se non hai letto la prima parte:
https://steemit.com/ita/@elohim4/eng-ita-fuming-pizza-less-than-5-minutes-pizza-fumante-in-meno-di-5-minuti
Il ministro Paolo Savona ha già fatto un viaggio a Francoforte, sede della Banca Centrale Europea, nel tentativo di convincere i vertici a prolungare l'acquistare titoli di Stato italiani, in funzione anti-speculazione.
Non ci sono al momento risposte chiare in merito alle richieste italiane, ma è chiaro che un attacco speculativo contro l'Italia, deve essere inteso come un colpo all'intera Europa, un tentativo di destabilizzare un paese facente parte dell'Euro.
I problemi italiani possono rapidamente diventare, in un effetto contagio, anche problemi europei, quindi Mario Draghi dovrebbe valutare attentamente la proposta del ministro Savona.
Dunque della serie: "Francoforte, abbiamo un problema…"
Cosa succede se l'Italia non ottiene aiuto dalla Banca Centrale Europea?
Qui scatta per forza il piano B, che non lo si può improvvisare su due piedi, bisogna averlo già pronto. Ovviamente non lo si vorrebbe aprire il cassetto del piano alternativo, ma bisogna averlo, tutti hanno un piano B, compreso la Germania.
Avere un'alternativa ci può aiutare ad avere un maggior peso negoziale.
Se in Europa chiediamo un aiuto, semplicemente facendo leva sulla solidarietà delle istituzioni europee, riceveremo un aiuto come quello che abbiamo ricevuto negli ultimi mesi sui migranti … che tradotto significa NESSUN AIUTO da parte dell'Europa.
Non vorrei dirlo ma il piano B può servire come piccola minaccia, o mi aiutate voi cari europei o troviamo altri disposto a farlo.
Il piano B potrebbe significare il chiedere aiuto alla Russia di Vladimir Punti, nello specifico ad un fondo sovrano Russo, disposto a venirci in soccorso in caso di attacco allo spread.
Una simile ipotesi era stata già in passato ipotizzata, sia durante la crisi di Cipro che di quella Greca ma non se ne mai fatto niente. Qualcuno ha evidentemente impedito che i russi potessero intervenire in favore di Grecia e Cipro, ed aumentare il suo peso geopolitico in piena Europa.
FINE SECONDA PARTE
Domani pubblicherò la terza parte
ENGLISH TEXT

Speculative attack on Italy second part


This post is the continuation of the first part:
Speculative attack on Italy first part
If you have not read the first part:
https://steemit.com/ita/@elohim4/eng-ita-fuming-pizza-less-than-5-minutes-pizza-fumante-in-meno-di-5-minuti
Minister Paolo Savona has already made a trip to Frankfurt, home of the European Central Bank, in an attempt to persuade the leaders to prolong the purchase of Italian government bonds, as a function of anti-speculation.
There are currently no clear answers to Italian requests, but it is clear that a speculative attack against Italy must be understood as a blow to the whole of Europe, an attempt to destabilize a country belonging to the Euro.
Italian problems can quickly become, in a contagion effect, also European problems, so Mario Draghi should carefully evaluate the proposal of Minister Savona.
So in the series: "Frankfurt, we have a problem ..."
What happens if Italy does not get help from the European Central Bank?
This is where the plan B is triggered, which you can not improvise on two feet, you must have it ready. Obviously you do not want to open the drawer of the alternative plan, but you have to have it, everyone has a plan B, including Germany.
Having an alternative can help us to have greater negotiating weight.
If we ask for help in Europe, simply by relying on the solidarity of the European institutions, we will receive help like the one we received over the last few months on migrants ... which translated means NO HELP from Europe.
I would not say it but plan B can serve as a small threat, or you help me dear Europeans or find others willing to do so.
Plan B could mean asking Russia for help from Vladimir Points, specifically a sovereign Russian fund, willing to come to the rescue in the event of an attack on the spread.
A similar hypothesis had been hypothesized in the past, both during the Cyprus and Greek crises, but nothing has ever been done. Someone has clearly prevented the Russians from intervening in favor of Greece and Cyprus, and increasing its geopolitical weight in Europe.
SECOND PART END
Tomorrow I will publish the third part

"ONE Minute for Peace" meditation campaign.
Join our campaign to save humanity.
http://1min4peace.org/en_US/about-us/

This is my Steemit

That is an
@originalworks

==CONTACTS==
Email: elohim4@libero.it
FB: https://www.facebook.com/now666change
Steemit: https://steemit.com/@elohim4