Immagine non coperta da diritti d'autore.
Image not covered by copyright.
pixabay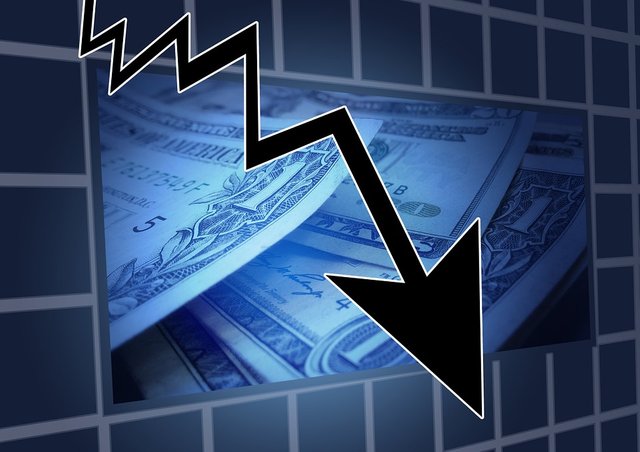 TESTO IN ITALIANO


Attacco speculativo all'Italia prima parte


Questo è il primo post di una serie di cinque articoli
Prima parte
Il governo italiano si trova ancora oggi alle prese con la questione immigrazione, sicuramente uno dei "siluri" che, gli innumerevoli detrattori del governo, stanno sparando nel tentativo di affossare Lega e M5S.
Al momento sembrano "siluri a salve", non hanno portato l'effetto sperato, il governo è ancora lì, anzi i principali attori dell'esecutivo Salvini, Di Maio e Conte hanno capito bene che la questione immigrazione è una trappola e si guardano bene dal cadervi.
Ma presto ci saranno potenzialmente nuovi attacchi al governo, se veramente lo stesso dovesse portare avanti la sua agenda politica.
Non è da escludere una sorta di colpo di stato soft, come quello già fatto all'epoca dell'ultimo governo Berlusconi alla fine del 2011, utilizzando lo spread per far cadere il governo.
Un' altra possibilità potrebbe essere quella di abbattere la Terza Repubblica sul suo nascere, con un intervento della magistratura, per farci ripiombare nell'incubo di un Monti-bis, con le sue politiche lacrime e sangue che abbiamo già visto in passato, magari con annesso una Fornero-bis, sempre ovviamente per il bene del popolo italiano …
Non è un caso che il sottosegretario alla presidenza del Consiglio, Giancarlo Giorgetti della Lega già da tempo ha ventilato un possibile attacco speculativo dei mercati per far cadere il governo o per indurlo a più miti consigli, il che significherebbe svuotare di ogni significato e valore l'attuale alleanza di governo che scemerebbe in una sorta di governo in stile PD, del tutto inutile al cambiamento richiesto a gran voce dagli italiani con il voto del 4 marzo.
L'allarme di Giancarlo Giorgetti non è isolato anche il ministro degli Affari Europei, Paolo Savona in questi giorni parla di questa possibilità, dunque è giusto eventualmente preparare il famoso piano B.
Il piano A è quello di chiedere aiuto alla Banca Centrale europea, che già dal marzo 2015, attua una politica di quantitative easing, che però terminerà a fine anno.
ENGLISH TEXT

Speculative attack on Italy first part


This is the first post of a series of five articles
First part
The Italian government is still struggling with the immigration issue, certainly one of the "torpedoes" that, the countless detractors of the government, are firing in an attempt to ditch Lega and M5S.
At the moment they seem like "torpedoes", they have not brought the desired effect, the government is still there, even the main actors of the executive Salvini, Di Maio and Conte have understood well that the immigration issue is a trap and they look good from falling.
But soon there will be potential new attacks on the government, if it really should continue its political agenda.
It is not possible to exclude a sort of soft coup, like the one already done at the time of the last Berlusconi government at the end of 2011, using the spread to bring down the government.
Another possibility could be to overthrow the Third Republic on its birth, with a speech by the magistracy, to make us fall back into the nightmare of a Monti-bis, with its tears and blood policies that we have already seen in the past, perhaps with attached a Fornero-bis, always obviously for the good of the Italian people ...
It is no coincidence that the Under-Secretary of the Council Presidency, Giancarlo Giorgetti of the Lega, has long aired a possible speculative attack on the markets to bring down the government or to induce it to milder advice, which would mean emptying any meaning and value l 'current government alliance that would fall into a sort of PD-style government, totally useless to the change called for by the Italians with the vote of March 4.
The alarm of Giancarlo Giorgetti is not isolated even the Minister of European Affairs, Paolo Savona in recent days talks about this possibility, so it is right to possibly prepare the famous plan B.
Plan A is to ask for help from the European Central Bank, which as of March 2015, implements a quantitative easing policy, which will however end at the end of the year.

"ONE Minute for Peace" meditation campaign.
Join our campaign to save humanity.
http://1min4peace.org/en_US/about-us/

This is my Steemit

That is an
@originalworks

==CONTACTS==
Email: elohim4@libero.it
FB: https://www.facebook.com/now666change
Steemit: https://steemit.com/@elohim4