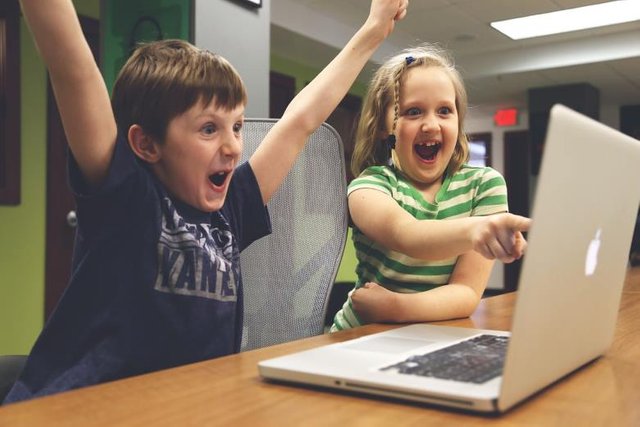 This is my second day and my first post here on Steemit and I am absolutely loving it!
The Steemit community (yes, you guys) seems to be a very welcoming and intelligent bunch and I can't wait to start contributing to the value of our little, but rapidly growing, online society.
My story:
I have always been attracted to new and revolutionary technologies and inventions. As a teenager in the late 90's I immediately got attracted to this thing called the Internet and I saw a huge potential, a view which few others in my community seemed to share. So I started experimenting with websites, programs and slowly getting into the business aspects of this new platform.
Online marketing
I then began, what later turned out to be my future career path, doing online marketing. At that time "online marketing" wasn't really a thing and certainly not a profession. As years passed and businesses started adopting the Internet I found my skills in high demand and I have been exchanging my time for money doing online marketing stuff the last 10-15 years handling tasks like SEO, SEM, SoMe and CRO.
The next revolutionary invention
There have been many great innovations during the years like the expansion of smart phones, but we are still driving around in gas powered vehicles (thank you Elon Musk for pushing the borders of conventional thinking), using physical cash and having people spending their time flipping burgers. So, to be honest I think we have been seeing modest developments lately. But I think we are on the brink of a huge technological leap.
With the advancing capabilities of AI and the growing usage of machine learning coupled with the expansion of global networking of human knowledge, we are about to see a huge societal upheaval.
The adoption of block chain technology
I was quick to see the potential of the Internet in the 90's. I have not seen any inventions since that time that have rocked my boat so to speak.
But,
Now we are possibly seeing another revolutionary invention in the form of the block chain! And, you dear Steemit enthusiast, is part of that revolution :)
This technology is bound to be a fundamental part in our digital world of tomorrow and I am very excited about it.
Steemit
Steemit is giving the block chain technology a human aspect by merging the tech with real human opinions. The opinions and contributions of us the Steemit users is the real value of the Steem currency. Human opinions and contributions have been proven valuable to our society, just take a look at the list of most visited sites on the Internet:
Among the top 5 sites, 3 of them are user generated (Youtube, Facebook and Wikipedia). Sites like Facebook are generating huge profits from our contributions which proves that our values and opinions are in fact valuable.
Steemit is here to distribute this huge value back to us the contributors with the use of block chain technology and I am absolutely loving that concept.
Furthermore, among all the various cryptocurrencies I see Steem as the most applicable option right now. I don't see it as speculation, I see it as something that gives value right off the bat with an immediate positive contribution to our society.
This place is about humans! (and technology is making it possible)
So, naturally I have jumped the Steemit bandwagon!
I hope you will embrace my future contributions :)
About me
Live in Copenhagen, Denmark
33 years
Married with 2 children
Interests: Life, the future, children, online marketing and creativity