Hi Steemers! Kenneth here, I run an online web design company (Hostketcom), a bulk SMS website (Mintmanual) and also own a rabbit farm (love those animals). I believe this beautiful community can learn a lot from my experience while I also tap into the knowledge base of others.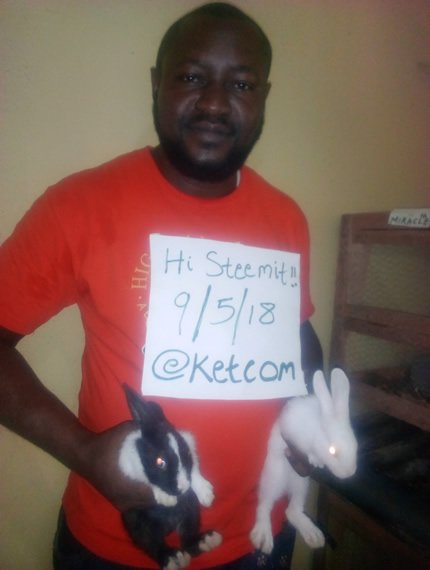 Oh yeah, that's Benny on the right, Lucky on the left and me in the middle, lol. Hello Steemit.
The Online Business:
I live in Nigeria and we face a lot of challenges when it comes to running an online business; power stability, cost of data and trust are some of the issues we deal with but I've been offering online services since 2009 and I can tell you that offering reliable services have helped build a good reputation for my business and this is giving me customer loyalty and good referrals.


My web design and bulk SMS business websites hostketcom and mintmanual
Why the Rabbit Farm:
I started the rabbit farm because I had rabbits as pets when I was growing up and I was very fond of them. After graduating from the university, working and starting a family of my own took the better part of my time so going into rearing rabbits didn't come to mind. But, my country went into economic recession most part of 2016 and 2017 and the government was encouraging people to go back to agriculture as a way of boosting self- sufficiency in food production. I had space for starting up a rabbit farm, it was going to be a source of extra income and meat for the family and best of all it was something I love and see myself going the extra mile to make it succeed, so I started a rabbit farm.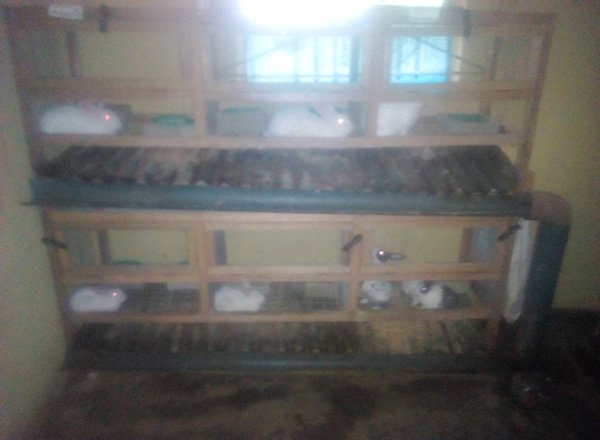 Photograph of a hutch at Ketcom Rabbit Farm
Molly's Kits Path to Weaning:
I like taking pictures of my rabbits and documenting their history for mating, health, feeding and other purposes. These are some of the things you'll be seeing from me.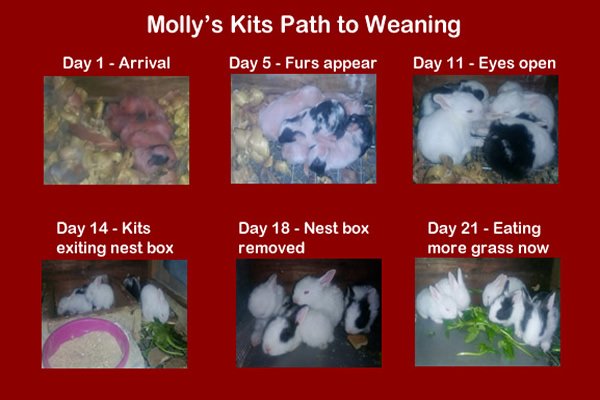 Molly's Kits Path to Weaning
Molly's kits are now 90 days old (3 months), they're now in their own cages and are getting groomed for reproduction in the next 2 to 3 months.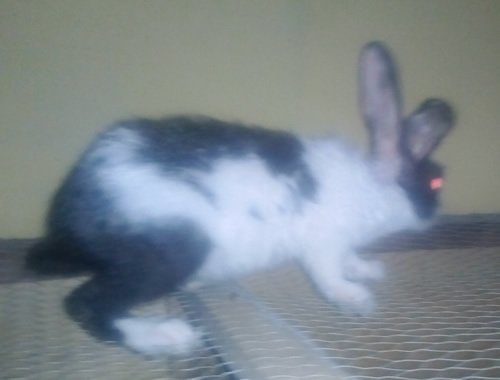 That's Debra, one of Molly's Kit, unfortunately it doesn't want it's picture taken, it kept jumping from one place to another. Ha!
Cross Breeding the Rabbits:
Cross breeding in a rabbit farm is very essential because you always want the best kits in the system that will grow up becoming high quality rabbits in terms of meat production, reproduction and better resistance to some deceases. Little history of Flora, she failed 3 times to conceive after 3 different Dutch rabbits mated her, of course at different months. I crossed her with Scarface (a New Zealand White) and she took in. You can see the resulting kits in the picture below.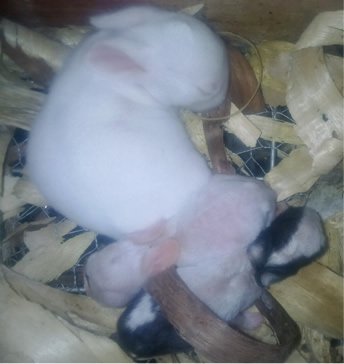 Result of cross breeding a New Zealand White and Dutch Rabbit – Genetics!
Ken the Cook:
I like eating good food and to make that very possible I cook sometimes. No offense to my wife who is also a very good cook. Lol. I just love cooking and any time I have time on my hand I like taking charge of the kitchen so that my wife can have some rest while the man of the house prepares delicious meals. I'll show you how I prepare tasty grilled Rabbit and other delicacies so it'll be best to follow me and hang around so you get to learn about my special ingredients for different dishes.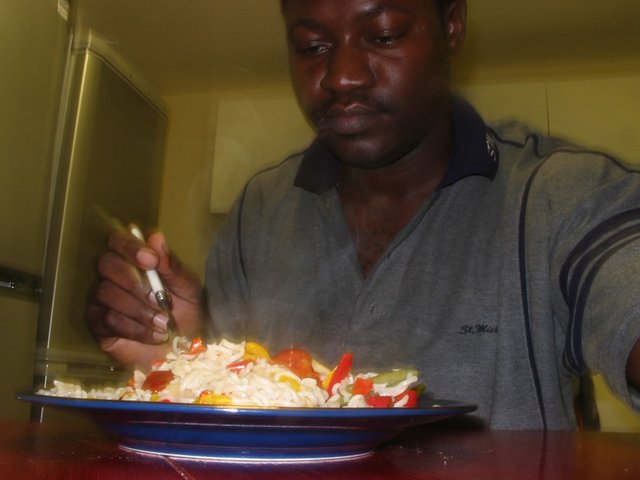 Am having a delicious meal in this photograph, you can join me next time!
Traveling Ken:
I like traveling a lot and as a matter of fact, I've traveled to all the regions of Nigeria and spent some time visiting and living in the UK. Traveling is a load of experience and learning on its own. I'll be sure to keep the Steemit community posted on interesting and exciting things I see and experience in my journeys.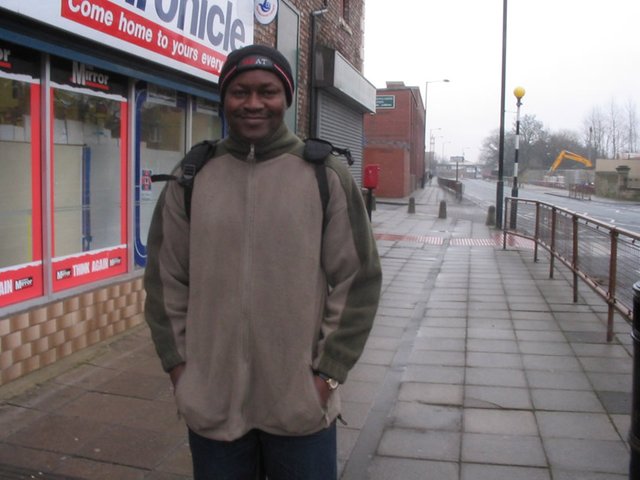 Yeah! That's a photograph of me at the front of a corner shop in Newcastle, UK
Inspiration:
I do really hope to inspire everyone on Steemit to go for their dreams and live a full life because life is just too short to allow go to waste.
I want to meet people here that I'll love reading their post and hope the love mine too. I want people to enjoy reading my post and be eager to see more from me.
I'll be posting photographs that will make your day and put a smile in your face.
I want to be successful here and be an inspiration for others to follow.
You can learn a lot from my experience and by contributing comments and upvote my post, we can all get a better understanding of how I did what I did, your comments can help others also get a better understanding of the topic.
That's it guys, those are what I hope to share with you all with your encouragement of course.
Thanks for welcoming me into this magnificent community!
More About Me:
I run two websites: http://hostketcom.com for web design and other web services and http://mintmanual.com for bulk sms services.
You can also see more about my rabbit farm on my facebook page https://web.facebook.com/ketcomrabbitfarm