8 Mistakes I See Beginners Make on Steemit
As someone who has been scrolling through the new feed for the majority of the time on Steemit (as a part of my curating process) I have seen the good, the bad and the ugly of it.
Some users are able to adapt and quickly find their audience. Others have hard time learning the ways Steemit works. So they get discouraged and decide to leave or they try to get recognized by acting inauthentic.
There is a path that will always lead to your success on the platform. And there are mistakes that will drive you further from it. Here are some common ones I've noticed so far.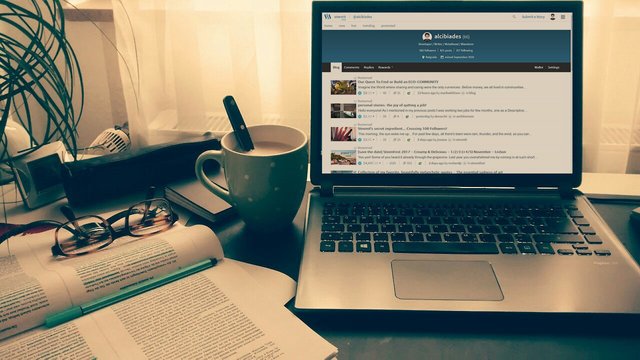 ---
Asking for others to check their posts or follow them
We'll start with the most obvious one. You will go a lot further by actually reading posts and genuinely interacting with other people and following them. Most of the time they'll make sure to check out your blog.
Voting exclusively on top trending posts
This brings you less influence and smaller curation rewards. It's fine to check out those posts, they are probably there for a reason. But instead of focusing exclusively on them, go through the feed and look for quality posts from new or maybe not so popular authors. Connect with them and you'll grow together.
Seeing only the earning and not the investment opportunity of the platform
Hearing the concept of Steemit, everyone's excited about possibility to earn money by simply blogging. And that's great. But for everyone who didn't come here from the field of cryptocurrency, it takes some time before they realize that Steemit is one of the best shortcuts to crypto world.
You don't need a powerful mining rig or a big financial investment to get hold of those coins. Because let's face it, blockchain is the most exciting and revolutionary thing that happened since the internet itself. And we are all pioneers of this future world economy.
Not engaging enough with others
I've already mentioned it, but it can't be stressed enough. This is the number one thing you need to do. More important than posting and promoting. You want to create a community around yourself by voting and leaving meaningful, honest comments to posts you like or have something to say about.
And, of course following the like-minded people.
Not utilizing steemit.chat
It is a great tool to help you continue your conversations, promote posts, ask for help on any topic or report plagiarism and abuse.
Not being authentic
This is an amazing opportunity to find yourself, to explore different topics and approaches and see what you enjoy the most. No one is gonna be better you than you. So don't try to copy popular authors. Build your own brand instead.
Not enough effort on title, thumbnail and first paragraph
With thousands of posts submitted every day it's so easy for one to slip by unnoticed. It needs to make a strong first impression when people scroll through the feed.
And the way to do it is by taking extra time to work on your title, first image that is used as a thumbnail, and first paragraph. That's all someone sees when looking for interesting posts. With so much content out here, no one (except the most diligent curators) has the time to read through all of it. So make sure to grab their attention.
Lack of patience
It takes time to start earning significant rewards. Usually. It takes time to build your reputation. Once you introduce yourself and start posting and commenting regularly, people will get to know you and trust in the value of your articles.
It's a steady process, and if you are here in the long run, you won't be bothered by potential lower rewards in the beginning of your journey.
---
Images: 1
---
If you like this post, don't forget to upvote, comment and resteem it. Also make sure to follow @alcibiades to stay updated about future posts.