Mind cotrol is investigating me through social media?
So I have discovered that I am being investigated through social media. Let me lay out how I discovered this. In my email I received the following notification from LinkedIn.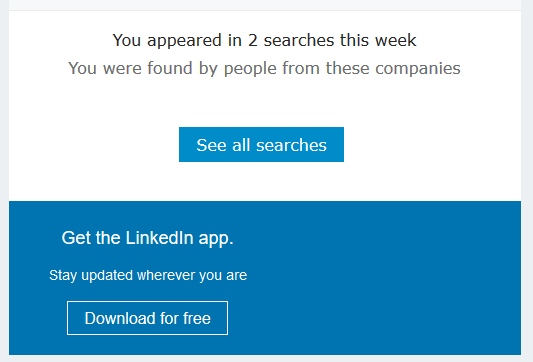 So then I logged in to see who was interested in me. Now linked in requires a lot of information and of course I have restricted access in as much as I could. This of course doesn't mean anything when the very organizations that make up social media are violating the terms of service that is the law here in the united states. The following screen shot shows exactly who has been showing interest in me and my LinkedIn profile is about the transportation industry and also shows my interest in researching. MMM! So why would a Civil Engineering corporation (Which is a euphemism for mind control) be interested in a (ret) truck and taxi driver!

Anyone with a lick of sense knows the answer is they would not. So they are not interested in me because I know how to drive and thus the question becomes what am I doing that has interested them? I am pretty sure both are mind control operations. Could it be that my recent research post on Steemit has hit a nerve. If so my hard works have paid off. Such attention is actually a badge of honor. Let me share with you some of those post and you can decide for yourself if it makes more sense that they don't like being exposed.
 American Intelligence Media / verify and Confirm.
Not  intended as spam/We the People  Make Charges of HUNDREDS of Counts of  Treason, Murder, Sedition,  Espionage, Sabotage, Terrorism, and Theft  Against the American Criminal  Cabal.
The proper comprehension of Faith / Qanon
The NLA and the X22 Report. Is this for real?
X22Report claims that to fix the system it must come down. Crypto
 Jim Willie the Golden Jackass on X22Report
 What is the difference between believing Corporations commit crimes and Totem poles have spirits. Lets focus the pressure.
Your job is to pummel the internet with two words – MILITARY TRIBUNALS Says Qanon+ which is Trump
 Is it Firefox or Microsoft that wont let me post on commonlaw in steemit / The Mechanics of Deception/ Military Tribunals.
In fact one can see that all of my post are information based and that I am constantly asking my reader's to do there own due diligence. Do I claim to always be right? Of course not. With the censorship on the internet it is now more obvious than ever that the pig pen is open and they are attempting to herd all the little piglets into the pen. I refuse to be a good little pig however. I notice that a lot of steemians seem to refuse also and is one of the reason why I am a informationwar warrior and proud to be so. 
So if @commonlaw and @aconsciousness suddenly change there tune or disappear, you can know most likely someone has stolen my account and or I am dead. Cause I can tell you one thing for sure. I have not been quite and will not go quietly into the night. They of course may attempt to smear me, ruin my reputation or blackmail me which seems to be the mod-us operand a of these sick people. That being the case I would like once again to share a truth with my readers. Facebook, Twitter, LinkedIn and all the other corporation cannot commit crimes, because they are paper tigers. It is a physical impossibility. However the Agents or employee's of such do not have the same problem and are the one who are committing the crimes. At some point that is who will be prosecuted. So it is more beneficial to name the persons who are committing the acts instead of the corporations that don't have a body to commit acts of any kind.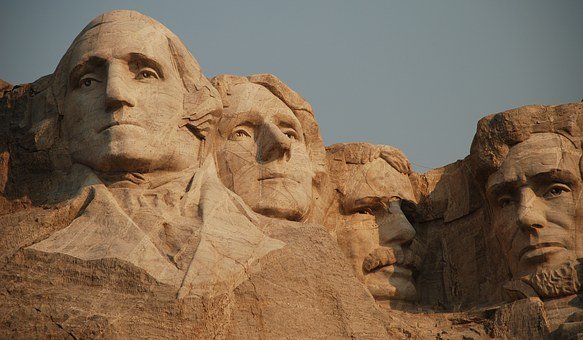 All photos are from Pixabay.com. Screen shots are mine. I am not responsible for if you think, how you think, what you think or do. You Are!. If you like my content consider a up vote and follow! Peace!
A way to make free BTC and 4.08% interest in a BTC savings account.

Interested in joining or supporting the Information War?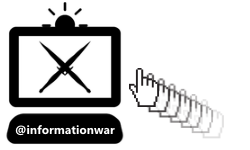 Use tag  #informationwar to post your own stories about the lies and propaganda being pushed on the public.
@informationwar will up vote posts worthy of the cause.  
Join the discord: https://discord.gg/JsXbzFM chat with like minded individuals like myself and share your articles to receive additional support.  
Delegating Steem Power:   Another way you can support the cause is to delegate SP to @informationwar. 
Delegate 100 SP Note: remember to keep around 50SP in your account so you don't run into any bandwidth problems.  
How to delegate SP, join the fan base and more:   https://steemit.com/informationwar/@truthforce/you-can-make-a-difference-join-the-informationwar-and-help-support-others-today  
Find out more about the Information War. Click Banner!