Charitable deeds, let's crowd-fund for kids in Bangladesh, fruits and snacks every week, nr. 55
All liquid STEEM from this post will still go to the @SchoolForSDG4 project but the STEEM power will stay in my (@lindahas) account.
Wow! The last week. So much has changed. I might say that my life has turned upside down but the truth is, I saw it coming. It was a long time in motion. So. The one change that I can mention now is that I will be moving back home in six months. I also will probably skip Steemfest. I am tired as of now and planning a whole new journey, is sadly something that I do not think I can do or afford right now as I have been in a couple of places this summer. It is just a little bitter for me as I would have loved to meet all of you wonderful people. But I need the rest from trying to find the next bargain and I have to prepare for moving countries.
Here is a post from @SchoolForSDG4
Also, @fundition is supporting our favorite charity school on the platform. Feel free to check out their page dedicated to @SchoolForSDG4 here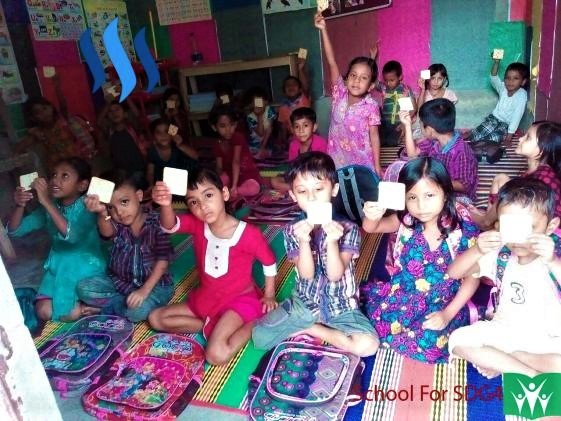 I have been working with this amazing charity school for more than a year now but only today did I find out that the kids do not have the regular school week. They do not take days off on Saturdays and Sundays! For me it seemed only natural that you go to school five days a week and have the weekend off but it is different in Sylhet, Bangladesh. Mohammed (@Azizbd) teaches the kids every day of the week except on Fridays. So, if you were as clueless as I was, now you know! Not all the world works by the same rules and sometimes it is very easy to forget these things when you are in your own bubble.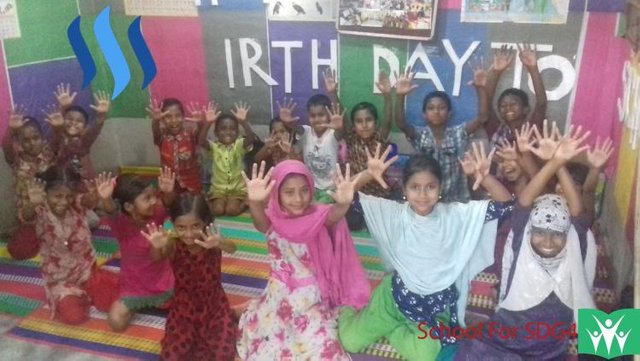 This week the kids are on holiday. Since last Sunday and until 28th of August. That means we do not have many pictures this week and there are not many new things happening. However, I still have some things to tell you. For those who have read my recent posts for this charity, you know that Al-Amin alongside another student will be leaving the school. Al-Amin has studied in @SchoolForSDG4 for the last two years but he is, unfortunately, moving away to a village too far away from the city so he will not be able to continue his studies. He will be leaving on 27th of August an so, today he brought back the free books that were provided for him to study. What an honest and lovely boy to think about giving his study supplies back, for somebody else to have!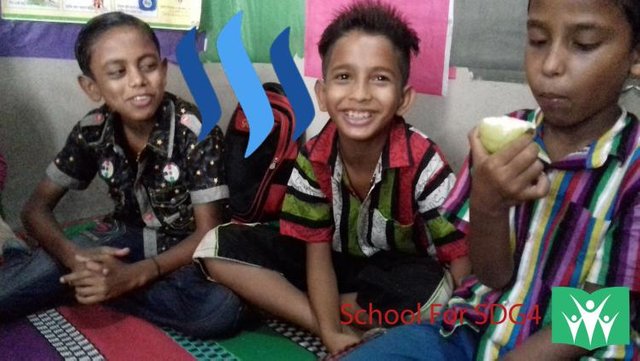 Al-Amin in the middle
As some of you might know, the second largest religious festival in Bangladesh is passing. I do not have any knowledge of these traditions as my life goes in a little different direction but I am always happy to listen to stories of different cultures. I also wish a blessed EID-Al-Adha for everybody who is celebrating it! And a new thing I learned is that you sacrifice animals on this holiday and feast as well! It brings wonder to me to think of how each of us has different celebrations and traditions! I hope that I get to travel the world enough to see most of it all!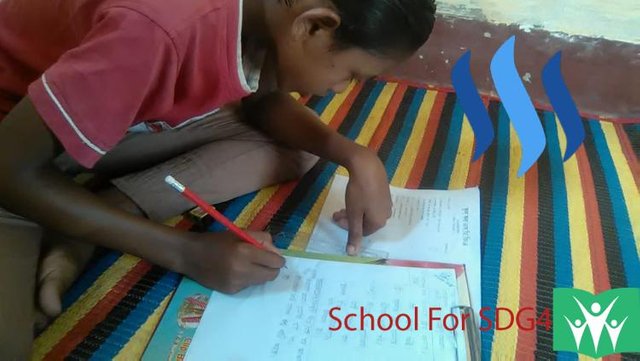 There were also exams before the holiday and the results will be known soon. They will be published during the next mothers meeting and after the holiday ends. It should happen in the first week of September. Here is to each of the little one passing and being proud of their great work! Here is to their dreams coming true. Here is to a happy childhood and beautiful memories!
I must add that the funds from this post will go either towards the next fruit program or will be spent to buy new backpacks for the kids who need them. After all, these bags are some of the things that have the shorter life-span as they get used a lot and are important for the little school-goers.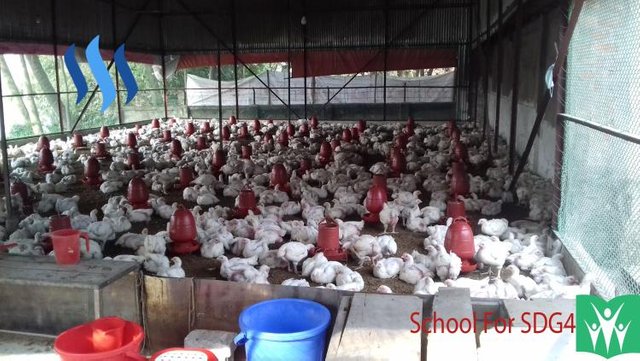 The chicken farm that brings in additional funds for the school
---
All the pictures are recent and provided by @azizbd, any questions about the project can be resolved with him, he will be happy to answer any questions if you are interested to help this project and have any idea about how to make it better. Heck, he will even get up at 4 AM just to talk to somebody about ideas. Here is a link to his steemit chat: https://steemit.chat/direct/azizbd
If you would like to contribute by making a post, you can contact Mohammed (@azizbd) and he will provide pictures for you, anyone spreading the word is welcome. The income from the post can be sent to @schoolforsdg4, if you think you deserve any Steem for your hard work making a post, keep a dime, even a small donation from your posts means a lot to those kids.
If you have any Steem to spare, donations are welcome. @schoolforsdg4 is where you want to send them.
If you can't spare any Steem, because I know everybody has their lives to live and expenses needed to be covered, a simple up vote is very much appreciated, a resteem is encouraged. :)
Not all funds from this post will go into the school account. The SP will stay on my account so if you want to leave maximum impact, head over to @SchoolForSDG4.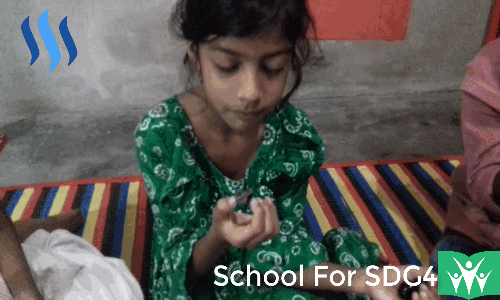 Wishing you an amazing day! Today, tomorrow, and forever.
Linda