Pennsif's Progress - the One Year Anniversary Edition - Operation Blueberry Rescue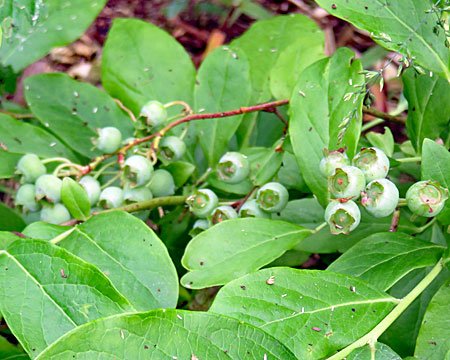 Today marks my one year anniversary of joining steemit.

I came here as a prepper and a homesteader.

Most of my early posts were just about my prepping and homesteading activities.

Indeed I carried over from a previous prepper forum my 'Pennsif's Progress' series.


This had the full title of Pennsif's Progress - the days are numbered, as I was counting down from an arbitrary number of 1000 days I had given myself to get prepared...
I never particularly defined what I was getting prepared for - but I will stick with my sometimes quoted "when the bad times come".
I continued Pennsif's Progress on and off for a few months but then other 'steem stuff' rather took over and I let it lapse.
And I was never sure people would be interested in my daily, mostly mundane, homesteading and prepping activities.
However Pennsif's Progress did have one very useful purpose - it was a strong daily motivator to get out and do things.


If I didn't get things done, I didn't have anything to write about !
These past few months, with health issues, with a busy business and ever more steeming I haven't been doing as much as I should on the prepping and homesteading front.
I have oft been a lackadaisical lapser.
So now on my Year 1 Steem Birthday I have decided to fire up the engine again on Pennsif's Progress and see how far a full tank will take me.
My first task under the new regime is...
---
Operation Blueberry Rescue


I love blueberries - one of my favourite superfood snackers. So last year I planted a dozen or so mixed variety blueberries in the old pig garden.
I built a border bed along the fence and filled it mainly with coniferous woodchips and a bit of compost as blueberries prefer a more acidic environment.
We harvested a few blueberries last year.
This year the plants have begun to get established and are bearing a fair bit of fruit.
However I have not been tending to the bed and it had got totally overgrown with nettles, willowherb, grasses, buttercups and other uninvited guests.
So this morning I begun the assault on the bed and area outside along the fence.
This is the before...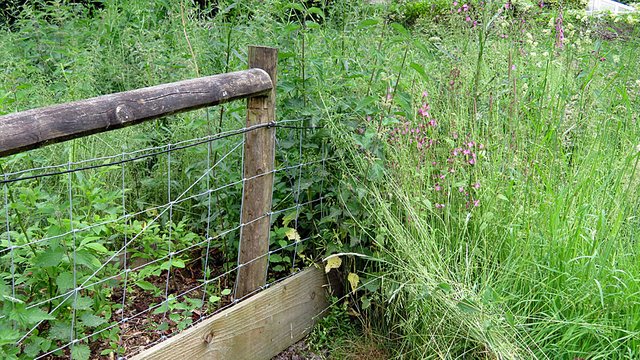 And this is the after...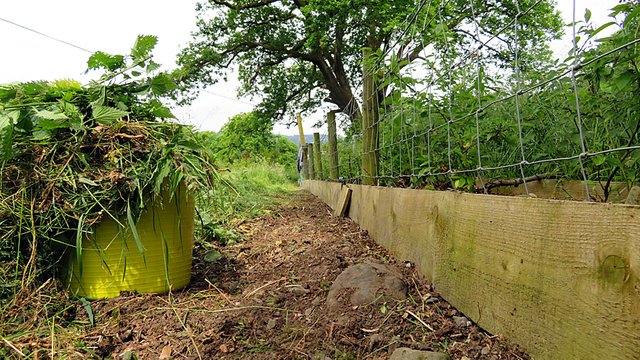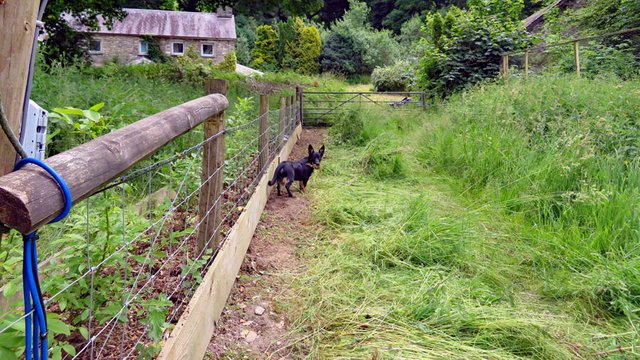 And this is a puppy digging to help picture for cute effect...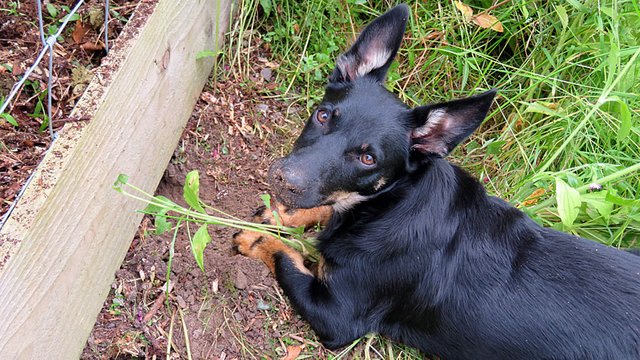 Tomorrow I will clear a pathway along the border and do a final tidy up of the bed...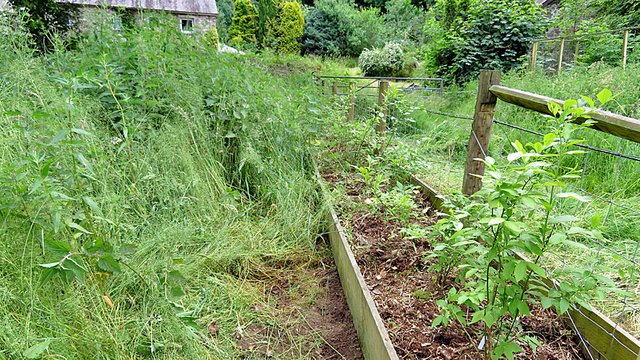 Once I have finished clearing any weeds I am going to 'top up' the bed with some more woodchips and old mushroom compost.
I will finish Operation Blueberry Rescue by draping some netting over the fence and the blueberry bushes. That was in fact why I planted them along this fence border bed. A cunning plan eh?
I am looking forward to getting our first decent crop of homegrown blueberries in two or three weeks I think.
Generally I am working on a 3 year plan for most crops like this to get fully established. So next year I am expecting great things from these blueberries.
One point I need to check on as a novice blueberry grower - should the bushes be pruned in the winter to open up the centres like gooseberry bushes?
---
---
When I was on the prepper forum I use to have a motto - Do One Thing Every Day.
That was, and most definitely should be again, my prepping mantra.
Be prepared, get prepping, you never know what is going to happen next.

---
---
You might also be interested in some of my other posts :
MY RADIO SHOWS :
MY PROJECTS :
---
---
[ images by @pennsif ]