SteemRadio - schedule of all the steem radio shows - week beginning 11 June 2018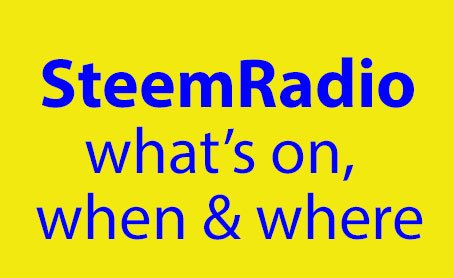 No big ripples on the Steem Radio Waves this week.

No new shows or major schedule changes that I have picked up so far.

However I have learnt from @buzz.lightyear news of another steem based Discord radio station in Malaysia. Once I have received more details on that their shows will be joining the listings below.


---
---
This week's My Life in 8 Songs is going to be a bit different. It is going to be a 'musicians special'.
All three of my guests are active musicians and songwriters and all of their 8 song choices are going to be their own tracks.
Doubling up on that, rather than telling their whole life stories they are going to be taking us on their musical journeys from how they discovered music through to their present work.
My three guests for this special show are going to be Darren Claxton @darrenclaxton, D-Vine / ELLi @d-vine and Zippy Lomax @zipporah.
---
---
For anyone following closely you may recall that @d-vine was on the 'standard format' show a few weeks. You can now hear @d-vine's full musical journey on Thursday's special.
The recordings of @d-vine's first interview, along with those of @johnvibes and @movement19 who were on the Rave Special with her are available on @dlive :
---
---
The Alternative Lifestyle Show with guest @adamkokesh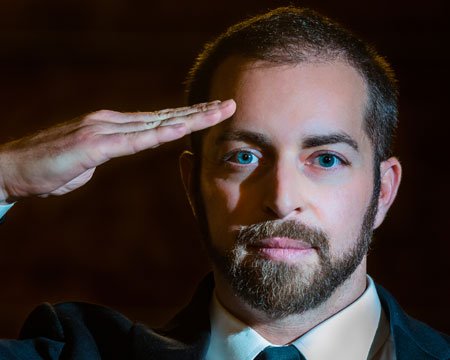 This Friday's Alternative Lifestyle Show is going to be a special edition with a one hour interview with Adam Kokesh.
Adam is an active member of the steem community and is campaigning to become the Libertarian Party US Presidential candidate for 2020.
We will also have a couple of other guests on the show including Mr Green from @thegreens project in Cameroon.
Friday's show will also include an update on my A Dollar A Day charitably giving project that started last month.
In case you missed last week's show with @bushkill, @makinstuff, @buzz.lightyear, @cecicastor and @chrisabdey the recording is now available :
---
I am always on the lookout for more guests for future shows. If you have in any way an alternative lifestyle and would like to tell the steemchain about it please do contact me via a comment below or on Discord @Pennsif#9921.
---
---
If you know of any other relevant shows that I haven't included please do put the details in a comment below or DM me on Discord @pennsif#9921 . Also please let me know of any changes to the shows already listed

---
The times for the shows are all shown in Coordinated Universal Time UTC/GMT - which is currently UK time. There are numerous sites on the web for converting UTC to your local time. This one looks particularly useful worldtimebuddy.com
---
SteemRadio : schedule of shows for week beginning 11 June 2018


---
---
You might also be interested in some of my other posts :
MY RADIO SHOWS :
MY PROJECTS :
---
---
[ header graphic by @pennsif // fox head logo by @dreemsteem // images provided by @darrenclaxton, @d-vine, @zipporah, @adamkokesh ]