Just launched! HOBBY HUB CHALLENGE! #1
We are all very busy people, not much time to spare right? But we all need something that keeps us a tad bit sane, something that helps us relax and gather our thoughts, something that challenges and allows us to practice our talents. Yes, I'm talking "hobbies" here. Most of us have them, most of us wish we had more time on our plates to focus on them. I'm giving you the opportunity to WRITE about them...AND WIN!
*** WIN 5 SBD PLUS ALL THE LIQUID STEEM GENERATED FROM THIS POST ***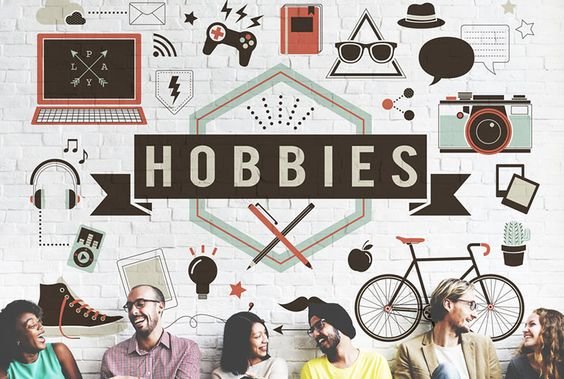 Why Enter This Challenge?
This is a great opportunity to write about something you love, and earn something at the same time! Your post will be exposed to a greater audience and so will your name, helping you to build followers and a good reputation. All posts that meet the rules stand a chance to be mentioned in the winning announcement post too, for an additional chance to get you some exposure.
*** ALL ENTRIES WILL BE RESTEEMED, UPVOTED AND STAND A CHANCE OF RECEIVING ADDITIONAL SUPPORT ***
How It Works:
It's simple! Write about what you like to do in your spare time, or to pass the time. Tell us about your hobby, how you discovered it, do you do it alone or in a group, is it easy to do, your advice on the topic etc.
Definition of a hobby -
 A hobby is a regular activity that is done for enjoyment, typically during one's leisure time. Hobbies can include collecting themed items and objects, engaging in creative and artistic pursuits, playing sports, or pursuing other amusements. - Wikipedia
Here's an example I did of one of my hobbies:  
Oh How I LOVE To Spend Time In My Garden - My Favorite Hobby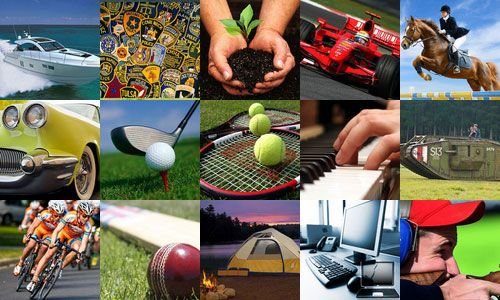 Guidelines & Rules
This is a weekly challenge, for now. Challenge #1 starts from the post date and ends on the 22nd of October 2017 at 8:00 am  UTC +2.
One entry per person per week.
The main topic of your post entry must be about your hobby. Original content and photos will be given preference on the judges final decision. Images that are not your own must include a source link.
Use "hobbyhub" as your first tag (you can use any additional tags thereafter). NB. hobbyhub must be your first tag.
Upvote and Resteem this post (this will benefit all participants).
Place the link to your entry as a reply below.
Judges Decision
I am very honored to have @karenmckersie join me as guest judge for the launch of my very first #hobbyhub challenge. @karenmckersie is the founder of the #popcontest challenge and has a lot of experience with contests on Steemit. 
I will always have a guest judge to collaborate with, our decision will be final. 
The winner will be announced on the Sunday or following Monday and the winner will receive his or her payout along with the announcement.
An entrant's post votes and post payout will not influence our decision; effort and original content will.
SHOUT OUT!!!
While I thoroughly enjoy Steemit, I have to say that my favorite posts are the ones I enter into challenges (to date I have one 3, yay for me)! Not only do you view your post pay outs and upvotes rise, but you wait in anticipation to see if you are a winner too, I love the thrill! I really enjoyed writing posts for these contests, but they also helped me learn the tricks of the trade on how to create my own contest/challenge.  So, to give credit where credit is due I would like to thank:
@karenmckersie - guest judge and founder of the Power of Positivity contest, known as #popcontest. You have such a lively presence and I have enjoyed being a guest judge for you!
@steemiteducation - if you are a good writer I genuinely suggest you have a look at the requirements for their posts, the payouts are AMAZING!
@eroche - the genius behind the #culturevulture monthly challenge. If you haven't entered, do so now! I think the prize pool is currently at 85 SBD! Share something about your culture, or a family tradition! @eroche, thank you for your guidance and help with this contest, I am very grateful for the time you set aside to explain a few things to me!
*** WIN 5 SBD PLUS ALL THE LIQUID STEEM GENERATED FROM THIS POST ***
*** Any donations towards the prize pool would be greatly appreciated.

Team South Africa banner designed by @bearone
(bringing you original content)