Steem Women Club Community'CHAIN OF GOODNESS EVENT' | Do goodness and earn |5 Quality Posts of the Day|| 24 February
Hello beautiful women of Steem Women Club community;
Today I will make an event announcement for a different event and a different topic. In this pandemic period in the difficult processes of our world, most people are going through difficult days. We must find the opportunity to do good with the saying, 'She who does good finds good' as in this saying. We can both be at peace from our own spiritual point of view and become angels to people who are waiting for help.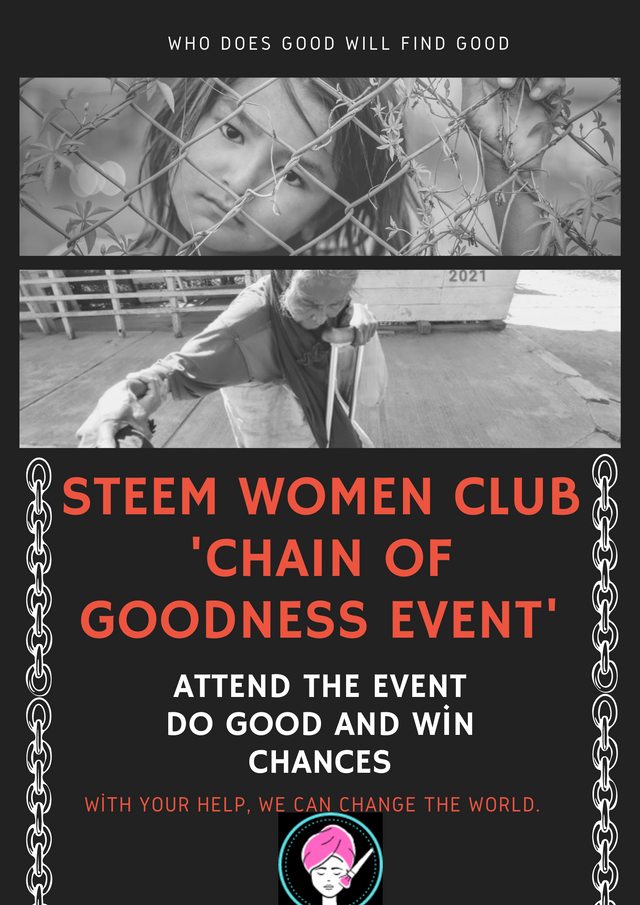 •First of all, I would like to point out that this is NOT a contest. I consulted the curators for about two months, but I couldn't get any results. That's why I decided to start this activity. Because I know this is the right decision.
The feeling that made me decide for this event was both my help to other people and the second @lidiasteem that I was impressed by a share in the community.
• We may remember her helping an old lady in this post. I was touched by the fact that she got the materials she needed. I know this happiness very well. That's why I think the more good we do, the more peaceful we will be. You can look at this link to examine the post.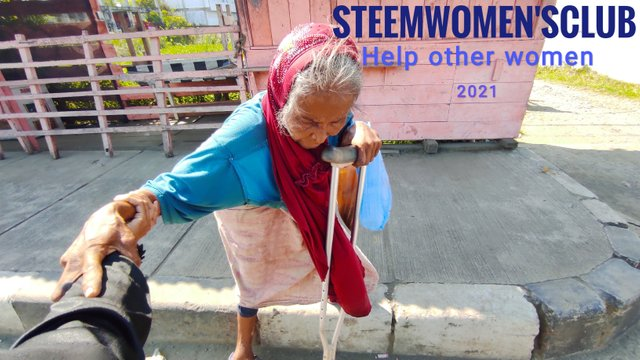 《STEEMWOMEN'SCLUB 》Help Other Women
I want him to be in charge of this event as she sets an example with her beautiful heart. :)

What will be the Benefit of this event?
First of all, when starting this activity, two important points are that people who need help are happy with a certain amount and secondly, the person who helps will receive a reward.
I hope that @steemcurator01 and @steemcurator02 will support this event, saying of course this is not certain.
Another benefit to you is that the happiness of the person you help will make you happy. I will be very happy if I cause this, maybe once, from far countries.

What are the Rules of the Goodness Chain?
• Introduce the person you are going to help
• Show where he lives if possible
• No fraud accepted
• Describe how you helped
• Show the invoice when you receive their needs (Not necessarily, you can take it from your home, or cook and take it away.
• A single paragraph or a single picture will not be accepted.
• Be sure to use the #womenclubchainofgoodness tag to collect posts under a single tag and for ease of selection.
• Be sure to share in this community.

Event Tips
• You can cook for someone who is in need of help or is sick.
• You can take it where it needs to go
• you can help wherever it is needed.
• Any malicious submissions will not be accepted.

Event Rewards
Each post is not guaranteed to receive votes, nor is it guaranteed I will provide votes as much as the Community Voting power. While choosing the quality posts of the day, I will definitely send 1 quality post to the curator every day. Apart from that, of course @steemcurator01, @steemcurator02, @booming will try to support you in these posts.
Don't ask me for votes. No votes are guaranteed.

What is the Effectiveness Time?
It has no date.
I hope you will be interested in this event. We can multiply the goodness like a chain. Don't forget to resteem this post , so that everyone knows about it.
Steem Women Club Community 5 Quality Posts of the Day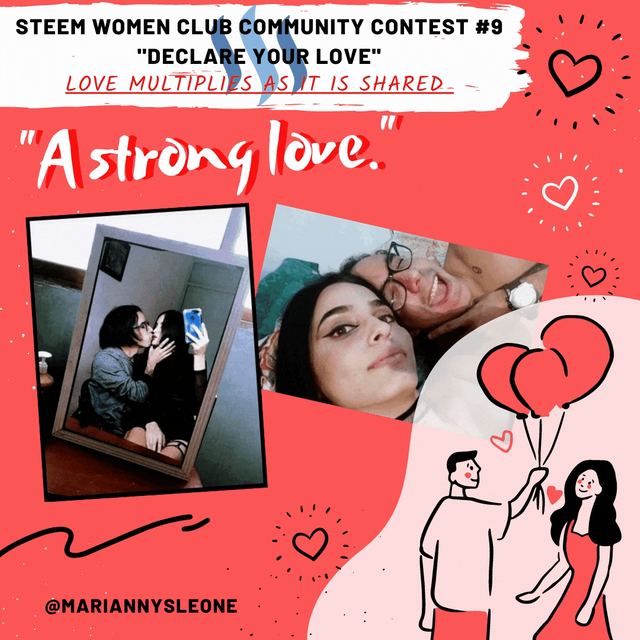 Steem Women Club Community Contest #9 | ''DECLARE YOUR LOVE'' || Love Multiplies As It Is Shared ||| "A strong love"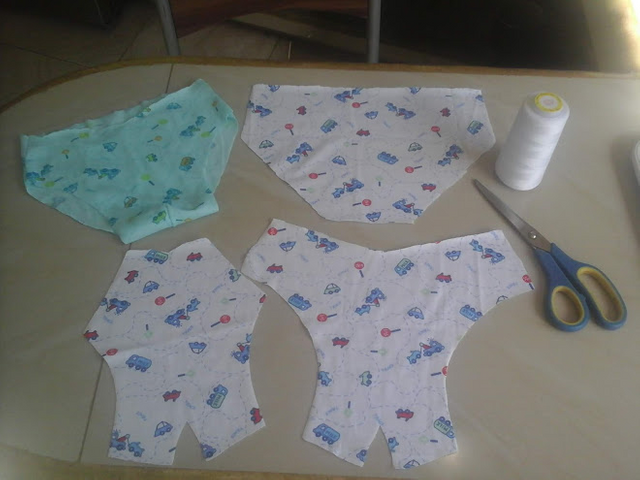 Arte y Creación de ropa interior para los mas pequeños! Art and creation of underwear for the little ones!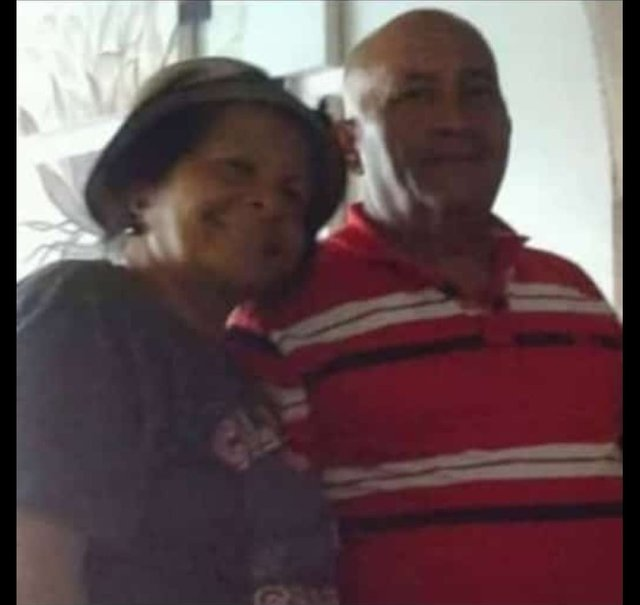 Steem Women Club Community Contest #9 | ''DECLARE YOUR LOVE'' || When love is reciprocal it is as immense as the sea
@monz122 CHAIN OF GOODNESS EVENT EXAMPLE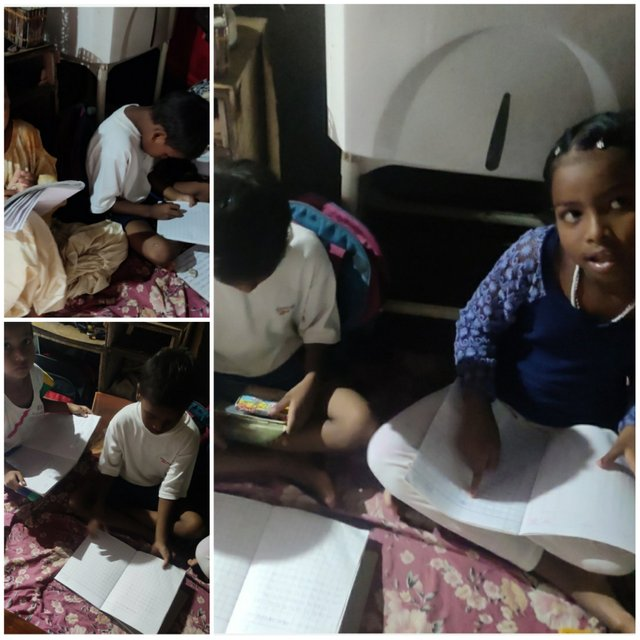 Little Act towards Humanity. We must join hands Together We Are One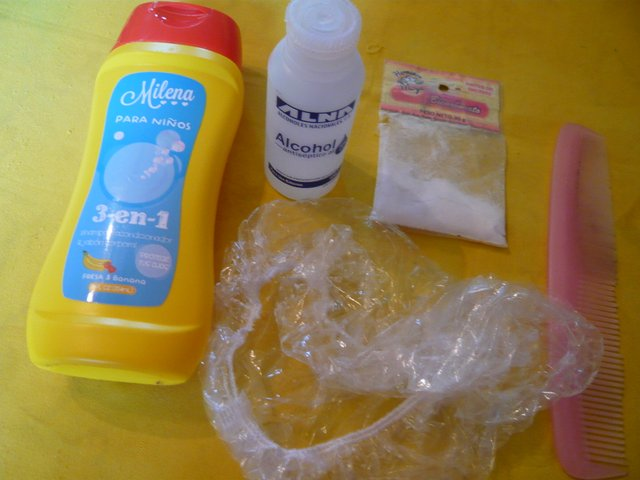 Concurso Comunitario # 10 del Steem Women Club HAIR CARE ' Con ingredientes naturales en casa " Mezcla para el Tratamiento de la Caspa
• I would like to point out that I am sending quality content in the community to the curators. They evaluate to vote. You have to be patient for their upvote.Active posts are voted on for posts exceeding 7 days.
• I also provide voting support from my own community account and personal account.
• Remember, votes are not guaranteed. Also be patient for the curators to vote. To be successful at Steemit, it is necessary to work hard and be patient.
Thank you so much for supporting both women and the community. @steemcurator01 @booming , @steemcurator02

SteemWomen Club Discord : https://discord.gg/6RRDm5Kg
İnstagram Account: Steem WOmen Club
Twitter Account:Steemwomenclub
Blog Site : Site
Support us by delegating STEEM POWER.