[2021: 05] INTRODUCTORY POST
---
A. The History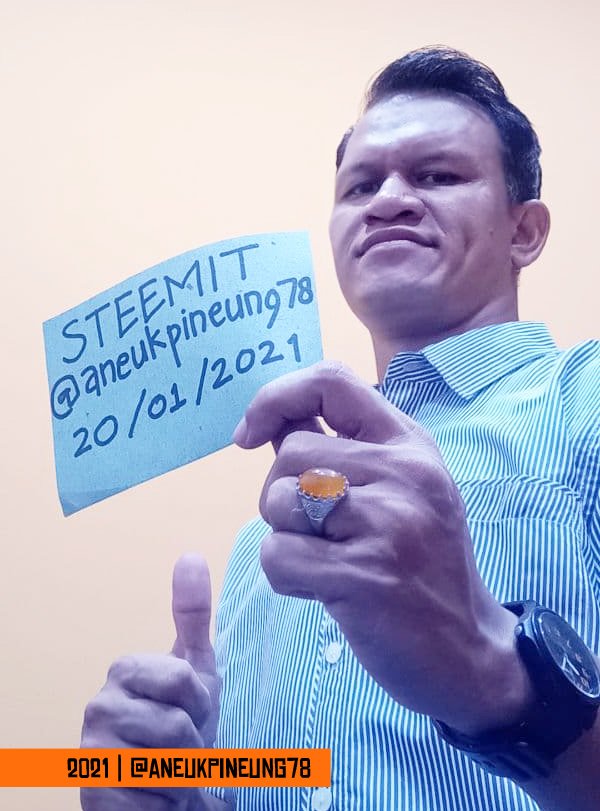 Is it me you're looking for?
Here's a brief something of my "STEEM history" for the start. I joined STEEM on August of 2017. The first article I sent to STEEM was on Desember 9th that year. Yep! I spent about two to three months studying before that first post of mine. Until the end of that year, I have written 15 articles which gained me 64 votes, 50 comments, $2.97 Author Rewards, and a $0.58 Curator Rewards. Ah, yes! I have been keeping a brief note about what I been through on STEEM.


Then came 2018. I posted 193 articles of various subjects that year. The year earned me 7266 votes, 2714 comments, $232.11 Author Rewards, and $71.87 Curator Reward. The first post that year was Welcoming 2018 : A Simple gif To Start With, it was sent to live on the new year day, January 1st. and the latest one was on November 27th, The Indonesia Version of Curation League and The League of Excellence Week 29. Yes! Those was the weekly twin leagues which were originally managed by @paulag. @paulag has delegated the honor to run the leagues to me on October that year. And the very first time I handled the leagues was on October 23rd (Week 24).


About three or four weeks later, I had to move. The work had me move. I didn't see it coming, and when it came, it was "Let's go. We're moving." The problem was we had to move to a place with very limited internet signal. "Oh God!" I thought, "I am doing good and starting to get better on STEEM and now I have to move to a place with almost-zero internet connectivity.


I moved to my new workplace on the second week of November that year. The last two weeks of the leagues ran by me, was actually taken care by my mentor, @rayfa. And then, I was totally cut out from internet. I can still make contact to the outside world through cellular connection. But, STEEMing? I had to forget about it at the moment.


Now that I am back on STEEM, having nothing to worry about internet connectivity, I saw some changes in STEEM environment. I have sent 4 articles to STEEM so far since January 8th. Some friends keep telling me to make an introductory post. Yes, I haven't made an introductory post on STEEM. So here it goes.


B. The Me
B1. Brief Bio
I am a male, first kid in the family with two siblings. I was from Lhokseumawe City of Aceh Province of Indonesia. And fate has brought me to Banten Regency in Serang Province, the place I am now living in.


B2. Hobbies
I love to write. But have never published anything. It's hard to at least satisfy my own self. And music, who doesn't like music, right? I listen to hard music. To name some of the bands I listen to : Metallica, AC/DC, Hammerfall, Helloween, Skid Row. I am also into sweeter rock music like Bon Jovi and Scorpions. Hey! For those about to rock, I salute you.


And movie. I like watching movies. The genres I like much are horror, superhero, war, drama, and mystery, comedy. Have you watched Korean movie Train To Busan (2016)? Or The Good, The Bad, The Weird (2008)?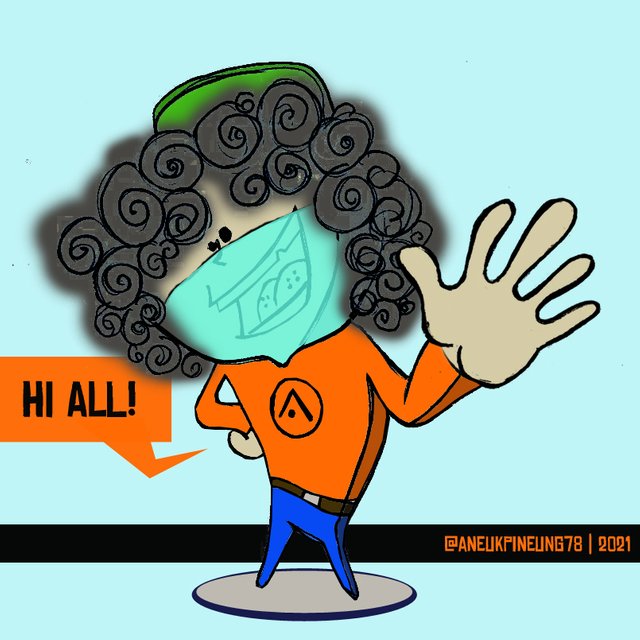 Hi, Folks!
I also like to draw cartoons. I am not a professional comic drawer, but I enjoy doing it. I have created this character I named Kriting Boy ("kriting' for "keriting", Indonesian language for curly hair). The character shows up in almost all of my STEEM articles. I used it as my editorial cartoon. I enjoy doing it, scratching, coloring and attaching it to a post.


B3. How I Know Steemit
STEEM was introduced to me by @rayfa. She promoted it to me. Not only brought me to STEEM she also helped me understanding it, motivated me to keep writing when I felt like giving up. She was – and still is, by the way- a good mentor someone can have. She has been inactive on STEEM for quite some times as well. She told me she lost the password, such a pity she already has about 300 SP. I hope she will find the password soon enough and re-activate herself on STEEM joy.
Thanks For Reading
---
Tulisan Terkait (Terbaru Paling Atas)
---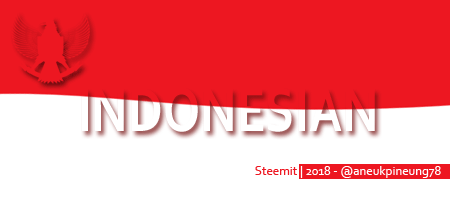 Orang Indonesia

Terimakasih.