1000 DAYS OF STEEM : A Better Life with Steem - new Content and Curation Project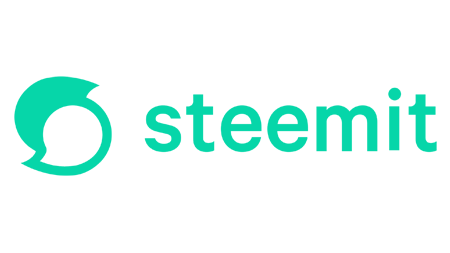 In a couple of days Season 2 of The Diary Games draws to a close.
What comes next is the big question?
We have given a few musical teasers, and announced some new programs like The Country Culture Challenge and The Communities Support Program.
Now we are ready to announce our next major project. And this time it has a twist !
---
---
Improving the Lives of You and Your Family


We really have enjoyed reading the Diary Game posts and learning about so many people's lives all around the world.
But we realize the daily diary posts have been somewhat restrictive in not giving people the freedom to write about all their passions and interests as much as they would like to.
People are working hard, in so many different ways, to make a better life for themselves and their families.
We want to hear about this. And we want to help you.
So today we are announcing a new project...
---
A Better Life with Steem


This is not a game or a challenge, but rather an invitation to tell us about the positive things you are doing to improve your own life, your family's, your community and the planet.
We are inviting you to write under these seven themes...
---
You might be interested in just one of the themes, or you might have something to say on all of them.
Posts can be made as often as you want, although no more than once per day for each theme.
Like the Diary Game the posts must be about your real life and your own personal activities.
You can write as regularly, or as rarely as you want. You might want to write just once, or you might want to post a weekly update. Or even more frequently !
If you want to join in with 'A Better Life with Steem' all you have to do is make a post under any of the seven themes.
You can post any time, and in any language.
The posts can be of any length and with any number of images - although they must be ideally your own, or from cited free-to-use sources.
Posts should include the tags #betterlife , #chosentheme (for example #craftycontent) and #countryname (for example #india). These should all be in the first five tags. #the1000daysofsteem should not be included.
A Better Life with Steem is starting now, and is ongoing and open-ended.
Unlike the Diary Game there is no fixed start and finish date. You can begin when you want and keep going as long as you like.
---
The Rewards #1 - The @steemcurator Accounts


Posts may be rewarded in two ways in this program.
Firstly some posts will get votes directly from the @steemcurator's.
@steemcurator01 (10M SP) will reward a number of good posts each day through scanning the seven Better Life tags listed above.
@steemcurator02 (4M SP) will again be focusing on posts set to 100% Power Up to give extra votes.
And the regional @steemcurator accounts and Country Representatives will be invited to also vote on 'A Better Life with Steem' posts through their usual curation processes.
Please note - there will be no guarantee that your posts will be voted on by any of the @steemcurator accounts. Produce good content, network, comment and be visible to increase your chance of getting a vote.
---
The Rewards #2 - The Better Life Curators


Having learnt from the scaling issues of The Diary Game, for this program we are going to experiment with a whole team of Better Life Community Curators.
Depending on numbers of posts, and languages, we will be appointing one or more Better Life Curators for each of the seven themes.
Their job will be to search through all the posts in their particular theme and produce a weekly digest of their top 10 selected posts for @steemcurator01 or @steemcurator02 to vote on.
This way at least 70 additional Better Life posts will receive votes from @steemcurator01 or @steemcurator02 each week.
The curators will be rewarded with a vote on their digest post.
The vote sizes for the curators and the curated posts will be determined once we have a feel for the numbers involved.
---
How to become a Better Life Curator


There isn't going to be any one-off selection process for the Better Life Curators.
Rather it will be an ongoing and growing recruitment process.
Anyone interested in becoming a curator is invited, once the posts start flowing, to produce sample digest posts.
They should chose one of the seven themes they are most interested in, start reading and then make a weekly digest post with their 10 selected best posts, with a short reason why each has been picked.
We will be looking out for these sample digest posts and when we find a particularly good one the curator will be invited to become an 'official' Better Life Curator.
Once we have sufficient curators in any of the seven categories we will announce that, and interested curators can continue to produce sample digests in the other categories if they want to.
---
---
We hope you will find the 'A Better Life with Steem' project interesting to contribute to.
With the new way of rewarding through the Better Life Curators this will be an experiment in scalability and community involvement.
We hope it will also begin to make people more comfortable in having a role as a curator rather than feeling that the only way they can be part of the community is by being an original content creator. That doesn't suit everyone.
If we can develop a wider range of roles like this then everyone can find 'A Better Life with Steem'...
Thank you,
The Steemit Team
---
---
Notes from the Community...


Steem Power Up Day - October 1st


Organizer @kiwiscanfly has posted a reminder about the forthcoming SPUD event on October 1st.
The prizes on offer this month are even more impressive...
---
World Of Culture Contest


Ghana Country Rep @oppongk has opened his World of Culture Contest to Steemians from around the world.
There is a prize pot of 150 STEEM to be won...
---
Photography Contest


@Art-Venture and @stef1 have launched another photography contest, supported by World of Xpilar.
The theme for this contest is 'Two : Twings' and there is a prize pot of 190 STEEM on offer...
---
Contests, Contests, Contests


Contests are blossoming on Steem.
@rishabh99946 is doing a great job maintaining a list of all the current contests around the blockchain.
If you know of any contests not on his list, add a comment to his latest post...
---
---
PLEASE DO NOT PUT ANY DIARY GAME LINKS IN THE COMMENTS ON THIS POST. COMMENTS THAT ARE NOT RELATED TO THIS POST MAY BE DOWNVOTED TO MOVE THEM BELOW MORE RELEVANT COMMENTS.


THANK YOU
---
---
The rewards from this post go to support the work of @fundacorazon and @littledisciples both in Venezuela.