STEEM PLANTS CONTEST: Announcement of the winners of the week #10 and the beginning of the week #11. The prize pool is 100 Steem!🌿🎉🎈
Hello everyone! The week #10 of STEEM PLANTS CONTEST is over and I am ready to announce the winners.
1st place - 30 steem
@antikus369
https://steemit.com/hive-171319/@antikus369/steem-plants-competition-week-10-moi-sad-i-vinograd
2nd place - 20 steem
@crisch23
https://steemit.com/hive-171319/@crisch23/4vavf7-concurso-de-steem-plantas-la-semana-10
3rd place - 10 steem
@lil4a
https://steemit.com/hive-171319/@lil4a/steem-plants-contest-of-the-week-10-orkhideya-izyashnost-vynoslivost-moshnyi-obereg
I would like to support several authors whose posts have been underestimated: @lilip, @diosarich, @zaria56, @ludmila.kyriakou, @veta-less, @mdmahfuzur, @gems.and.cookies, @alexandracruz.
https://steemit.com/hive-171319/@lilip/concurso-de-steem-plantas-flor-del-desierto-semana-10
https://steemit.com/hive-171319/@diosarich/steem-plants-contest-week-10-or-the-amazing-beauty-and-fragrance-of-garlic-vine
https://steemit.com/hive-171319/@zaria56/steem-plants-contest-lost-beauty
https://steemit.com/hive-171319/@ludmila.kyriakou/steem-plants-contest-lavanda
https://steemit.com/hive-171319/@veta-less/steem-plants-contest-week-10-poppies-on-my-balcony
https://steemit.com/hive-171319/@mdmahfuzur/steem-plants-constest-week-10-mango-mdmahfuzur-15-04-2021
https://steemit.com/hive-156383/@gems.and.cookies/steem-plants-contest-week-10-an-orange-delight
https://steemit.com/hive-171319/@alexandracruz/69nrj2-steem-plants-contest-10-jardin-botanico-carlos-thays
Each of these contributors will receive 5 Steems.
This week we had a lot of participants, or rather, about 80 contest posts were published! I try to support everyone with comments and voice and I am happy when the participants support each other.
I think we managed to achieve good results!;)
I also thank the members of our community Steem-BRU (BY-RU-UA) for the support of members from other countries!
I thank all the participants for supporting my initiative. I hope to continue to see your posts with beautiful plants.;)
P.S. I hope that the decline in the Steem rate will be temporary, so I advise you to keep your winnings or invest it in Steem power.😉
The week #11 of the Steem plants contest starts!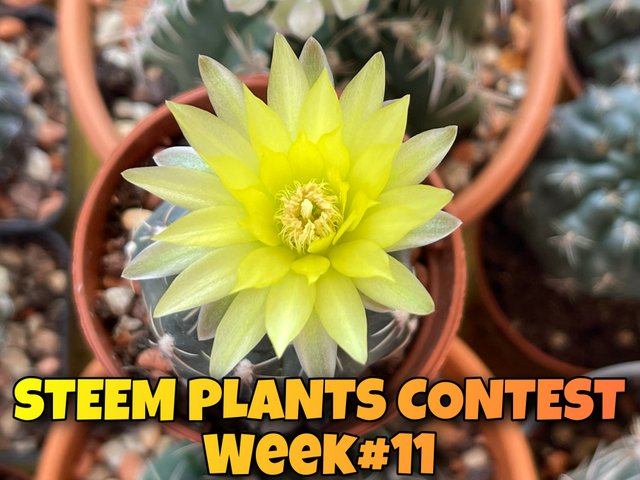 Rules:
Write a post about a plant that you have at home, with your friend, at work, or you saw this plant once on vacation.
The message can be written in any language.
The message must be original, not contain plagiarism. Photos used in the post must be taken by you.
Leave a link to your post, as well as one photo in the comments section. (To this post)
Please submit only one application per week.
Subscribe to the Steem-BRU community
Post must be written in the Steem-BRU community (BY-RU-UA)
All applications must be sent by the end of Saturday 1 May
Use tags #steemplants #steemplantscontest
Prizes:
1st place: 30 Steem
2nd place: 25 Steem
3rd place: 20 Steem
4th place: 15 Steem
5th place: 10 Steem
I still hope for support in voting from @steemcurator01, @steemcurator02, @steemitblog, @booming01 , @booming04 and would be grateful to everyone who has supported the posts of the members!