PromoSteem Bangladesh - Weekly Report (February 15 to 21, 2022 ) by @msharif || 1,032 + Steem Powered Up In Total || club75
Hello Steemit,
Hello friends how are you all? Hope everybody is doing well. I am submitting my last week's report through this post on behalf of Bangladesh to PromoSteem 📣 community. Here's a look at some of the week's promotional activities, Power up activities, radio show activities, and our future plans.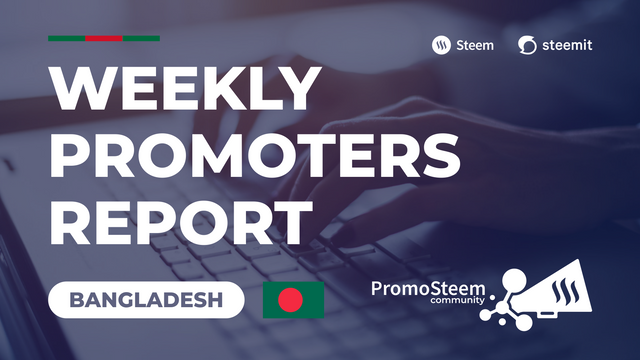 ---
Promotional Activities in Bangladesh :
Bangladeshi users are working hard to the best of their ability. They are each trying to promote the platform in different ways on different social media. They are promoting through various banner designs, flyer designs etc. Also talking to users trying to bring new users to the platform. I hope that if I continue to advise them in this way, we will be able to carry out the promotion activities of this platform in our area in a very good way.
Besides, Bangladeshis are constantly participating in this #club5050, #club75 and #club100 project and they are constantly increasing their power. It is a good thing that Bangladeshis who are increasing their power very fast are participating in this project with other users. @msharif , @ripon0630 and @alamgir833 participating in the project very seriously and he hopes that through that project he will be able to increase his power.
Besides, every time, like every time, @shohana1 @ripon0630, @shohel44, @rezaul-420 are designing different banners and gif and promoting Steemit, trx on different social media, which really deserves a lot of praise. Very grateful to those who are promoting Steemit for moving forward. Hopefully, this is how we can all work together to move Steemit forward.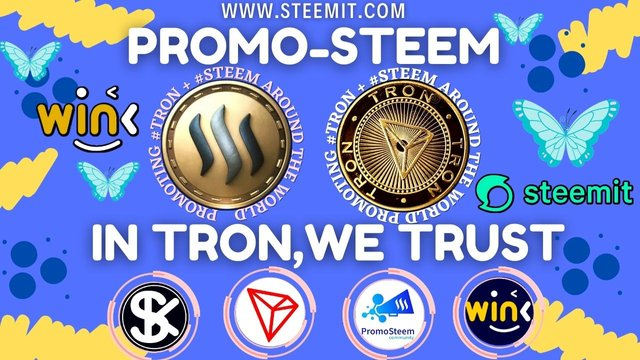 https://steemit.com/hive-153176/@ripon0630/steem-promoters-around-the-world-or-or-presenting-promosteem-cover-and-gif-or-or-promotional-gig-design-171
---
---
Power-up activities :
Where the total power up is 1,032. 649 Steem and its percentage is 41.48%. I hope Bangladesh users will get better power-up later because it is very important for every user.
---
Future plans :
To increase PromoSteem 📣 community members:
Try to add new users in PromoSteem 📣 community. I will talk to the Bangladeshi new and old users and request them to join this community to promote Steem and make steem promotion post.
---
---
Join Club5050, Club75 and Club100 Project
Rules of Club5050 and Club100 Please check it out before joining this amazing project
New Rules Annoucement for #club75 & #club100 || 10% payout to @promosteem.com
by @ashkhan
---
---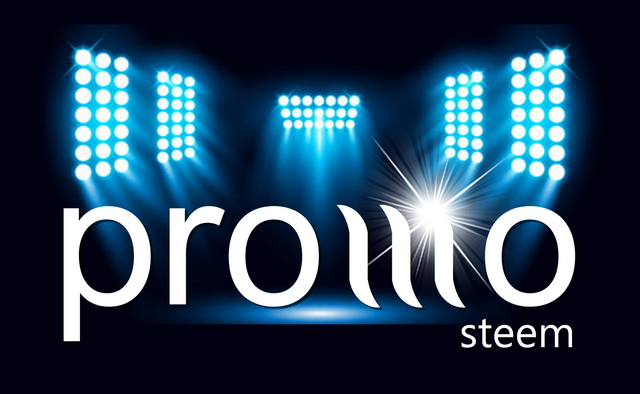 Source @stephenkendal
---
---
Following are the posts from where you can get information about the promosteem community and follow the rules of the community.
PromoSteem Community Introduction
PromoSteem Community Guide#1 | Actions That Will Get You in Blacklist
How To Become PromoSteem MEMBER - ( Delegation & Power Up )
PromoSteem - 10% Payout Beneficiary
Delegation
You can delegate to the promosteem community and it will support our community. Make at least 50 Sp delegation as soon as possible to become delegator. Here are the links from where you can delegate quickly:

@steemchiller @pennsif
PromoSteem Sponsor :
@stephenkendal , @siz-official, @around-theworld



Kind Regards
PromoSteem Team
@arie.steem As Community Leader
@pojan As Team Support
@ponpase As Team Support


Promoters Team
@mcsamm - Ghana
@nattybongo - Ghana
@oscarcc89 - Venezuela
@saracampero - Venezuela
@talktofaith - Nigeria
@ngoenyi - Nigeria
@shahidchoudary - Pakistan
@ashkhan - Pakistan


Stay Safe, Stay Happy