PromoSteem Community Introduction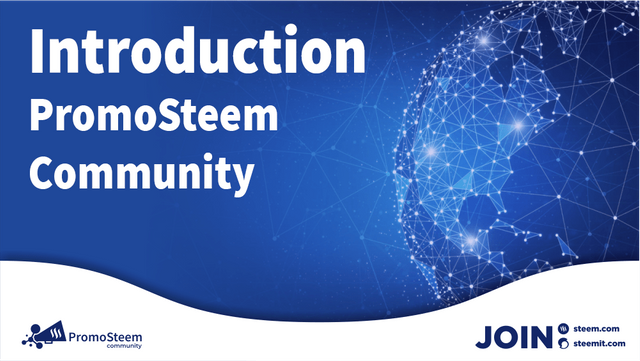 As the PromoSteem community continues to grow, we would like to make this endeavor to the next level. The rise of new users joining Steemit has grown significantly and more users are coming to the platform every day.
PromoSteem Community Page : LINK
This is our first post that will introduce the @promosteem.com community, way it works and what is our goal.
PromoSteem community appears to help the steemit team in build and finding good creator content in steem promos, helping to manage networks and communications in order to create good performance and have a broad effect on steemit promotions.
PromoSteem is also certainly working with other communities to help each other and run this project. invite content creators, speakers, influencers, community leaders, businessman, and many other backgrounds who can help this promotion.

THE FUTURE OF STEEM BLOCKCHAIN AND INTEGRATION WITH TRON FOUNDATION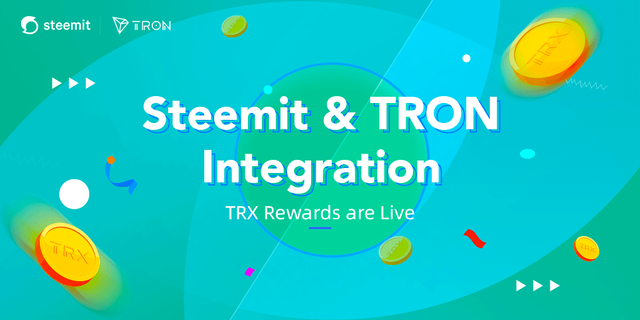 Source : @steemitblog
STEEM is a new innovation in the world of Blockchain technology. If it's traditional social media get more benefit from its users, but Steemit reverses the model. Steemit actually provides rewards and income to its users with cryptocurrency.
Now steemit is 5 years old since its inception, and its value is still maintained and stable. So it is very important to create the sustainability of the Steem Blockchain ecosystem and the value behind it. Having multiple content creators on the platform will not have a more significant impact on STEEM.
It's all just measurable on blogging and the rewards behind it. What we need now is not only bringing in more users or content creators, but what is needed now is. new investment coming into Steemit to provide support and gifts. We need to build a sustainable business model for the future of Steemit.

PromoSteem Community Introduction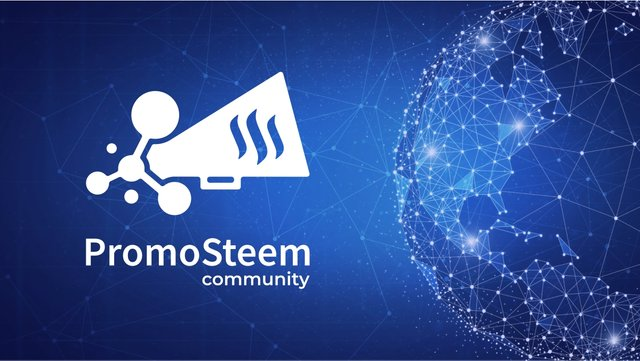 Is a community that is present at Steemit with initiative by @arie.steem and assisted by the team with @pojan, @ponpase and with the guidance of @stephenkendal - as Advisor , and @steemcurator01 to be the ones who continue to see our actions.
Our aim is to promote STEEM and the value in its background and bring new investment to Steem with a unique marketing strategy. We're getting into the world of marketing and driving more interest to Steem.

The marketing model we mean is as follows:
Doing workshops - meet up - creating advertising products for steemit
Advertise Steemit on various social media - Bring Steemit into mainstream media sites
Invite influencers to increase the number of new users and investors
Recruit promoters for PromoSteem in each country
Support and reward great content creators about activities Steemit promotions
Supporting and funding promotional activities carried out by our Promoter from every Country
Establish partnership with businessman
Support social programs and increase Crypto Charity resources funded by Steemit

Building Communities and Programs
To achieve the above goals, we will emphasize the strength of community and collaboration with various parties. We really appreciate our promoters who have worked to bring Steemit to the public. The programs that have been and will be created by the PromoSteem community as an effort to encourage community resources are as follows:
Conduct monthly discussion forums with our promoters on an ongoing basis and regularly
Creating and designing monthly activities on a regular basis
Label the "Speak for Steemit" contest as a product of our community
Create a Steemit Workshop and Meetup activities
Recruit educators who will guide and educate newcomers to Steemit
Creating the best and great promoter team on a global scale
Create an account @promosteem.com to become dolphins/whales so that we can help the steem ecosystem.

PromoSteem Community Resources
Currently, the PromoSteem community has 2600+ Steem Power obtained from our delegators. The current resources will be used to reward those who have promoted steemit. currently this resource is obtained from
|TOTAL |5,600 SP|
These resources will be used to support those who have already carried out activities of steemit promotions.
These resources will be used to vote on minnows and good content, as for the methods and technical values of curation will be explained in detail in the next post specifically.
Resources held at this time, WILL NOT be used to vote on posts @arie.steem, @pojan, and @ponpase.
We are very open to receiving delegations from anyone who wants to support the community. if you are interested in becoming a delegator for PromoSteem you can give any delegation you like :
Alternative links for delegates
50100200300400500
10002000300040005000
10000


Where can we get more resources ?
We will also get a 10% donation which comes from posting our payout Promoter and Team. Anyone can donate their Post Payout to an @promosteem.com account by setting advanced settings and using #promosteem10pp in the third tag.
The donation will be used to increase the @promosteem.com account Resources (Power Up) and support the promosteem program. We are very open to anyone who wants to support, because your support will have a better impact on the Steem ecosystem.
Example of 10% Payout Setting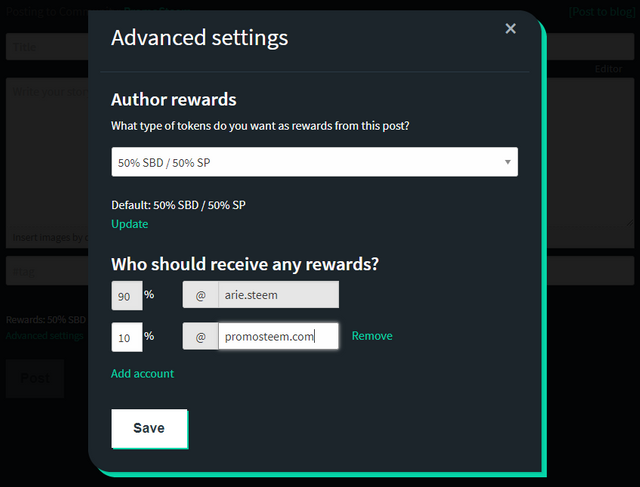 That's the introduction to the PromoSteem Community, hopefully this can help you get to know this community better. all new things will continue to be published at the next opportunity. some of the upcoming releases are about:
Official Promoters members from various countries
PromoSteem Roadmap
Sponsor for Promosteem
Promosteem collaboration with other parties
Important:
all PromoSteem assets should not be misused. to avoid people using our name for personal gain
Assets ( Logo - Design - T-shirt - Video )
We will provide FREE assets to use when we publish the asset posts.


Kind Regards
@arie.steem As Community Leader
@pojan As Team Support
@ponpase As Team Support

Discord