How To Become PromoSteem MEMBER - ( Delegation & Power Up )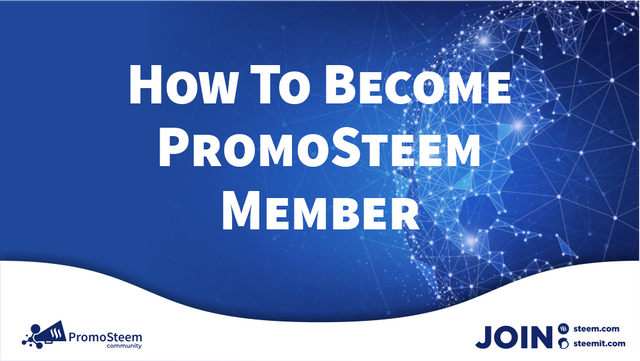 Hello everyone, I hope you are all healthy and keep the spirit on this steemit platform, on this occasion I want to tell you about innovations and new systems for the promosteem community.
Before that, I want to remind that the PU Level system was started when I made this post POWER UP Level System, and after a few days of seeing enthusiastic users, I realized one thing, namely the system is not perfect to help the community. That's why I created Questionnaire to help increase community strength.
Creating labels for users is good for users, but it has no effect for the community to continue to grow and develop, so I made a few additional requirements to get labels from promosteem, I made this decision based on the results of the questionnaire.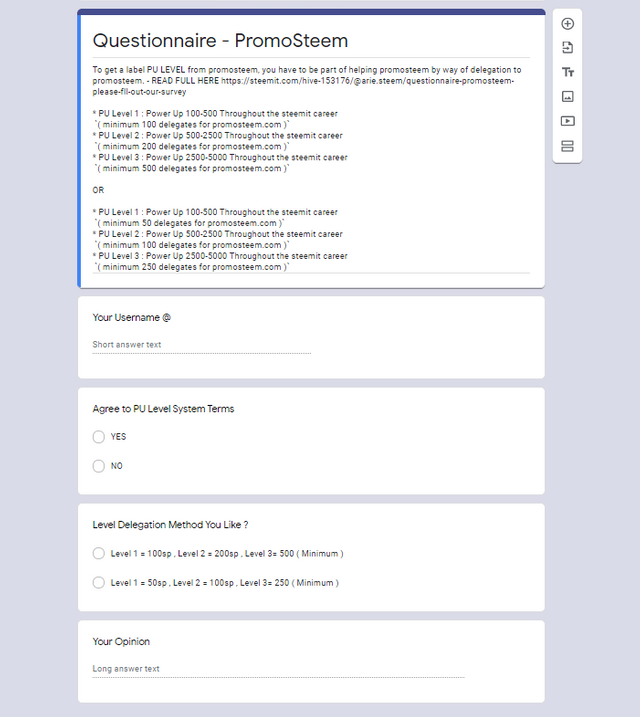 Results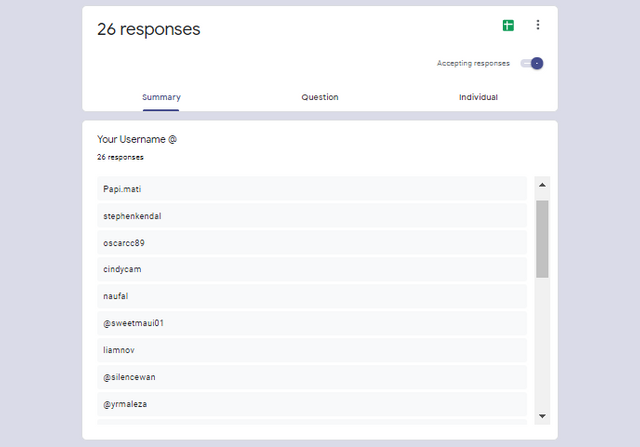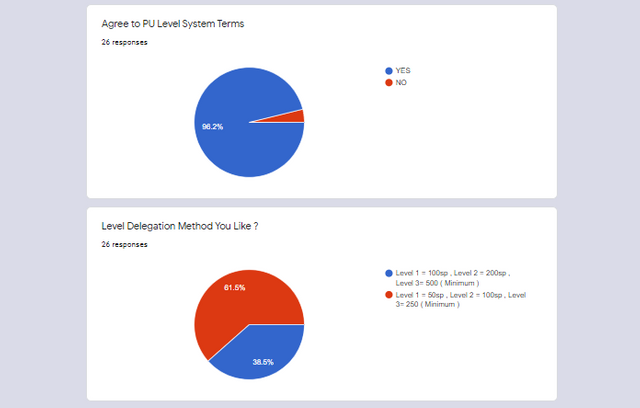 ---
Opinion From 21 Response
this is a great and interesting idea. Good job arie.
I would go for the first option, in this way a new user will try harder in their publications to reach the minimum. In addition, the account will be enhanced faster. Good way!
The method of obtaining the badge is clear and also a way to motivate to go for more. It is what you want to achieve, no matter how much it costs, the important thing is to fight for it. I think this option is correct and very good.
Namanya aja PU ya powerup lah. Kalau delegate ya kasi label delegator lage steemsea. 😂 jadi 3 labelnya member/PU Level 2/Delegator 200 SP sakit mata label panjang2 kali
I prefer with 50sp as minimum , so that those with low sp can also delegate
It is better to lower the delegation method so that many user will encourage to delegate in promosteem
I suggest so because. Off late it's so hard getting rewards from curators. So powering up will be very little by little. The 10% every week will not be able to cover up so quickly. But looking at the second option. It would be better. At least even if you power up and proceed above the given line. It will be a plus.
It's a good initiative and I give it the green light to go implement it.
I think people should not be made to delegate but they should do it out of love for the community.Does delegating to the community guarantee that when I post in the community my post will b supported?
Ini sangat bagus, dan hal ini akan menunjukkan mana yang serius saling membantu, dan mana yang hanya datang, singgah lalu pergi.
Kenapa saya melilih pilihan kedua, karena secara kekuatan Steem, saya masih sangat lemah, jujur saja saya sangat ingin memberi kontribusi, namun sekarang saya belum mampu, tapi nanti jika saya sudah mampu, insyaAllah saya akan berkontribusi untuk kemajuan komunitas.
Great way to keep everyone on track.
It's a great idea and initiative by out hardworking admin. I really appreciate the good moderation this will help equip the users to work more
Hello, I'm agree with delegating because is a way to give back some of the support that you always give to us, but at the same time I believe that for some new users, like me, delegating 100sp when I just powered up to over pass my firsts 100sp, might be just a little to much, so I'm agree with starting with 50sp and as we grow our SPs, we can grow our delegation too. Thank you for your attention.
I think the 2nd option is favorable since some people might delegate to other communities as well
The first level delegation method seems reasonable to me.
I think we should only have power up as eligibility criteria. Delegation should not be made compulsory. Most of the members won't delegate because they like to keep SP in their account.
Me parece un buen sistema y necesario. Por ahora, no estoy en condiciones para delegar, apenas estoy empezando y solo tengo 39SP. Pero pueden contar con mi apoyo a futuro, pues, estoy comprometida con la plataforma para que crezca y sea sustentable en el tiempo. Éxitos y bendiciones
Members should not be forced to poer up but encouraged to do so as always.
I agree with the lower ones for the meantime as I think people are needed to support as well their own countries
community. Thanks for your hardwork arie, whatever the results I will follow it wholeheartedly
Saya akan segera melakukan powerUp
Muy interesante la manera de interactuar mediante esta delegacion, lo hago con mucho gusto, apenas incremente mi poder tenga la seguridad que delegare mas, es un gran trabajo sin duda el que realiza usted y su equipo... Tengo como meta aumentar mi poder a 1000 UP hasta agosto, alli en adelante delegare mas para aumentar mi nivel y ayudar

From the results of 26 responses
92.6% Agree to PU Level System Terms

61.5% Choose the 2nd option
Level 1 = 50sp Minimum Delegation
Level 2 = 100sp Minimum Delegation
Level 3= 250sp Minimum Delegation
Note:
The explanation below is not mandatory for you to do, we do not force you to become our member and do not force you to delegate, it is your choice. you can still post on promosteem as usual
---
What Is PromoSteem Member ?
members on promosteem are users who we will always take care of and help for their future on this steemit platform so that they can continue to survive and develop, this is a long-term goal to help users who are loyal to promosteem and care about the community. then the community will be loyal to them and help as much as we can.
---
How Become Member ?
To become a member, you must be a person who is sincere and loves this community and cares about the steem ecosystem and becomes the foundation of the strength of the promosteem community.
Requirements to become a member
---
Member / PU level 1
Member / PU level 2
Member / PU level 3
---
Benefits Become Member ?
Promosteem will support you as much as possible
You can submit a proposal for promosteem
You get more attention from promosteem
You get a special role and room on the discord for your post promo
Have the opportunity to become a Promoter someday
Getting booming support alternately according to the team's choice.
sc01 Will pay more attention to users who have member labels and PU level System

---
Why Members Get Special Attention ?
Because, members are users who need to be helped because they care about power ups and also care about the community with their delegates. So, members really deserve the attention of the community.
Based on the purpose and thoughts of the steemit team, they only support users who power up and help build a good ecosystem on the platform, therefore the PromoSteem community also helps and supports this idea.
---
Are Non-Members Also Getting Attention ?
YES. you can still make a post in promosteem, there is no prohibition for that, you also get the chance of support from promosteem, and there is always a chance for you to become a member in the future by fulfilling the requirements.

Steem Power @promosteem.com target at the end of the year is 100k SP , therefore this system is made for the purpose and good of the community in the future. Just imagine, if we help members all the time and their steem power increases, the delegation will automatically increase according to the PU level system.
Helping users who care about the community is the community's responsibility, helping users who care about power ups is the community's responsibility, not helping users who think about themselves is the community's decision.
This scheme is a very common scheme carried out by a community, the community and members help each other and build a great community.
Therefore, I hope all users in promosteem understand this and can think of your own choices, we don't force you to delegate.
we only encourage you to care about the steem ecosystem and it is useful for you in the long run. let's be an important part of the promosteem community
This decision is a democratic decision and voting through the Questionnaire, Thank you to all participants who have given your response

NOTE
We will update the label on Saturday and also use promosteem tools to monitor all members in powering up and the delegation list https://promosteem.com ( Under Development ), if you have not delegated, you can do so as soon as possible so that we can record your name on our website website
---
Thanks to : @steemcurator01, @stephenkendal, @pennsif

PromoSteem Team
@arie.steem @pojan, @ponpase

Promoters Team
@julstamban - Philippines
@mcsamm - Ghana
@nattybongo - Ghana
@cryptokraze - Pakistan
@michaelchijioke - Nigeria
@oscarcc89 - Venezuela



Author : @arie.steem
Contact Discord : arie.steem#4626
Twitter : https://twitter.com/ariesteem