The Food Diary Game | Season 2 | 08-10-2021 | sfcharity50pc | Little Details
Hi, dear Steemians and SteemFoodies!
It's my DAY 8 in the Second Season of the Food Diary Game. It's Friday, and I had already posted my Recipe for Vegan Halacas.
I share this post in English, from the #SteemFoods community, led by @steemitfoods and @alikoc07 on the occasion of the Second Season of the Food Diary Game.
50% of the rewards from this post will go to @sf-charity, in order for me to help more families benefit from medicine and food.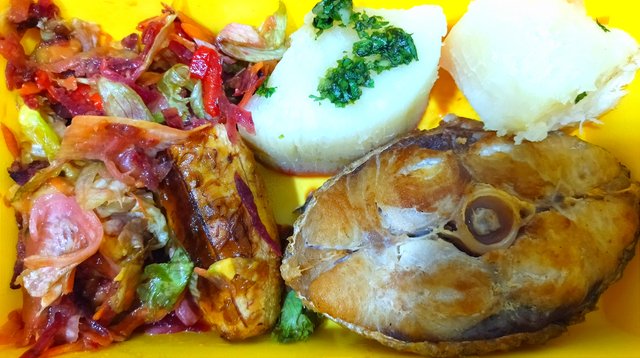 Luckily, those little details can make our day.
When I got to mu job today, I was really thirsty. I realized I had not pointed out the importance of water in my day. In fact, it is not coffee what I first have when I Wake up but water.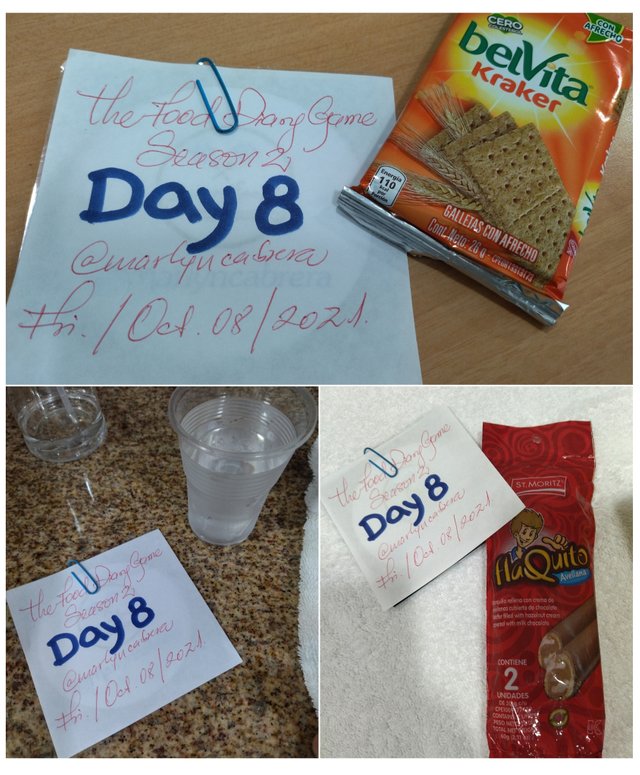 Then I am really thankful for that glass of water the secretary gave me as soon as I came into the office. I drank three more like that one.
I'm also grateful for those Belvita crackers which saved me from having forgotten my pita bread.
And it was a wonderful thing that a friend gave me a chocolate candy, one Flaquito, which I ate for dessert after lunch.
Thank you so much ❤️
My day started really early this morning, at 5 a.m.
Had my coffee...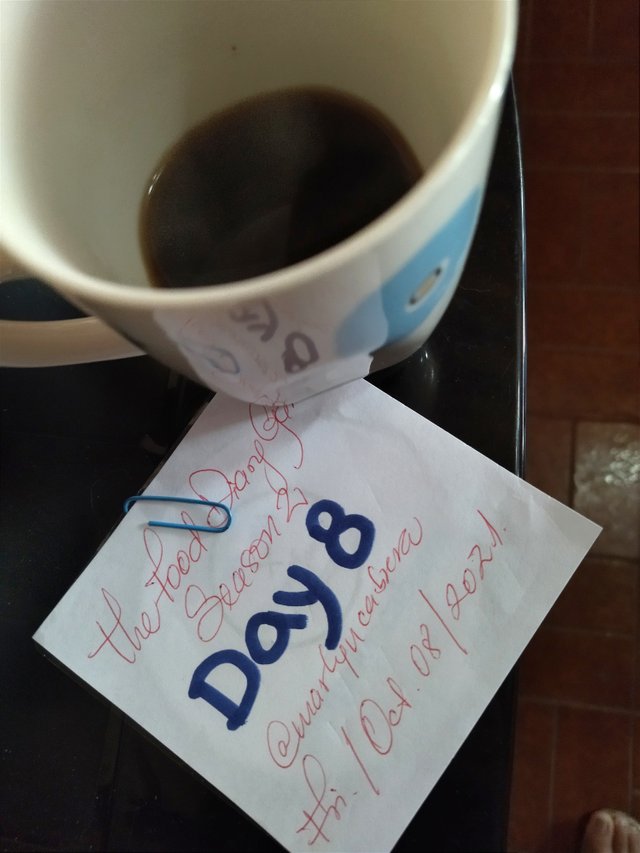 Prepared my lunchbox, which was actually my breakfastbox.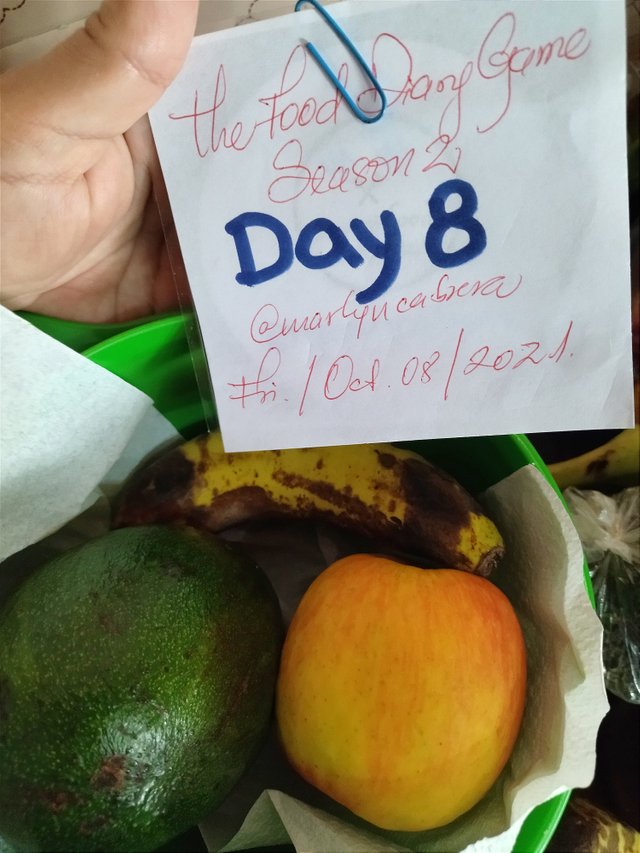 One avocado, one apple, one banana, two boiled eggs.
I ate my breakfast almost at noon. I took too long to get to Lechería because motorcycle riders were on strike in Santa Fe (half way between my town and Lechería), due to the lack of gasoline.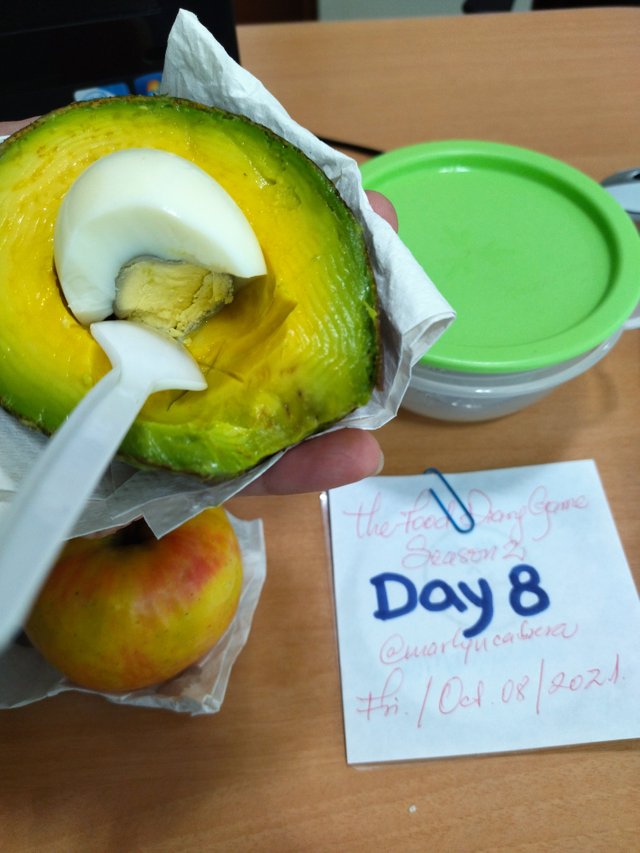 It's a fun breakfast. You cut the avocado into two halves. Take one half and put a boiled egg in the middle. Grab your spoon and have fun and breakfast.
My lunch was ready at 2 p.m. But I had eaten just a couple of hours ago, and so I saved it and ate it at 5 p.m.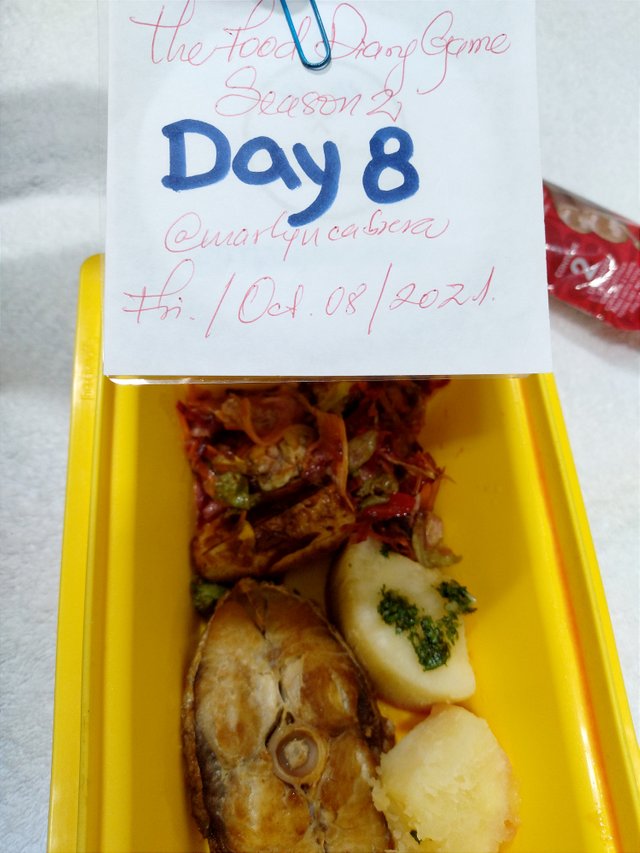 In the evening, I had a hot dog (Debreziner, yummy!). Only ketchup, mayonnaise and mustard, like a kid. One mojito and some coke, like I don't care 😆 It was as unhealthy as delicious.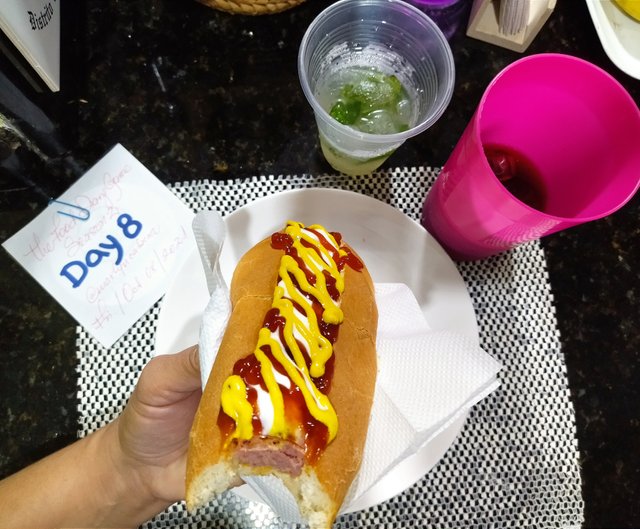 I don't cook on Fridays. It is nice to taste foods prepared by other people (who cook well) 👩🏻‍🍳❤️💯
As always, I say goodbye wishing you all the best. See you in my next entry.


Text and pictures are mine.
Thanks for the visit.


Some of my most recent recipes on #SteemFoods

Algunas de mis recetas más recientes en #SteemFoods

Gofres de auyama

Tarta rústica con crema bávara

Penne con carne y vegetales salteados

Crepes con crema pastelera de chocolate oscuro Savoy de Nestlé

Postre cremoso de limón





Post

Pimentones rojos con relleno clásico de arroz y carne molida, con una vuelta de sabor extra


Post

SteemFoods Contest -23-| Homemade Delicious Ice Cream Recipe | Helado casero cremoso de piña con base de arroz