The Steem News @ 11 February 2020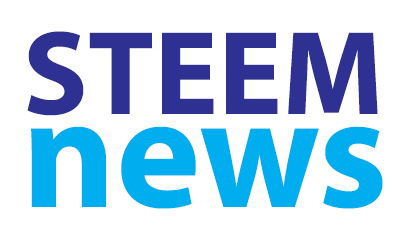 Justin Sun talks Steem.
Also in this edition there is news and updates about the Splinterlands Mobile App, the Steem-Engine Marketplace Vision, Steem statistics, Deegram, ATOM tokenomics, the OneLoveIPFS uploader, the SMT Testnet, Holybread, and Sonic Groove Live.
And there are more additions to the Diary Dates section as well as regular updates on the Steem Foundation and the Steem Proposal System, and another Featured Contest.
---
---
1. Justin Sun talks Steem
In an interview on YouTube with Ryan Selkis of crypto company Messari, Tron founder Justin Sun talks briefly about investments in Steem.
Regarding Steem, Sun says "...we haven't say anything about Steem. It's all in commercial discussion - we haven't released any news..." [starting @ 20:45] ...
---
---
2. Splinterlands Mobile App launches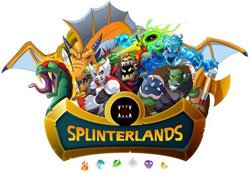 The Splinterlands Mobile App (alpha version) has now been launched. The @splinterlands team are looking for users to test it and report any bugs...
@taskmaster4450 explores in more depth the various new developments and additions for Splinterlands that @aggroed revealed in yesterday's interview with @coruscate...
@taskmaster4450 also picked up on some good coverage for Splinterlands in an article in CoinTelegraph...
---
---
3. The Steem-Engine Marketplace Vision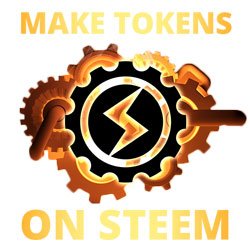 Founder @aggroed elaborates more on his plans for developing a 'Marketplace Platform' on Steem-Engine...
---
---
4. Steem Stats - inflation distribution & creators rewards
@dalz has been running the numbers to examine the inflation distribution on the Steem blockchain between authors, curators, witnesses and the SteemDAO, including the top earners...
@abh12345 meanwhile has been investigating whether there has been an improved distribution to content creators over the past year...
---
---
5. Deegram update
@deegramofficial has posted an update on what has been happening with Deegram.
Cash flow tried to destroy Deegram, but Deegram had it's way.
Self-doubt then tried to destroy Deegram, but Deegram was in the way
Internal disputes tried to destroy Deegram, but Deegram was much too strong
Instagram tried to destroy Deegram, but Instagram was proven wrong...
---
---
6. ATOM Tokenomics
@atomcollector has posted a brief update on the tokenomics of the ATOM token and the $1000 prize currently on offer...
---
---
7. OneLoveIPFS uploader v0.9.2
@techcoderx has given an update on a new version of the OneLoveIPFS uploader v0.9.2...
---
---
8. Testing the Testnet
@ausbitbank reports that his SMT Testnet witness server is now back online.
Aside from @howo who is being funded by the SPS to do testing, only @drakos and @ausbitbank are doing any testing in preparation for the all important SMT hardfork.
@ausbitbank is imploring more witnesses to get involved with the testing...
---
---
9. Holybread Token Buyback
The new RPG game @holybread is continuing a program of buying back Breadcrumbs (HBC tokens)...
---
---
10. Sonic Groove Live Week 23 winners
@sonicgroovelive has announced the winners of SGL Week 23.
In first place was @minuetoacademy, 2nd @elisonr13, 3rd @origen1618...
---
---
Steem Proposal System update
The Steem Proposal System (SPS) today has a daily funding budget available of approximately 2515 SBD.
There are now 8 proposals receiving funding from the SPS - @yabapmatt (Steem Keychain), @netuoso (Vessel Desktop Wallet), @thecryptodrive (Power Down reduction), @anyx (API infrastructure), @thecryptodrive again (SBD Potato Top Up), @steemonboarding (Steem Onboarding), @thecryptodrive again (anti - Power Down reduction) and @howo (SMT testing).
These successful proposals are currently receiving a total of 797 SBD per day from the SPS...
---
Both of the Power Down reduction proposals are now in the 'funding zone' - one for the reduction of the Power Down period to 4 weeks, and the other against. @thecryptodrive submitted both proposals to provide some indication of community support for and against the reduction proposal...
---
The most recent proposal submitted to the SPS is from @cryptobrewmaster for funding of the beer brewing game of the same name...
---
---
Steem Foundation update
The Steem Alliance Community Foundation @steemalliance have released the minutes of their last two meetings attended by @shadowspub, @phage93, @alexvan, @guiltyparties, @transisto, @aggroed and @inthenow...
Their next meeting is scheduled for Wednesday 12 February 2020.
---
The Steem Foundation is asking all Steem DApp and App owners if they would like to be a part of its new website....
---
---
Community Watch
Top 20 witness @therealwolf has set up the Steem Governance Community for those interested in discussing issues relating to the governance of Steem, such as the proposal to reduce the powerdown time...
---
---
Contest of the Day
Imagination & Thoughts Contest
Make a story out of the digital picture. Upvotes to be won. Organised by @xpilar...
---
For a list of all the current contests on Steem check out this new list from @pennsif...
If you know of any current contests missing from the list leave a comment for @pennsif or message him on Discord @Pennsif#9921.
---
---
Dates for your Diary...
---
For a full list of Steem Meetups and Events...
---
Wednesday 12 February - Steem Philippines Weekly Meetup
Meetings every Wednesday in Davao City organised by @chrisrice and @steem-ph...
---
Wednesday 12 February - Monthly Witness Chat
Hosted by @shadowspub on The Ramble Discord Server, 1pm EST / 6pm UTC...
---
Thursday 13 February - Steem Munich Meetup
Organised [email protected], @chris4210, @peter2017 & @backinblackdevilat. To be held at Paulaner Bräuhaus, München...
---
Friday 14 February - Finally Friday On The Blockchain
First episode of Finally Friday - On The Blockchain with @coruscate and @cryptofinally live on @threespeak...
---
Tuesday 18 February - The Steeming Pile, Vimm.TV
@johnspalding's live streamed open broadcast 'The Steeming Pile' is back, with new co-host @pennsif...
The recording of the last edition of 'The Steeming Pile' is now available...
---
Thursday 27 February - Adelaide Monthly Steem Meetup
Organised by @mattclarke, 6pm local time at The Jade Monkey, Flinders Street, Central Business District, Adelaide.
---
Saturday 25 April - SteemCampUK #3
Organised by @shanibeer and @lloyddavis in Leicester...
---
Friday 15 - Sunday 17 May - DTube Forum 2020
Organised by @hauptmann, @artakush, @greencross, @sergiomendes and @tibfox in Hamburg, Germany...
---
Saturday 20 June - Steem Canna Fest 2
Organised by @canna-curate in Portland, Oregon...
---
Tuesday 23 June - Sunday 28 June - The BLOCK Party, USA
The second annual BLOCK Party being organised by @enginewitty, @bluefinstudios and @dreemsteem. It has now been confirmed that the event will take place in Olcott, NY...
@bluefinstudios is also organising a Steem Summit at The BLOCK Party...
---
Friday 26 June - Sunday 28 June - JAHMFest2020, Jamaica
Organised by @donald.porter and the @ReggaeSteem team...
---
---
Follow @penguinpablo & @steem-data for more statistics.
---
---
This is #255 (11 Feb '20) of this daily news service.
---
---
[ graphics by @pennsif / @splinterlands / Steem-Engine.com ]