The Steem News @ 10 February 2020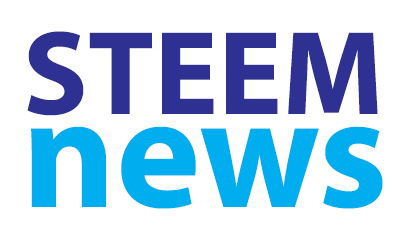 Splinterlands Mobile App is about to be launched.
Also in this edition there is news and updates about Reviewhunt, SteemPeak, Steem-Engine.com, Steem on Twitter, SteemCity, IBT Survival Island, SteemLeo, SteemQuest & SteemGuilds, and DLike.
And there are more additions to the Diary Dates section as well as regular updates on the Steem Foundation and the Steem Proposal System, and another Featured Contest.
---
---
1. Splinterlands Mobile App about to be launched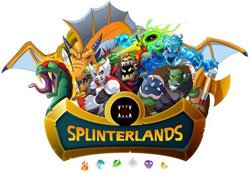 @coruscate, on her Girl Gone Crypto channel, has posted an interview with Splinterlands co-founder @aggroed.
In the interview @aggroed announces that the new Splinterlands mobile app will be released hopefully on 10 February. Following on the launch of the app Splinterlands will be working on the wallet integration for Samsung's app store.
@aggroed also mentioned some upcoming new features for the game including guild wars, boss fights and lands that can be owned by players...
---
---
2. Reviewhunt adds Ether withdrawal option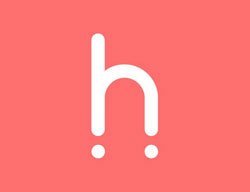 @steemhunt has introduced a new withdrawal option for hunters on Reviewhunt to transfer to ETH. This will save new users from needing to sign-up for Daybit for withdrawal, and it will also reduce the selling pressure on HUNT tokens.
Steemhunt will also soon be launching a shop as well...
---
---
---
Would you like to be interviewed for The People of Steem...?
---
---
---
3. Steempeak Beta now with Communities
@steempeak are inviting people to try their new beta version which now includes Communities and also Badges...
---
---
4. Steem-Engine improvements & upcoming Marketplace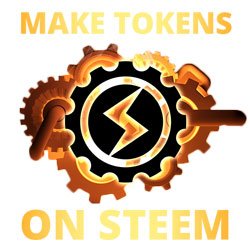 @aggroed reports on upcoming performance improvements for Steem-Engine.com.
He also mentions a Steem-Engine marketplace functionality that is currently being worked on...
---
---
5. Steem on Twitter
@offgridlife has spotted that Steem was the 6th most tweeted about crypto on Twitter yesterday according to the rankings put out out by Crypto Buzz Tracker.
Keep on Tweeting everyone - it would be great to get even higher on this Tracker.
---
@acidyo has posted details of how @ocdb will be using Twitter engagement as a metric in its #posh curation activities. He is also looking for a developer to help with setting this up...
---
---
6. SteemCity - new City Simulator Game on Steem
@battlegames has posted about SteemCity, a new text based city simulator game built on the Steem blockchain utilizing NFT tokens to represent in-game assets.
The game, developed by @gerber, is still in its early stages but players can buy cards and participate through Discord...
---
---
7. IBT Survival Island Game Demo now available
@ibt-survival has now made a Game Demo available for community members to download and play...
---
---
8. SteemLeo UI improvements
@steem.leo has made a number of visual UI improvements to https://steemleo.com aimed at enhancing the user experience of the site...
SteemLeo has also published its weekly stats report...
---
---
9. SteemQuest launches SteemGuilds
@simplegame has announced the launch of the latest SteemQuest World game - SteemGuilds...
---
---
10. DLike seeks Android and iOS developers
DLike is looking for expert programmers for android and iOS development...
---
---
Steem Proposal System update
The Steem Proposal System (SPS) today has a daily funding budget available of approximately 2507 SBD.
There are now 8 proposals receiving funding from the SPS - @yabapmatt (Steem Keychain), @netuoso (Vessel Desktop Wallet), @thecryptodrive (Power Down reduction), @anyx (API infrastructure), @thecryptodrive again (SBD Potato Top Up), @steemonboarding (Steem Onboarding), @thecryptodrive again (anti - Power Down reduction) and @howo (SMT testing).
These successful proposals are currently receiving a total of 797 SBD per day from the SPS...
---
Both of the Power Down reduction proposals are now in the 'funding zone' - one for the reduction of the Power Down period to 4 weeks, and the other against. @thecryptodrive submitted both proposals to provide some indication of community support for and against the reduction proposal...
---
The most recent proposal submitted to the SPS is from @cryptobrewmaster for funding of the beer brewing game of the same name...
---
---
Steem Foundation update
The Steem Alliance Community Foundation @steemalliance have released the minutes of their last two meetings attended by @shadowspub, @phage93, @alexvan, @guiltyparties, @transisto, @aggroed and @inthenow...
Their next meeting is scheduled for Wednesday 12 February 2020.
---
The Steem Foundation is asking all Steem DApp and App owners if they would like to be a part of its new website....
---
---
Community Watch
@davidlionfish has started a Dungeons and Dragons Community...
---
---
Contest of the Day
Guess the Price of Steem Contest
Guess the price of STEEM in 7 days. STEEM to be won. Organised by @phortun...
---
For a list of all the current contests on Steem check out this new list from @pennsif...
If you know of any current contests missing from the list leave a comment for @pennsif or message him on Discord @Pennsif#9921.
---
---
Dates for your Diary...
---
For a full list of Steem Meetups and Events...
---
Tuesday 11 February - The Steeming Pile, Vimm.TV
@johnspalding's live streamed open broadcast 'The Steeming Pile' is back, with new co-host @pennsif...
The recording of the last edition of 'The Steeming Pile' is now available...
---
Wednesday 12 February - Steem Philippines Weekly Meetup
Meetings every Wednesday in Davao City organised by @chrisrice and @steem-ph...
---
Wednesday 12 February - Monthly Witness Chat
Hosted by @shadowspub on The Ramble Discord Server, 1pm EST / 6pm UTC...
---
Thursday 13 February - Steem Munich Meetup
Organised [email protected], @chris4210, @peter2017 & @backinblackdevilat. To be held at Paulaner Bräuhaus, München...
---
Friday 14 February - Finally Friday On The Blockchain
First episode of Finally Friday - On The Blockchain with @coruscate and @cryptofinally live on @threespeak...
---
Thursday 27 February - Adelaide Monthly Steem Meetup
Organised by @mattclarke, 6pm local time at The Jade Monkey, Flinders Street, Central Business District, Adelaide.
---
Saturday 25 April - SteemCampUK #3
Organised by @shanibeer and @lloyddavis in Leicester...
---
Friday 15 - Sunday 17 May - DTube Forum 2020
Organised by @hauptmann, @artakush, @greencross, @sergiomendes and @tibfox in Hamburg, Germany...
---
Saturday 20 June - Steem Canna Fest 2
Organised by @canna-curate in Portland, Oregon...
---
Tuesday 23 June - Sunday 28 June - The BLOCK Party, USA
The second annual BLOCK Party being organised by @enginewitty, @bluefinstudios and @dreemsteem. It has now been confirmed that the event will take place in Olcott, NY...
@bluefinstudios is also organising a Steem Summit at The BLOCK Party...
---
Friday 26 June - Sunday 28 June - JAHMFest2020, Jamaica
Organised by @donald.porter and the @ReggaeSteem team...
---
---
Follow @penguinpablo & @steem-data for more statistics.
---
---
This is #254 (10 Feb '20) of this daily news service.
---
---
[ graphics by @pennsif / @splinterlands / @steemhunt / Steem-Engine.com ]