Steem Engine Hiccup and Update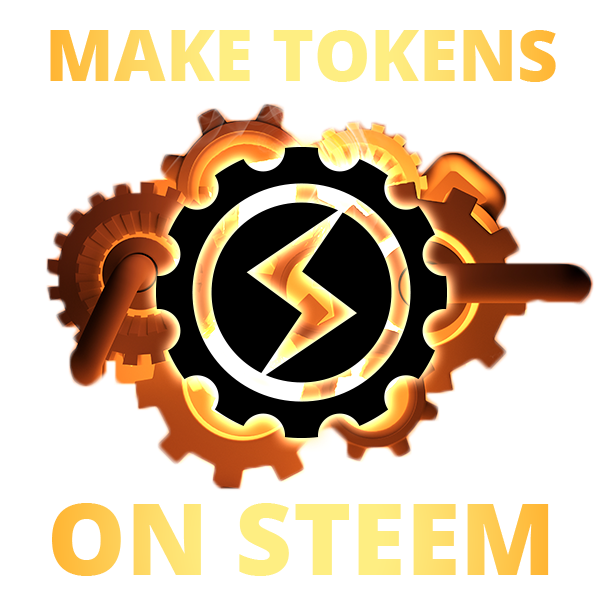 Last night the primary Steem-Engine node documentation node experienced a brief hiccup which suspended account history and the deposit/withdrawal script. Both systems were rebooted this morning without issue. As those scripts replay deposits/withdrawls over the last day will be processed and account history updated.
We've likely outgrown that tool and fortunately we have one to replace it. Steem-Engine has been using mongodb as our account history. We're still using mongodb, but we're adding additional functionality. with the new system you'll now be able to track a lot more. We're doing it because the initial tool that was developed wasn't design to handle all the new "operations" that are now available on steem-engine.com, and you should experience better user experience as a result. Thisold api is getting deprecated, and here you can find the new API. (the basic functionalities available in the new tool are described at https://steempeak.com/@harpagon/a-new-history-tool-for-steem-smart-contracts-in-test for the wallet history and for the market history https://steempeak.com/@harpagon/market-history-tool-for-steem-smart-contracts-now-available-in-test)
P2P
Steem Engine is looking to implement the P2P system in March or the start of April. Ongoing testing is working well. This should lead to more redundancy and faster loading times for the primary node and account history.
Marketplace
The Steem-Engine team is hard at working bring you market place functionality. When it's all said and done you should be able to list goods and services for sale as part of a directory or sell goods and services directly through our site or your custom interface at your own page.
These screens are still prototypes, but they should give you a sense of where the project is going. The first is the start of your own store front. So you'll be able to visit a page like steem-engine.com/$aggroed and see all the goods and services I'm offering for sale in my custom store. The second is the basis for the general market page and collections page.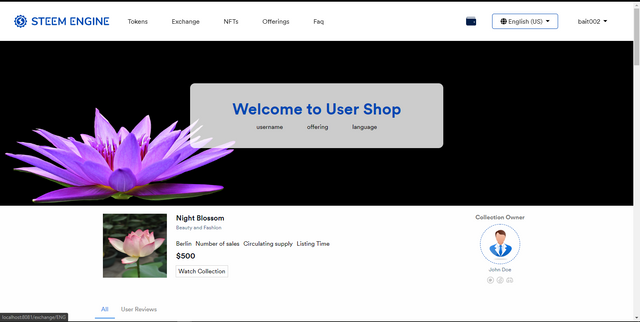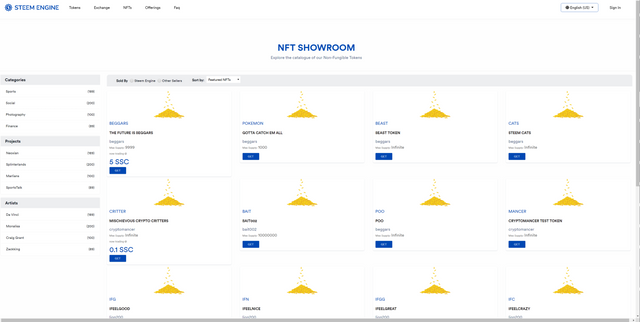 There's still a lot of work left to do, but hopefully in the next 30-90 days we'll have a market and listing service that people can latch onto, sell their wares, sell other peoples wares, and make money. I'm targeting a 5% merchant fee, which is a lot less than someone like amazon at 15% or the apple store at 30%.