I love hot topics, and the toxicity of aluminum plays a central role in several battles around industrial food and vaccines. The perfect opportunity for me to jump into another debate.
---
You may also like:
Tox-Blog #1: Organic food | Tox-Blog #2: Glyphosate
Tox-Blog #3: Cinnamon | Tox-Blog #4: Aflatoxins
Tox-Blog #5: Coprine | Tox-Blog #6: Magic Mushrooms
Tox-Blog #7: Basic concepts of risk assessment
---
After clarifying some basic concepts behind risk assessment (I recommend reading that post before diving into this one), let's get serious now.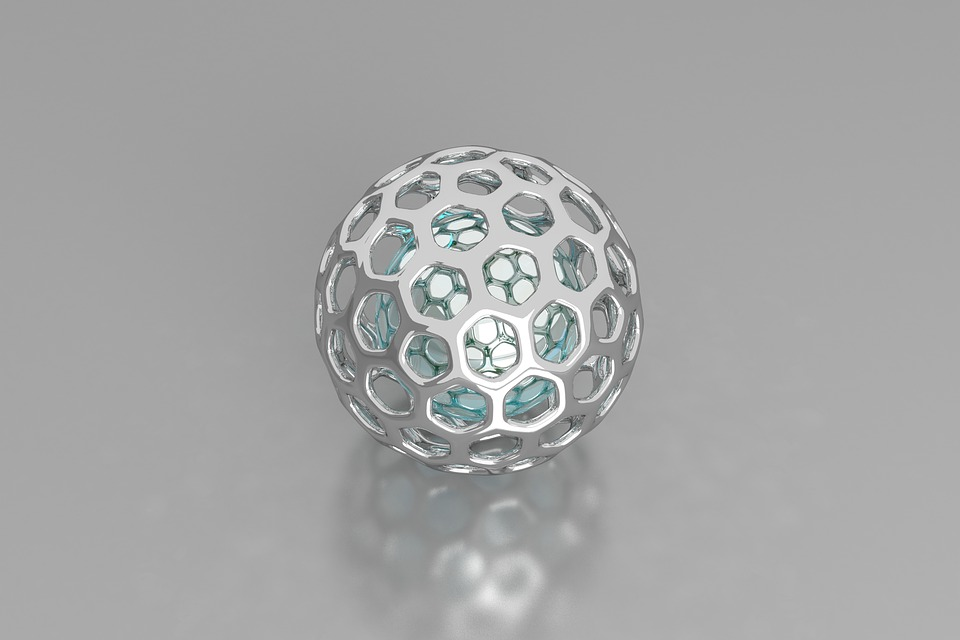 from pixabay
Intro: What is Aluminum?
Aluminium (chemical symbol Al) is a light metal that is found in (and obtained from) various minerals. Its unique physical and chemical properties have led to its widespread use in a large variety of different goods, tools, and other applications, including food additives and vaccinations.
Over the last decades, its toxicity has become more and more explored, and so nowadays there's a high level of anxiety and insecurity in our society on how to use it and what it might actually cause.
And indeed, this is an important topic. Let's dive straight into it.
Aluminum is not Aluminum.
The first important lesson here is that the toxicity of Aluminum largely depends on in which form you take it up.
Humans get in contact with Aluminum either in its form as a metal (e.g. aluminum foil, dishes, etc.) or as an ion (Al3+, e.g. as food additive, food contaminant or in vaccines). Eating great amounts of the metal is a very unlikely case, so let's focus on the ion.
Ions pair up, which is then called a "salt" – but do not confuse it with "the" salt (sodium chloride) please.
Now again, Al salt is not Al salt. The toxicological problem is the Al ion, that can only be taken up by our body if it is solved first. So depending on the solubility of the Al salt, we take up different amounts of Al ions. So on one hand, if we ingest something that solves quite well in water like aluminum citrate, our body takes up a lot of toxic Al ions (the same is valid for vaccinations, where the Al is already solved), but a mineral like aluminum silicate, which is almost completely insoluble, is quite harmless for the human body.
Al-containing food additives, for example Al silicate which is used as anti-caking agent, are generally insoluble in water and also acid-persistent, so they are considered non-toxic. Of course there are also lawful limits to be respected, calculated from TDI/TWI values. In general: not a problem.
However, Al can be a problematic food contaminant.
Imagine you are barbecuing, and you have those new fancy barbecue dishes for grilling vegetables, because you were told broiling them above the open flame is bad. The dishes are normally made with Aluminum metal. You put your vegetables into the dish, then you add some salt, pepper, herbs, oil. And in the end you add some lemon, because you like it, and it is healthy, yes?.
BAD DECISION. The lemon is very acidic (because of the citric acid), you heat the whole thing, so you have a hot acid in aluminum. The hot acid will oxidize some of the metallic aluminum, and solve the generated Al ions – you gain a solution of aluminum citrate, which is soluble and in turn will be taken up by your body.
But not only lemons are acidic. Similar contaminations can happen e.g. when cooking coffee with aluminum capsules (I'm looking at you, Nespresso!) etc.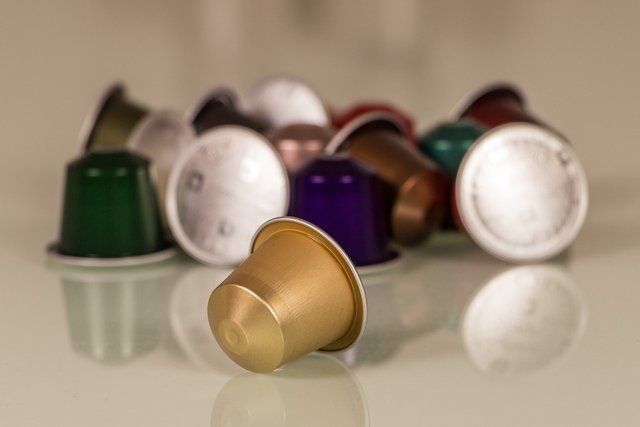 Damn you, Nespresso! From pixabay.
And – to a certain extent – modern food processing often involves machineries containing aluminum, so there's also the possibility to contaminate food via this way. According to the European Food Safety Authority, "foods with very high mean concentrations include tea leaves, herbs, cocoa and cocoa products, and spice" (Source)
Acute and chronic toxicity of aluminum
Acutely, high doses of Al can lead to lung/liver/kidney damages (depending on the way of uptake) and ultimately, to death. Relax, that is very unlikely to happen, unless you are witness to an industrial accident in a chemical plant. Food? No way.
Chronic toxicity is a much greater problem in our civilization. When taken up over a long time at elevated levels, Al can accumulate in bones and nerve tissue, and is suspected to cause or at least accelerate neurodegenerative diseases, in particular Alzheimer's , and especially in persons with impaired kidney functions. (Source)
While the fact that Al is able to do this is more or less out of doubt, we are not 100% sure how it causes neural damages. One contributing pathway is the induction of oxidative stress, which in turn damages the tissue where the ions accumulated.
Based on the large amount of scientific data, the EFSA has defined a TWI of 1mg Al per kg bodyweight, which is considered safe, but also estimated that large parts of the European population are currently exceeding this limit with their lifestyle.
So yes, food contamination with Al (but not the use of its insoluble salts) is a problem for real.
Aluminum in Vaccines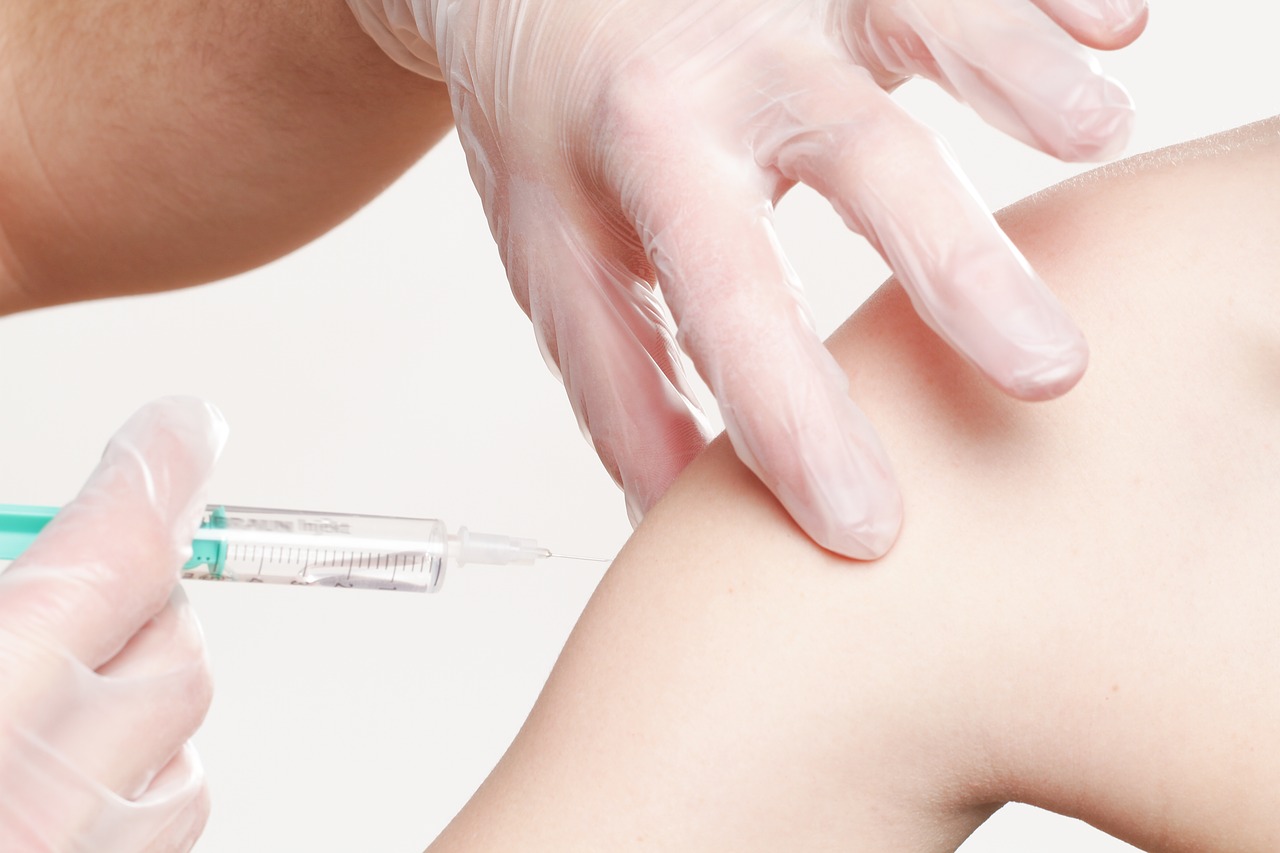 Yes, I do hate getting stung too, and I even more hate to watch my boy being stung. No reason to deny the usefulness for humanity, though. From pixabay
Now it gets interesting.
As every vaccination-sceptic person will be able to tell you, the neurotoxin aluminum is used in vaccines. And this is true, it serves as an adjuvant there.
As they can tell you as well, it is allowed in vaccines up to a doses that exceed the safety limits in food.
This is also - somewhat - true. The maximum amount of aluminum in a vaccine shot is 1.25 mg (FDA). Assuming a vaccinated baby has at least 2 kg bodyweight, this would be ~0.8 mg/kg BW.
While the TWI for adults is 1 mg/kg, there is an extra safety factor of 10 in place for infants, so for them, the TWI is 0.1 mg/kg.
So yes, even as most vaccines use significantly less aluminum, the theoretically allowed amount of Al ions in a vaccine shot is up to 8 times higher than the safety limit for infants in food.
So it's true!!! They are poisoning our kids!!! Autism, neurologic damages, stupidity, aaaaaah!!!
No.
The TWI assesses the chronic toxicity, it means if you take up more than 1 mg/kg BW (or 0.1 mg/kg for infants) per week for a long time, you are at a somewhat theoretical risk (there's still a security factor of 100-1000 to overcome until you reach the first LOAELs).
But getting one shot of Al-containing vaccine is not a chronic, but an acute exposure!
And the toxicological thresholds for acute Al toxicity are much, much higher. Even with all the different vaccines that kids routinely get these days, they take up much less of total Al by vaccination than by food, breastmilk, and inhaling fumes during their first years (source). This is why the large majority of scientists in the field thinks Al in vaccines is safe.
This, and the very extensive studies that have been performed on the safety of vaccines, of course.
But for the sake of scientific correctness, there is one exception: If you suffer from kidney insufficiency. In that case, your body can't get rid of aluminum as fast as a healthy body, which leads to a much enhanced accumulation of the metal in your bones and brain. In any other cases, Al in vaccines is most likely (which we know is the scientist's way of saying "sure as hell!") safe.
Conclusion
Aluminum is highly problematic as a chronic poison, especially as food contaminant. It is not in vaccines. Anti-vaxxers who claim otherwise confuse acute with chronic toxicity.
---
Disclaimer: In my blog, I'm stating my honest opinion as a researcher, not less and not more. Sometimes I make errors. Discuss and disagree with me - if you are bringing the better arguments, I might rethink.