How the neurotoxic alkaloids psilocybin and psilocin are responsible for the hallucinogenic and psychotropic effects of magic mushrooms.
---
You may also like:
Tox-Blog #1: Organic food: the misconception of healthiness
Tox-Blog #2: Glyphosate and the problem of conflicting studies.
Tox-Blog #3: Christmas special: Cinnamon. "Real" vs. "Fake" and the consequences for your health.
Tox-Blog #4: Aflatoxins in food – The world's most potent natural cancer promotors
Tox-Blog #5: Coprine: Don't drink and eat those mushrooms!
---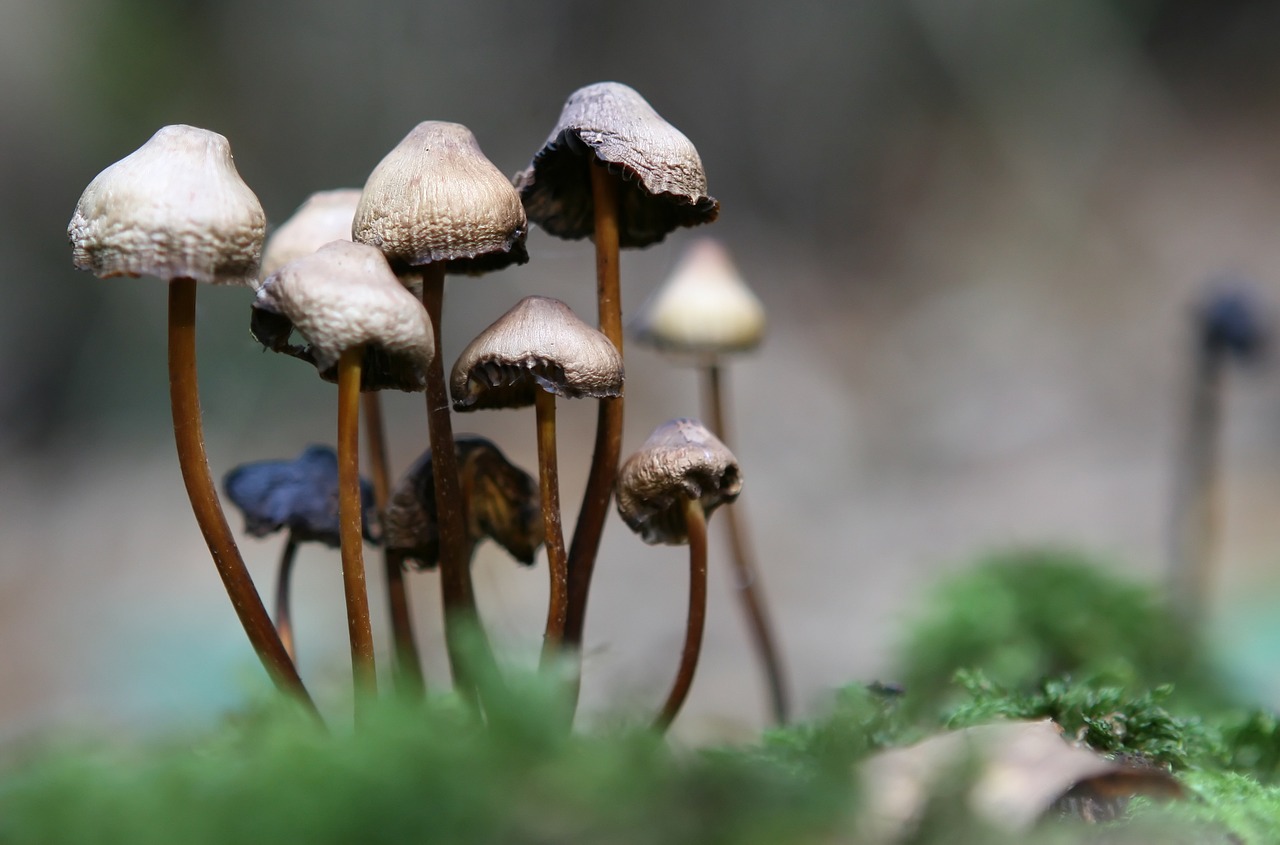 Liberty caps, or Psilocybe semilanceata. Source
Intro
As we all know, there are poisonous mushrooms. Some will bring you to hospital or kill you. Some will give you nausea and diarrhoea. Some will only hurt you when you drink alcohol.
And some are quite popular.
Yes. THE mushrooms. But did you ever wonder what exactly they are doing in a human's body?
Neurotransmission
To explain how mushrooms work, we first have to understand how our nerves – including the central nervous system (brain, spine etc.) – are able to transmit signals. If you're interested in that fascinating topic, I'd suggest you read this post by @simplifylife, where he describes it in detail.
For the purpose of understanding mushrooms, let's just do a very brief catch-up: Nerve cells (a.k.a. neurons) form very long arms (the "dentrites") which contain numerous so-called "synapses". These are the docking sites of other neurons, and the gateway to transmit a signal from cell to cell, all along a nerve cord that might lead through your whole body and tell your little toe to twitch a litte.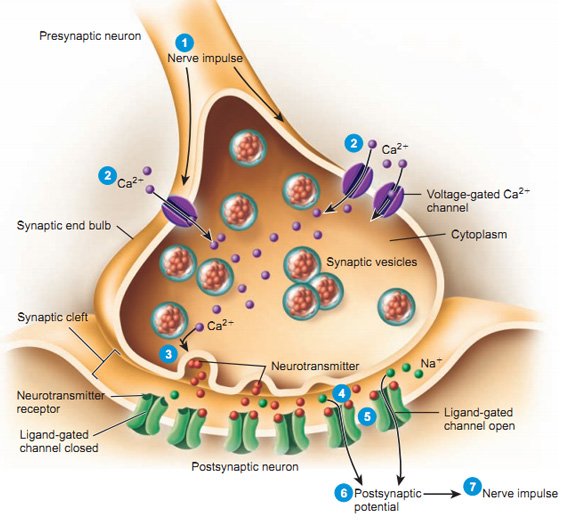 The biochemistry of a synaptic cleft. Source
The signal transduction from cell to cell works with so-called "neurotransmitters". Where two neurons meet, their synapse forms a closed cavity. When one cell wants to transmit a signal, it releases different compounds into this "synaptic cleft". In the membrane of the other cell there are loads of receptors that bind those neurotransmitters, and when this happens, the receptors open pores that allow charged ions to quickly flow into the cell, which drastically change the electric potential inside the cell and thus transmit the electrochemical signal.
Psilocybin and psilocin, and how they work
Back to our mushrooms. Several fungi species (for example the Psilocybe semilanceata that you can see at the very top of this post) produce two chemicals, psilocybin and psilocin. Both are chemically very similar, and they structurally mimic serotonin, an important neurotransmitter.
So when you eat those mushrooms, you take up psilocybin and psilocin. They are able to penetrate your neurons, and when they reach synaptic clefts, they bind to receptors that should be reserved for serotonin only.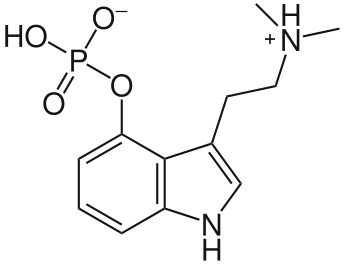 Something for the chemists: psilocybin. ;-)
And so - sloppily said - they start causing unauthorized nerve signals.
Also, on contrary to serotonin, there is no natural way for neurons to get rid of them after a signal transmission. Thus, they also block intended nervous signals by disabling the natural regeneration of synaptic clefts after a transmission.
In a nutshell: Mushrooms fuck up your nervous system. With psilocybin, it's just out of control.
Symptoms
And that causes the well-known symptoms, among them hallucinations, psychic disintegration, intense lucky feelings, disinhibition, giddiness, fear, outbursts of fury, violent behaviour and self-violence.
Luckily, those poisons are very unlikely to cause long-lasting damages, although regular use slightly increases the risk to develop psychotic disorders (from 0.1% to 0.18%).
There are fatal cases described in the literature, but not from the toxicity of the compounds themselves, but rather from intoxicated people jumping out of windows and things like that. In general, mushrooms are considered a quite safe drug, if you create a non-dangerous environment prior to taking them (e.g., keep a sane person at hand).
The symptoms normally peak after 60-90 min after ingestion and decline afterwards in a few hours.
Use as therapeutic drug
Psilocybin is sometimes used in psychedelic psychotherapy, and has shown good effects in the treatment of alcohol dependence, where it is supposed to stimulate the motivation to overcome the addiction.
Recently, there were studies that found very low doses of Psilocybin to be effective as anti-depressive drug.
Conclusion
Psilocybin and psilocin are hallucinogenic mushroom poisons that act by mimicking the neurotransmitter serotonin and thus impairing nerve communication. While a trip can be awful, especially when overdosed, the symptoms fade after a few hours and long-lasting effects are very unlikely.
Their use as therapeutics is very interesting, and I'll for sure read up on that stuff – any psychotherapist here that wants to do a follow-up?
My personal advice: If you have to test mushrooms, take small amounts in a safe environment. And greet Gollum from me.
---
Sources:
Lecture "Food Toxicology II" by Prof Marko, University of Vienna
Review: "Psilocybin – Summary of knowledge and new perspectives"
Paper: "Psilocybin-assisted treatment for alcohol dependence: a proof-of-concept study."
Paper: "Pilot Study of Psilocybin Treatment for Anxiety in Patients With Advanced-Stage Cancer"
wiki for cross-checking well-known stuff
---
Disclaimer: In my blog, I'm stating my honest opinion as a researcher, not less and not more. Sometimes I make errors. Discuss and disagree with me - if you are bringing the better arguments, I might rethink.