For me, no herb smells of winter and Christmas like cinnamon. I want it in my apple pie, I want it in my cookies, and I want it in my mulled wine. I love it. Let's be honest: We all do.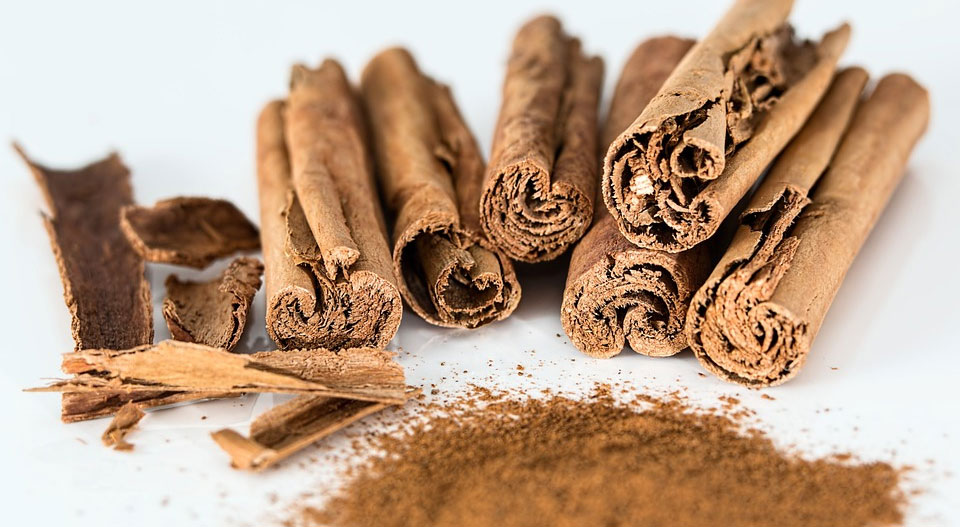 Real cinnamon: the fine layers result in an almost closed stick. 
Actually, we love it so much that there's a real shortage of cinnamon, driving up the price. The real cinnamon – from the Cinnamomum verum plant – only grows on Sri Lanka, and there is not enough of it to meet the global demand. 
Food Industry managers, as in every industry, do not like high prices and shortages of raw materials, and so they found a way to evade their problem. Nowadays, Chinese cinnamon – a herb obtained from the Cinnamomum cassia tree – is more and more used instead of the expensive real cinnamon for processed food products like the tasty cinnamon stars from the next supermarket. This substitute – even though coming from a biologically completely distinct tree – does not only taste very much like cinnamon, it has an even stronger taste.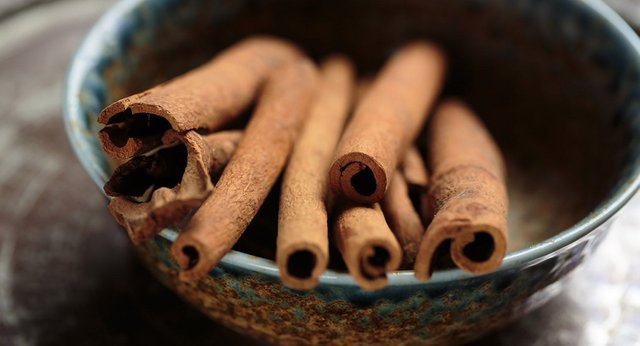 Chinese cinnamon: dried from one thick layer of bark, the stick is not fully closed. 
"Cheaper, tasty, where is the problem?", I hear you saying.  Well. 
The main problem is called coumarin. Coumarin is an aroma compound that is naturally found in cinnamon. At high concentrations, it was shown to be toxic both in vitro (in cells) and in vivo (in rats and mice). It damages both liver and kidneys and there were also a few studies showing enhanced cancer rates in rats. For real cinnamon, this is not a problem, as its coumarin content is very low (sometimes not even measureable) and you would have to eat insane amounts to reach toxic levels.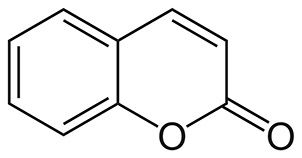 The chemical structure of coumarin. I only put it here to annoy you. 
But for Cinnamomum cassia, this is a completely different story. Chinese cinnamon contains high amounts of coumarin, up to an extent where it could effect heavy cinnamon consumers, especially small children. As a consequence, the EU has set new maximum levels of coumarin being allowed in food. The American FDA is somewhat "slower" in that regard – maybe due to the heavy dependency of the American industry on Chinese cinnamon. But even in Europe, the enforcement still doesn't seem to work well, as numerous recent studies demonstrated, that often found more than 50% of the collected Cassia-containing food samples having higher coumarin levels than allowed. 
And that's not even the whole story. Cinnamomum cassia powder also contains low amounts of styrene, a known carcinogen, and other toxic compounds (e.g. cinnamaldehyde), that are less studied yet. 
In conclusion, I would advise you to stay clear of Cinnamomum cassia and especially keep your small kids away from it. Bake your cookies (please note the shameless act of self-promotion) and pies yourself and use the real stuff. And have nice tasty healthy cinnamon holidays! 
Steem on, and merry Christmas! 

References: 
pics from pixabay 
studies finding too high coumarin levels: 
https://www.ncbi.nlm.nih.gov/pmc/articles/PMC3385612/ 
https://www.ncbi.nlm.nih.gov/pubmed/19680836 
on the toxicity of coumarin: 
https://www.ncbi.nlm.nih.gov/pubmed/10418958 
https://www.ncbi.nlm.nih.gov/pubmed/20024932   
Disclaimer: In my blog, I'm stating my honest opinion as a researcher, not less and not more. Sometimes I make errors. Discuss and disagree with me - if you are bringing the better arguments, I might rethink.