The next few posts I will produce will be all based on sugar, to spread more awareness of the dangers it has to our health. It is a huu-uge subject, and so must be dissected into different aspects concerning it. Here are the things I can think of that can and should be written about.
Mood & Psychological Effects
Hunger & Energy Levels.
Slavery & Modern Industry
Bad Sugars, Refined & Better Sugars
Daily Amounts & Examples of Food Sugar Amounts
Skin & Teeth Problems, Diabetes, and Sickness .
Addiction & Depression
Alternative Healthy Sweeteners
---
Mood
In today's society is very easy to be (unknowingly) witnessing the effects our high sugar eating habits of the people around us. Its quite easy to see the ones struggling to get out of bed in the mornings, and are plodding still with eyes closed among the commuting traffic of the daily busy body's. Over weight people who don't smile, but instead get a buzz from eating something sweet which creates smiley thoughts for short a period of time that swirl in the mind or the teenager who feels groggy in the mornings and wont get up to go to school. When we eat sugar, it reacts exactly the same on the brain as cocaine does which has been proven to be true on rats already. If you see it as it is, we are all coke addicts. Ok cocaine would certainly have a much stronger effect on us if we tried it, but the brain still reacts as it would if we had snorted cocaine.
So its like taking cocaine and feeling no real strong effects from it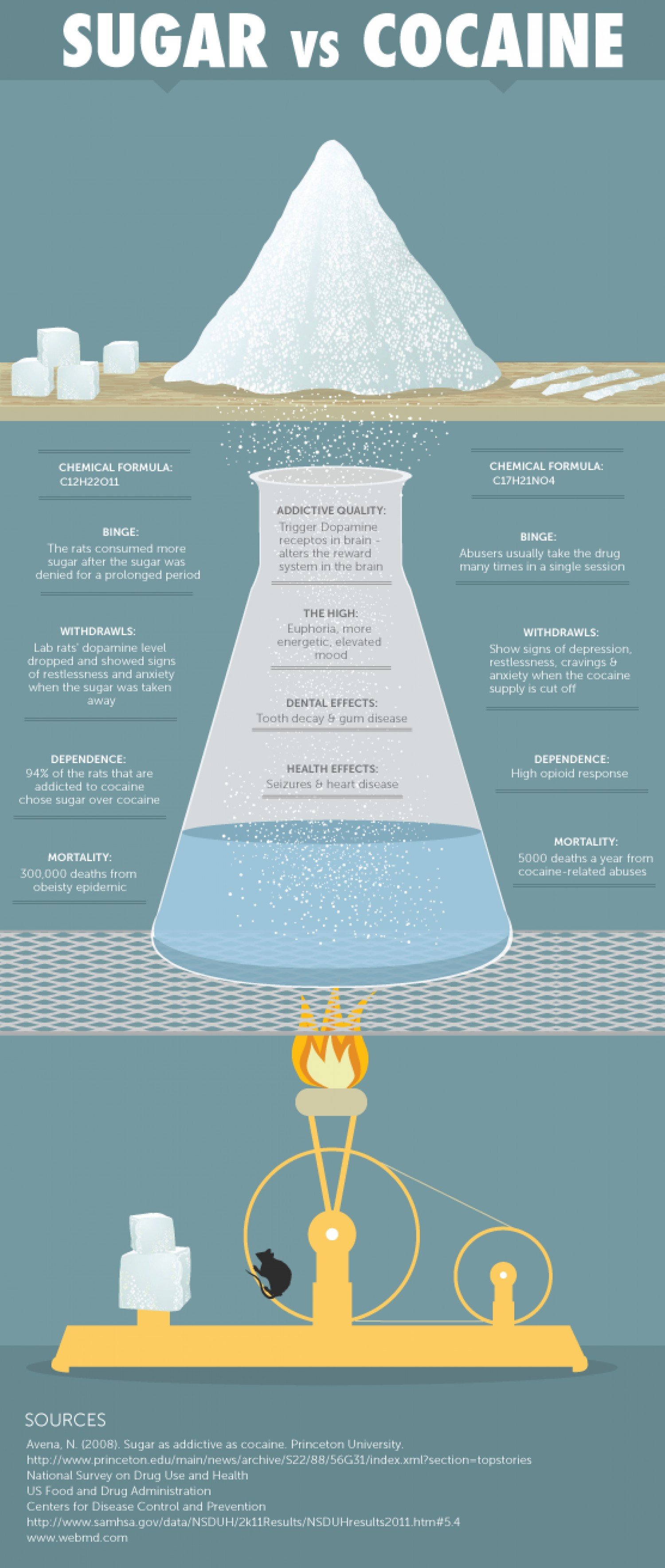 ---
The High And Then the Crash
When we eat too much added sugars our brain gets so hyperactive that it uses a lot of mental power. Not forgetting we do still have just use of the old part of our brain that is still from the prehistoric ages. Can you imagine, a caveman that found the cocoa plants and managed to create cocaine from it? We are still using the front part of out brains and this is just for keeping us alive, and we set it in overdrive each time we take to much sugar, causing a panic and get stressed, even unknowingly to us.
People do have different tolerance levels to sugar, like any other Drug, and this means that most don't really feel the "up" of the sugar, and then just believe they didn't sleep enough when they wake up and still feel very tired - which is actually the come down from the sugar taken the day before. People are suffering more commonly from anxiety and sugar isn't helping. After the brain has exhausted its self your mood is most likely grumpy and a deep feeling of hunger as the sugary foods are just empty calories
In human nutrition, the term empty calories applies to foods and beverages composed primarily or solely of sugar, fats or oils, or alcohol-containing beverages. An example is carbonated soft drinks. These supply food energy but little or no other nutrition in the way of vitamins, minerals, protein, fiber, or essential fatty acids. Fat contributes nine calories per gram, ethanol seven calories, sugar four calories. The U.S. Department of Agriculture (USDA) advises, "A small amount of empty calories is okay, but most people eat far more than is healthy."[1] The phrase is derived from low nutrient density, which is the proportion of nutrients in a food relative to its energy content.[2] sourced from link.
How often do you eat these items below? Or buy them for other people?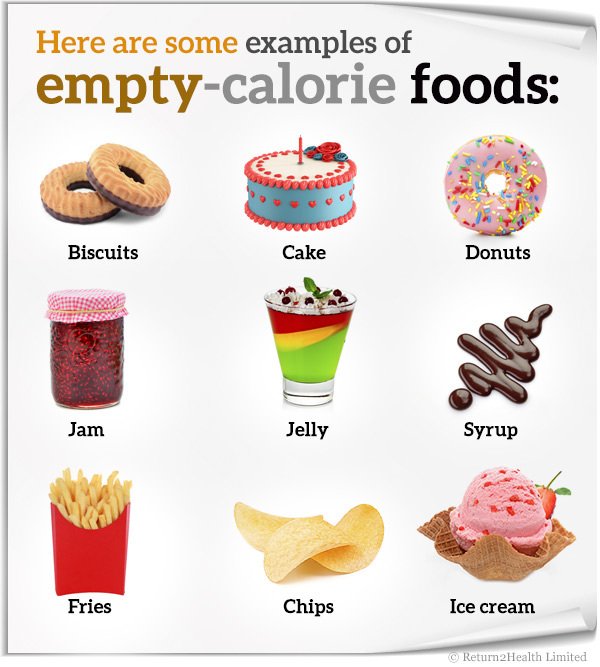 img
Of course you eat these Items above on a regular bases, they are used as rewards, or comfort foods to satisfy the "sweet tooth".
-I'm no Doctor, but even a plank of wood could determine an occurring pattern here
---
I remember very well that I just had no energy to get out of bed and I learnt since a while the late night snacks from the gas station whilst smoking joints in the evening was the result of a zombified Dan, with my mother having waking me on several occasion's in one hour - even to make sure I woke up for work after I left school.
When I was younger I would go through stages of liking different cereals and most and if not all of which where made by Kellogg's. Lets not even go there hey. I sure remember how awake I felt though after a cup of black tea and 2 spoons of sugar, the added sugar in the tea being already half the daily ok suggested amount for a kid. Then there was the cereal also packed with sugar, and I would also add white sugar on top of the cereals!
I had depression from the ages of 13 to 18 coming on and off for periods of time and for sure the amount of sugar I took was very high and then I was always tired especially in the mornings (before eating some sugar). Now as Ive seen more years of life, I also see it in other people and the same mood swings and low energy levels occur in symbiosis to the amount of sugars the people are eating.
The moods of children can be seen much more clearer as examples because adults can hide much more and suppress more feelings than a child would. I don't have kids, to but I do see how my nephews were when younger - quite a pain to deal with and that's how I was with my mum also. The clearest example is of the child when denied an ice cream or something sweet, how "off the rails" they go at something we think is so trivial. From the kids view, they will get a huge rush from it and the mind remembers the last time how the dopamine's exploded in the brain and they felt very euphoric, and will this memory will cause the child to have a screaming fit if it realizes it wont be getting that sugar rush which remember is like cocaine.
I guess a come down from sugar for a child will just make them sleep it off, I haven't looked into it to tell you, but that's just my guess. I haven't ever known people when they are desperate for cocaine, but I bet they aren't happy either.
Would you ever think to give cocaine to your child? Its a fact that sugar is very similar to cocaine itself. You might be shocked to learn that the said amount for a child under the age of two years is ZERO Added sugars (Sourced from someone independent and alternative, but I forget where.)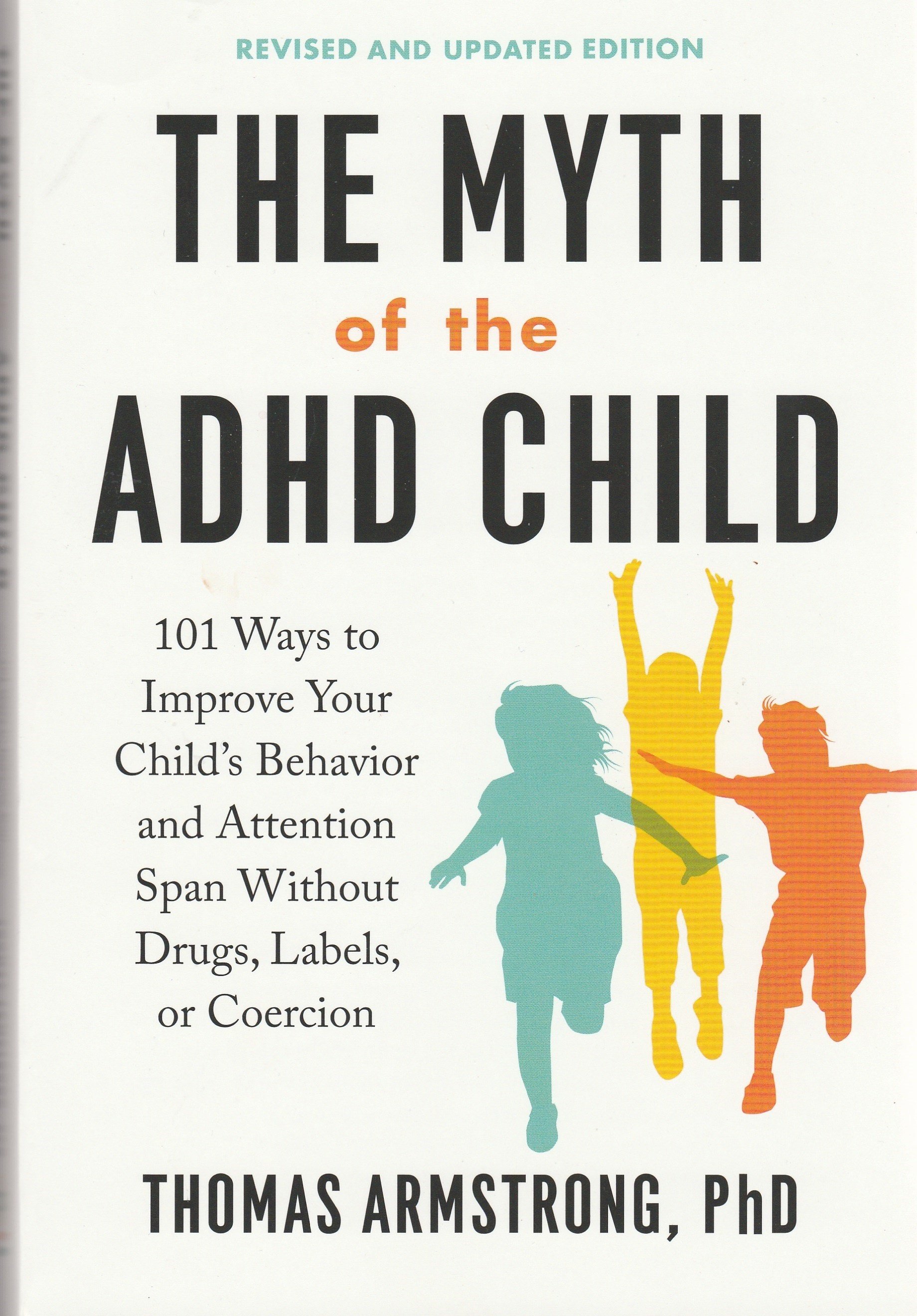 I remember reading stats from the American Heart Association that they recommend a child to have no more than 25g a day which is like a mars bar, or the equivalent to half of a 100g bar of milk chocolate. This to me seems enough to cause that "sweet tooth" which then leads onto the *want* for more sugar as life goes along, but is still much less than what kids consume today. If we stay with the subject of mood and the effects of the brain, its quite obvious to see how children are "hyperactive" and then labelled with the *fictitious disease* called ADHD.
My generation was made aware of E-numbers (not sugars) and I believe there were new regulations set in place to stop the use of so many of them as they were linked to similar effects such as what we call today more commonly ADHD. I had one mate for a short while, well nobody really liked him because he had what I know now to be Bi polar but we hung out for a while and he would explain to me how it felt and why the doctors had said its happening, leading to him taking medications that actually made his illness worse. In these days though we were living on sweets and video games, sugar and screens, just like we see a lot of today around us and so I'm most certain that the environment for him was really bad and also getting bullied a lot doesn't help someone at that time in life.
He told me how he was "calmed down" at the hospital and was restrained to the beds with belts to be injected so that he would pass out. We were 11 years old.
---
I can see how his illness is becoming the norm for people in society, or at least the buildup to damaging ourselves so much that we get labelled with some form of a maybe fictional illness. More people becoming anxious just like he was, high held stressed out shoulders, fidgeting and unable to rest and relax, mood swings and adult tantrums leading from stress to depression. He said he would just get irritated spontaneously without any good reason and that would cause him to get violent and angry which would lead to his parents (who themselves were breaking down and didn't know how to cope) ringing the people to come and take him away after smashing the house up or something.
If we think about how all violent crime's begin, they all start from somebody getting irritated and the crime is the result of that spontaneous irritated flash feeling that can come to some at any time, which is also a form of high brain stimulations.
Do you come to realize that sugar is controlling your mood?
On the next part to this sugar series I'll share my mind on how sugars effects our hunger and matabolism and our daily energy levels..
My last post can be found here New CocaCola -with no added sugars!, and until the next time - check the amount of sugars your eating!
Big Love & Abundance
@movingman