Mizu No Oto - Every Image Has Its Haiku - Edition #25 (English)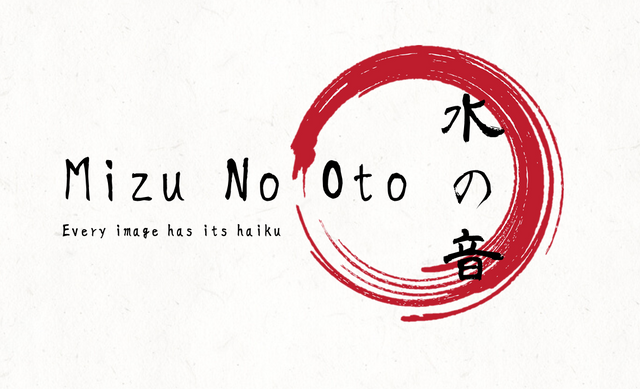 ---
the pause
he takes on his flute -
spring rain
haiku by Kala Ramesh (India)
---
Welcome to the 25th edition of the Mizu No Oto contest, haiku friends!
This is an unique place on Steemit, where we try to understand more and more deeply this elegant form of poetry, and enjoy writing and reading together in a fantastic atmosphere.
We had more than 500 entries so far, and we distributed nearly 100 @steembasicincome shares as prize, plus some SBD and STEEM. We are very proud of this success, and we intend to continue better and better.
Let's the contest begin!
---
[Traducción Española]
¡Bienvenidos a la 25ª edición del concurso Mizu No Oto, amigos del haiku!
Este es un lugar único en Steemit, donde intentamos comprender cada vez más profundamente esta elegante forma de poesía, y disfrutamos escribiendo y leyendo juntos en un ambiente fantástico.
Tuvimos más de 500 entradas hasta el momento, y distribuimos cerca de 100 shares de @steembasicincome como premio, y algunos SBD y STEEM màs. Estamos muy orgullosos de este éxito y tenemos la intención de continuar mejorando siempre.
¡Que comience el concurso!

Best haiku award: n. 3 steembasicincome shares
Popular choice award (if at least 5 votes): n. 1 steembasicincome share
Best vote comment (if at least 5 votes): n. 1 steembasicincome share

For those that want to unleash their poetic potential, here is how this contest works:
• Look at the prompt image and let yourself be inspired by it.
• Write a haiku related to the prompt image. The haiku should be composed by 1-3 short verses with no title. The classical haiku form is 3 verses of 5/7/5 syllables, but other forms are allowed, as long as they remain in absolute brevity.
• The haiku should be in English or include an English translation.
• Post the haiku on your blog or in the comment section below this post. If you make your own post, don't forget to put the link to it in the comment section below!
---
Don't forget to use the tag:
---
Watch out for the @bananafish comment to this post, under which you can cast your vote (and try to win the Best Comment award)
---
Join the Bananafish Realms on Discord and chat with us: https://discord.gg/ZWmEUWT

Prompt Image: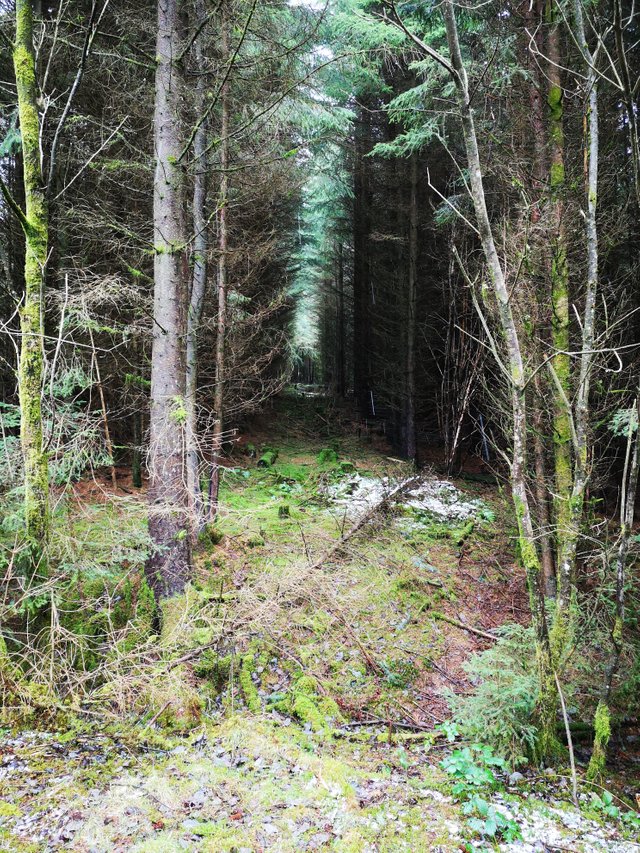 [photo by @calluna]




Do you want to know how we evaluate the submitted haiku? These are the characteristics we search for (but not mandatorily):
• Kireji (切れ字), a cut between the 1st and the 2nd verses, or between the 2nd and the 3rd; the cut can be grammatical, as a sign of punctuation, or it can be a cut in the meaning, like two different images.
• Kigo (季語), an explicit or implicit reference to a season, that defines the time of the year in which the haiku is composed or referred to.
• Sabi (寂), the sense of the inexorable passage of time, the beauty or serenity that accompanies the advance of age, when the life of the objects and its impermanence are highlighted by patina and wear or by any visible repairs.
• Wabi (侘寂), the taste for frugal and natural things, rustic simplicity, freshness or silence; it can be applied to both natural and artificial objects, or even non-ostentatious elegance.
• Mono no aware (物の哀れ), empathy with nature and human life; the "feeling of things", nostalgia, regret for the passing of time, understanding of the changeability and of the transience without suffering.
• Yūgen (幽玄), sense of wonder and mystery; it represents the state of mind produced by the inexplicable fascination of things, the feeling of an 'other' universe, full of mysterious unity.
• Karumi (軽み), beauty in simplicity; poetic beauty reflected in its simplicity, free from preconceptions and moral judgment.
• Shiori (しおり), gentleness; the levity and the delicate charm that radiates from the verses, where things are evoked in the reader without aggressiveness or excessive explicitness.

Submission deadline: Wednesday 27th March, 10:00 PM, GMT +1 (Rome Time).
The results will be out on Thursday 28th March, 10:00 PM, GMT +1 (Rome Time).

On, and Rhymes


Today's in-depth analysis is very short, because, alas, time is a tyrant.
I would like to continue the discussion on the formal characteristics of haiku, talking about how the Japanese on are a little different from our syllables and why haiku should avoid the rhyme schemes.
A mora (plural morae), is a unit of sound used in phonology, which determines the quantity of a syllable, which in turn - in some languages - determines the accent. In our Indo-European languages, such as English, Italian or Spanish, accents are essential to determine the poetic metric. For example, the Italian hendecasyllable verse, in addition to having 11 syllables, must have a tonic accent on the 10th and another tonic accent that falls either on the 6th (hendecasyllable a maiore) or on the 4th (a minore).
This is not true in Japanese, because the Japanese morae (on, 音, "sound"; also, outdated term: onji 音字) have no tonic accent. Each on has an accent exactly like the others. Therefore, it is impossible to create rhyming schemes.
A rhyme is a repetition of the same sound in the final stressed syllables, and of any following syllables, of two or more words. But if there's not a stressed syllable, it's impossible to conceive the rhyme.
Even if this were not the case, however, the desired repetition of sounds, assonances and the choice of refined terms are considered since ancient times in Japan as "poetic evils", because they hinder the spontaneity of the poetic dictation, through artifices of musicality and intellectual reworkings.
It can certainly be said that haiku sensibility does not like too much processing of text. Poetry must flow almost instantaneously and free as a stream.
Next time I'll talk about kireji, another thing that is very different in Japanese and in our languages.
Have a nice week, and drop some good haiku to honor the beautiful photo by Calluna!
---


[Traducción española]
On y Rimas


El análisis en profundidad de hoy es muy corto, porque, por desgracia, el tiempo es un tirano.
Me gustaría continuar la discusión sobre las características formales del haiku, hablando de cómo los on japoneses son un poco diferentes de nuestras sílabas y por qué el haiku debería evitar los esquemas de rima.
Una mora (plural morae) es una unidad de sonido utilizada en fonología, que determina la cantidad de una sílaba, que a su vez, en algunos idiomas, determina el acento. En nuestros idiomas indoeuropeos, como inglés, italiano o español, los acentos son esenciales para determinar la métrica poética. Por ejemplo, el verso endecasílabo italiano, además de tener 11 sílabas, debe tener un acento tónico en la décima y otro acento tónico que caiga en la sexta (endecasílabo a maiore) o en la cuarta (a minore) .
Esto no es cierto en japonés, porque los morae japoneses (on, 音, "sonido"; también, término obsoleto: onji 音 字) no tienen acento tónico. Cada on tiene un acento exactamente igual que los demás. Por lo tanto, es imposible crear esquemas de rimas.
Una rima es una repetición del mismo sonido en las sílabas acentuadas finales y de las siguientes sílabas, de dos o más palabras. Pero si no hay una sílaba acentuada, es imposible concebir la rima.
Sin embargo, incluso si este no fuera el caso, la repetición deseada de sonidos, asonancias y la elección de términos refinados se consideran desde la antigüedad en Japón como "males poéticos", porque obstaculizan la espontaneidad del dictado poético, a través de artificios de musicalidad y reelaboraciones intelectuales.
Ciertamente, se puede decir que la sensibilidad del haiku no le gusta demasiado el procesamiento del texto. La poesía debe fluir casi instantáneamente y libre como una corriente.
La próxima vez hablaré de kireji, otra cosa que es muy diferente en japonés y en nuestros idiomas.
¡Que tengas una buena semana y un buen haiku para honrar la hermosa foto de Calluna!



Good haku to everybody!
Your bananafish haiku fan #1


Let's the Bananafish Tribe grow together!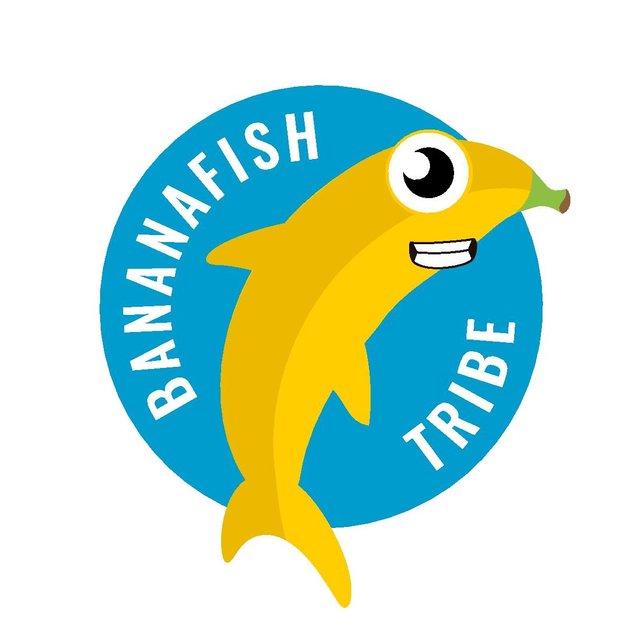 The wise potassium kami Bananafish wants all of its beloved people can benefit from rich upvotes. For this reason, knowing that unity is strength, it asks for SP delegations and for numerous commitments to the voting trail.
With delegations, Bananafish VP will grow and consequently the upvotes given to every contest entry will be higher.
Following the voting trail is a way to make sure you always support the other participants to the Bananafish contests, automatically upvoting the posts (but not the comments) Bananafish upvotes.
Join the Bananafish Realms on Discord and chat with us: https://discord.gg/ZWmEUWT
If you're interested, here you can find all the information needed.
---
If you like this contest.. SPREAD THE WORD! We're grateful for your resteeming and word of mouth. Everything helps to grow together!
GOOD LUCK, BRAVE HAIKU POETS!
---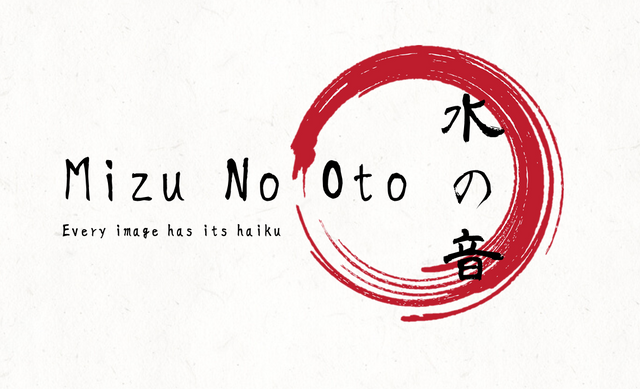 [banner credit: @f3nix]
Other Bananafish awesome activities: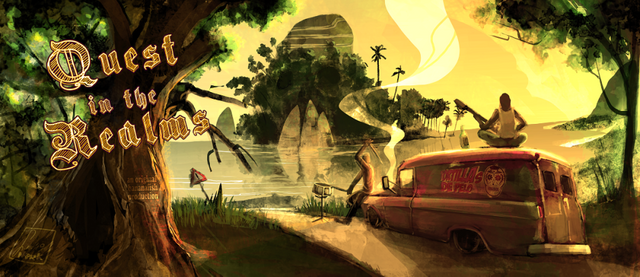 Bananafish Knights interesting creative works: