🏆 #GooglyPrize 👀 This Week's Winners - Issue No. 77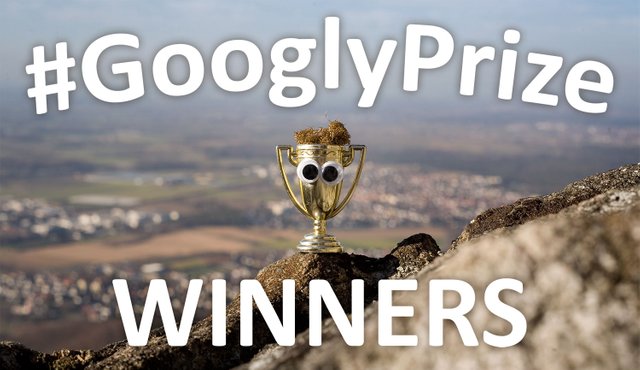 It's about time!
Let's announce the latest winners.
And as correctly predicted in last rounds introduction, we're back to getting liquid SBD rewards for our posts! I've been kind of getting used to awarding STEEM power-ups as prizes, but the freshly minted SBD are kinda nice, too. I do hope we'll stay in liquid SBD territory for a while and maybe even see a further recovery of the STEEM prize?! Who knows... but STEEM power-ups should stick around and we'll probably use the 40% of the SBD-pool remaining for the next round to buy STEEM for that purpose.
Let's see what happens until next week, though, either way... we will ALWAYS put 100% of the award's posting rewards right back into the prize pool!
---
The Prize Pool:
carried over from last week
0.233 SBD and 7.794 STEEM in liquid funds
and an available delegation of 315.311 SP
plus
100% of all rewards on last week's winner announcement:
3.619 SBD, 0.000 STEEM and 10.806 SP
that's 7.794 STEEM and 3.852 SBD in the prize-pool:
60% will be given out today, 40% will be carried over into next week!
1st - 30%; 2nd - 20%; 3rd - 10%;
and
326.117 SP will be delegated to the winners!
 
Need more details and numbers about the Prize-Pool? There's a whole spreadheet for you!
---
To determine the ranking of today's winners, friends and family on the Planet Googly discord were asked to pick their three favourite post from all the submitted entries. The decision wasn't an easy one and I had to throw my own vote and some cake crumbs into the mix to rank today's winners.
the qualifying posts were submitted by:
@bucipuci, @brittandjosie, @anouk.nox,
@marblely and @simplymike
today's guest judges were:
@brittandjosie, @bucipuci, @fraenk,
@hazel420, @hopehuggs and @sparkesy43
guest judges can't vote for their own entries
drumroll please...
🥁 HERE ARE THE WINNERS: 🥁
🥉 Today's 3rd winner is: 🥉
@simplymike with
"OMG! GooglyEye Monsters Ate @anouk.nox's Birthday Cake"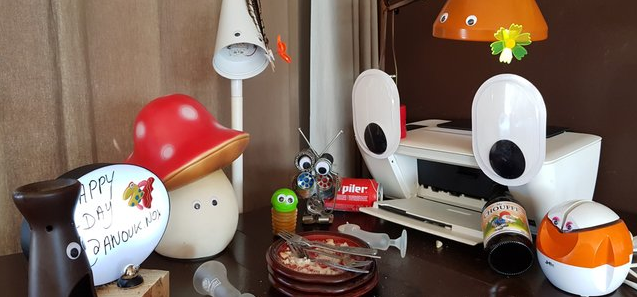 We're setting off with the mysterious case of a missing birthdaycake and a heartwarming celebration of life. 3+1 judges voted this to be our third winner... awesome!
🥈 The 2nd winner is: 🥈
@anouk.nox with
"Googlyeyes car with passengers | Meet Fokke and Teup!"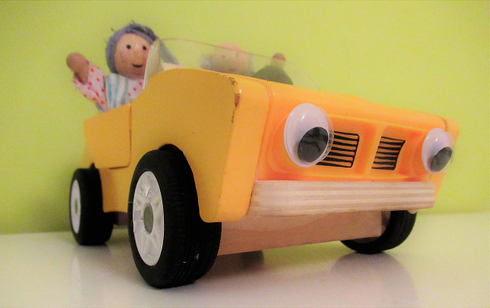 Wrooom... and here's our birthday-girl coming in for a 2nd prize with this lovely vintage toy-car. 3+1 votes and some magic cake crumbles make this our 2nd prize today. Congratulations and HAPPY BIRTHDAY @anouk.nox :D
🥇 And Our Grand Winner is: 🥇
@marblely with
"💃🏻 Saturday night scrubbing 🕺🏻"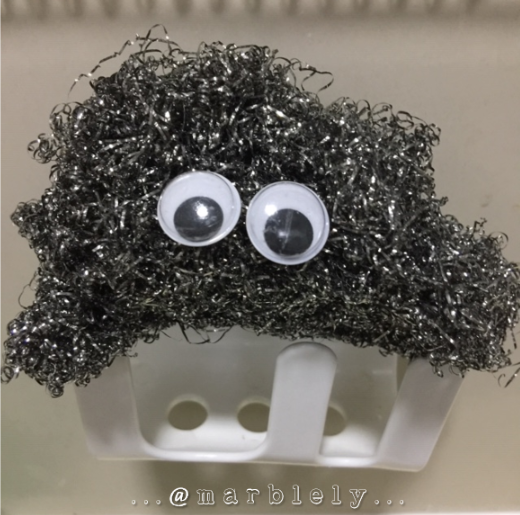 And here's the grand winner... letting the hair loose scrubbedy scrub... does any one else see the resemblance with @googlyprize's well groomed hair-style?! Heh... Kudos to you @marblely!
aaaaand
another drumroll, please
🥁 the Googly-Delegation-Winners are: 🥁
you'll both receive a delegation of 163.058 SP for at least 9 days.
Our third winner has a vote worth almost 6k SP, and she managed to loose the 2nd winner's birthday cake. Her share of the delegation will be passed on accordingly. That turns a 50/30/20 split into a straight 50/50.
---
prizes are being awarded every 7-8 days
No-Conditions Policy:
No mandatory resteems, upvotes or follows are required!
just:
- get some #GooglyEyes -
- stick them onto something -
- take some pictures -
- make a post with the tag #googlyeyes -
- post original content and don't spam -
- this is a creative contest and not a lottery -
- show us something special and post with passion -
More Winners Every Week!
The prize-pool for the next issue already contains:
liquid funds of 3.117 STEEM and 1.540 SBD
and 314.456 SP for delegations
plus
100% of all rewards on THIS POST!
Want to learn more about this contest? Read:
A brief History, some Updates and a few Tips for Winning
Have more questions or just want to hang out? Join:
Planet Googly on Discord
---
bonus image: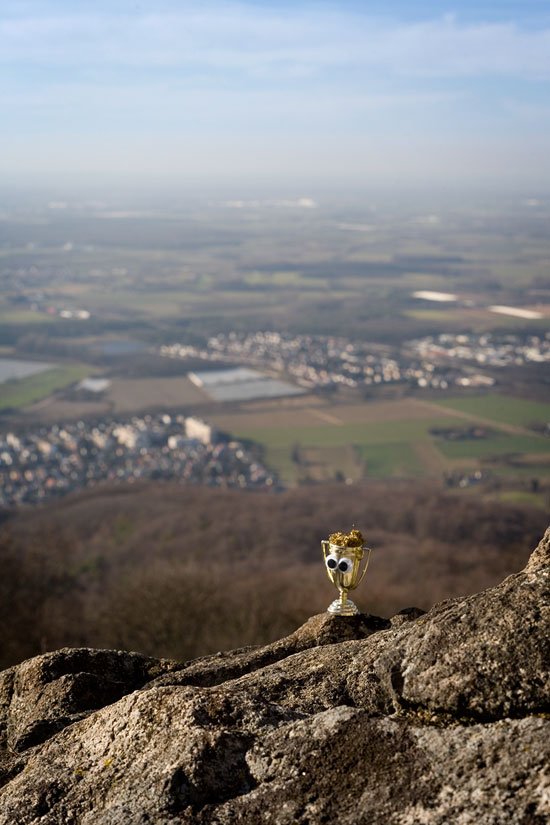 sometimes @googlyprize likes to think he's the king of the hill
---
My special appreciation goes to our googly patrons:
@krystle, @ausbitbank, @reggaemuffin and @drakos!
They are bootsrapping this contest with their ongoing support!
@ausbitbank, @reggaemuffin & @drakos are also running as witnesses,
show them some love by giving them your approval!
More shoutouts go to @perepilichnyy, @abigail-dantes, @thecryptodrive, @ew-and-patterns, @amico, @crowdwitness, @ddschteinn, @kaerpediem, @schlees, @charlie777pt, @kamikaze, @mathowl, @steemseph, @marty-art, @simplymike, @linnyplant, @dexterdev, @schlunior, @jasonbu, @anouk.nox, @krakonos, @crosheille, @insaneworks, @erniegreenhill, @monster-one, @brittandjosie, @yo-yo, @newenx, @tellurian, @bucipuci, @marblely, @drakernoise, @shasta, @yehey, @misan, @kggymlife, @niko3d, @schlooster, @marcovanhassel, @msg768, @vasigo, @grizzabella, @merlin7, @artemisa7, @sparkesy43, @glitterbooster, @bidesign, @robofox, @bubbleburst, @i-c-e, @schlank, @meins0815, @literaturkritik, @fratheone, @alldutchcreation, @hazel420, @lukasmining, @newbiegames, @mongshter, @fiberfrau, @tuwore, @iovoccae, @steemlandia, @thomasgift, @nieloagranca, @soundworks, @cutie-pie, @jeffjagoe, @sharelovenothate, @krazzytrukker, @yeaho, @jagoe, @realgoodcontent, @kymaticus, @retard-gamer-de, @ikarus56, @reversehitler88, @lockout, @monsterious, @steemmonsterz, @irisworld, @taylor5d1cfhall, @bijsfabriaswig, @oliviad, @rachelgimpy, @clearinnize, @heimapowcu, @canhoch, @mblain, @capx, @limebame1980, @schnitte, @momarsijit, @emily4mn, @linkerstinker, @distcountevi, @meganj80, @alexandra612l, @filebot, @stmctrail, @colorpalette, @nako1337, @rennyer, @survivalparaguay, @uow, @ipkiss, @perthmint, @morph, @yourfairy, @orbo, @monsieur-w, @arsadulislam, @badham, @ambercookie, @wstanley226, @nurah, @gpcx86, @pinoy, @jesusj1, @mohaaking, @iedot, @anthive, @theodosiskatq, @scoora82, @sportschain, @steemitbuzz, @kingnosa, @changeangels and @shahabudin for upvoting last week's post and helping to fund this award!!
---
everything is better with #GooglyEyes
Your upvote on this post is funding next week's prize!