OMG! GooglyEye Monsters Ate @anouk.nox's Birthday Cake
I promised @anouk.nox I would get her a cake for her birthday today. But overnight, something very unexpected happened - and now I have to tell her I don't have a cake...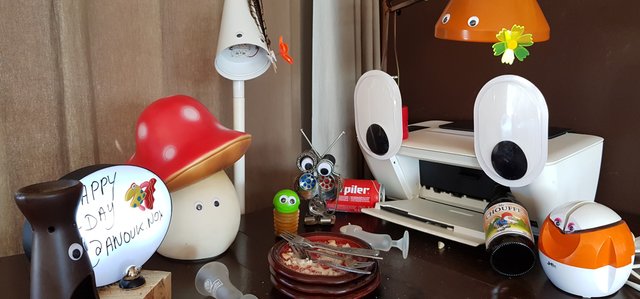 Birthdays Should Be Celebrated
When
@anouk.nox
told me yesterday it would be her birthday today, I immediately started thinking about a way make sure it wouldn't go by unnoticed.
After all, I got an awesome SteemIt party for my own birthday last year, and I figured this was the perfect time to pay that forward.
I don't think many of you have had the pleasure to know @pretty.dorky. After all, she hasn't been around that long. But in the short time she was active on SteemIt, she definitely made it worthwhile.
She and Jeff (a little toy) were so funny...
And on my birthday, she threw me a party, with Jeff as a DJ. It is something I will remember for the rest of my life.
Gosh, how I miss having her around...
Anyway, this was what I got to see when I opened my SteemIt account and visited her blog post: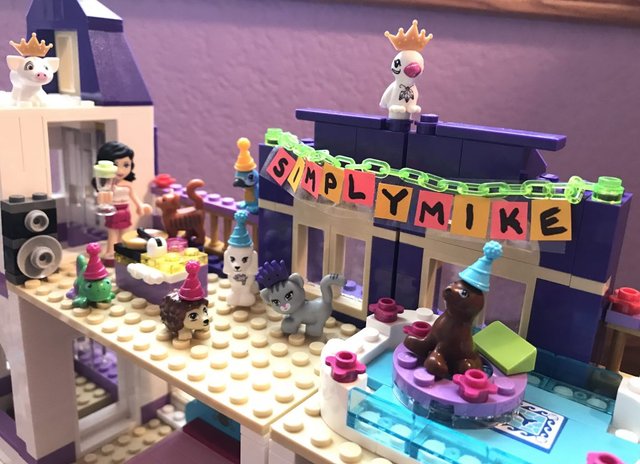 Click to enlarge
Isn't that just adorable?
It was such an awesome gesture, and a memory I truly cherish.
When @anouk.nox told me she would have her birthday today, this picture came to mind again, and I just knew I had to do something...

Birthday Cake
When I talked to her on Discord yesterday, I promised I would make sure she got a birthday cake today.
So I baked one last night, and left it on the kitchen table, to save it for today.
But then, something very unexpected happened... and now I don't have a single crumb left to offer her.
Fortunately, I caught some of the action on camera, so you can see for yourself what has happened in the video below.

GooglyEyes
I don't know how these awful GooglyEyes monsters got into my house, but the fact is that they ate
@anouk.nox
' entire birthday cake.
Fortunately, I had the chance to take some pictures before they disappeared again, so I will be able to identify them if I see them again. I can not let this go by without revenge...
I thought it might be useful to share the pictures, so you can keep an eye out for me. If you come across one of these, please let me know as soon as possible.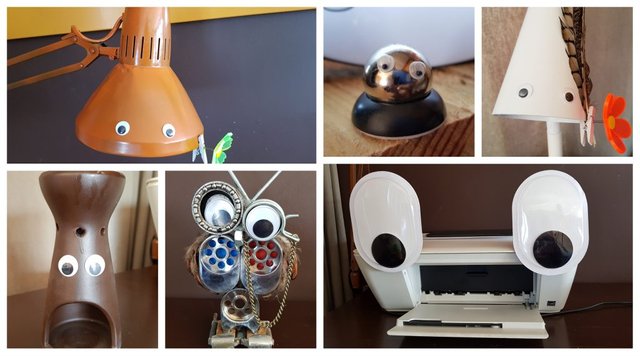 Click to enlarge

Please Help Me Out
Without my birthday cake, I don't have anything else to give her than my best wishes.
@anouk.nox
, happy b-day! I hope you will be enjoying your day.
Since there's nothing more I can say or do, it would be great if you could support me on this, and make her forget about the cake that I couldn't deliver.
Let us work together, so she can at least get a gift: a gift of kindness.
Let's make this birthday an unforgettable one for her, in the same way @pretty.dorky did for me.
I would really appreciate if you would leave your message to her in the comments section below - and I assume she will too.
Even without a birthday cake, I want to give her a little something 'as a gesture of sweetness on her day', as @pretty.dorky worded it.

The entire payout of this post will be her gift
so you know what to do if you want to contribute ... ;0)

A Little Shoutout
I know
@anouk.nox
has a lot of friends here, and I'm pretty sure they don't want to miss why I didn't live up to my promise, and will be prepared to go out and find those monsters that ate her birthday cake. I think for once, a little shoutout won't do any harm.
So get over here, @davemccoy, @beeyou, @cicisaja, @gillianpearce, @palikari123, @johndoer123, @bashadow, @hetty-rowan, @hossainbd, @heyimsnuffles, @doomsdaychassis, @shadown99, @faiyazmahmud, @pundito (long time no see, btw), @verhp11, @fullcoverbetting, @brittandjosie, @jackjohanneshemp, @sanderjansenart, @karinxxl and of course everyone I missed to mention, and let's give @anouk.nox a birthday to remember!
Graphic created with The Logo Creator Software
Subscribe Ro RSS Feed | Subscribe To Newsletter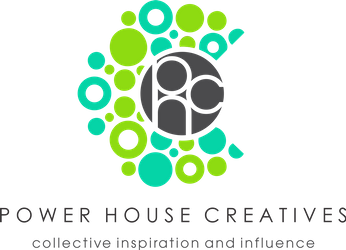 ---
This post was published on MySteemWorld.com and cross-posted to SteemIt using the SteemPress WP plugin.
---