Your Favorite Hand Tool - Contest #4 - Results
6 SBD in Prizes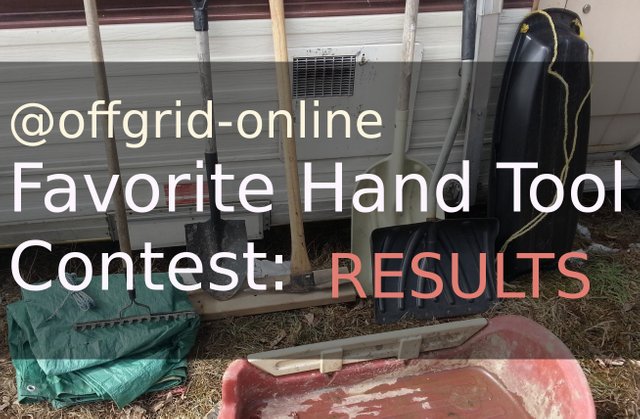 We were Looking for Your Favorite Hand Tool or Combination:
Whether at the home or homestead, the yard, garden, or woods, is there a hand tool or set of hand tools of yours that makes the task much easier ?
There was a great response to the Favorite Hand Tool Contest. Thank you to all who entered and shared their favorite hand tools, how they used them, and the reasons why they make work easier.
There were 5 Prize Winning Authors:
2 SBD Prize Awarded to @nickhans
1 SBD Prize Awarded to @juozas
Contest Winning Posts:
"Farmer and musician living in Taos, New Mexico"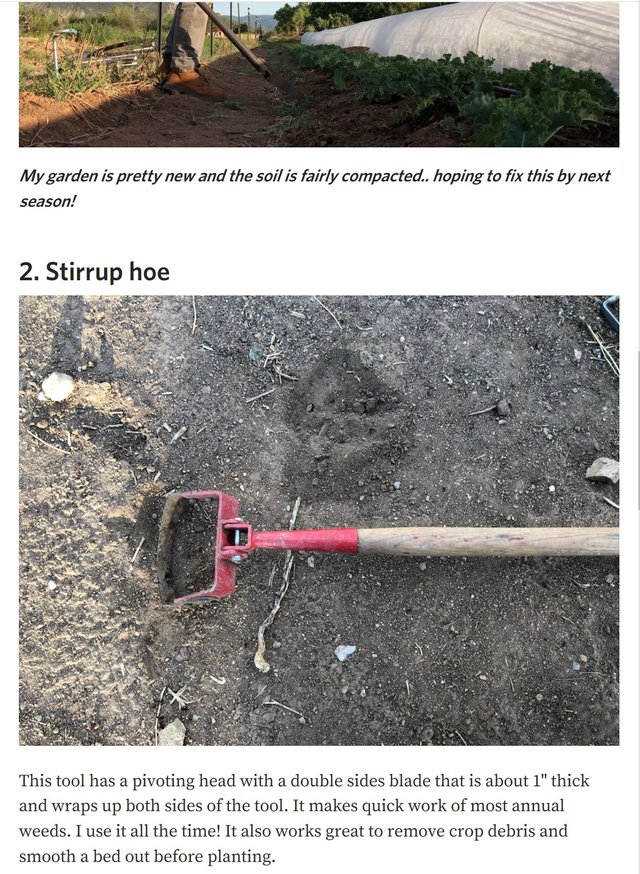 Post Link
---
---
---
"Center for Earth Connection: a place to remember sacred connection through permaculture, homesteading, herbalism, & natural building | Curators @the-hearth"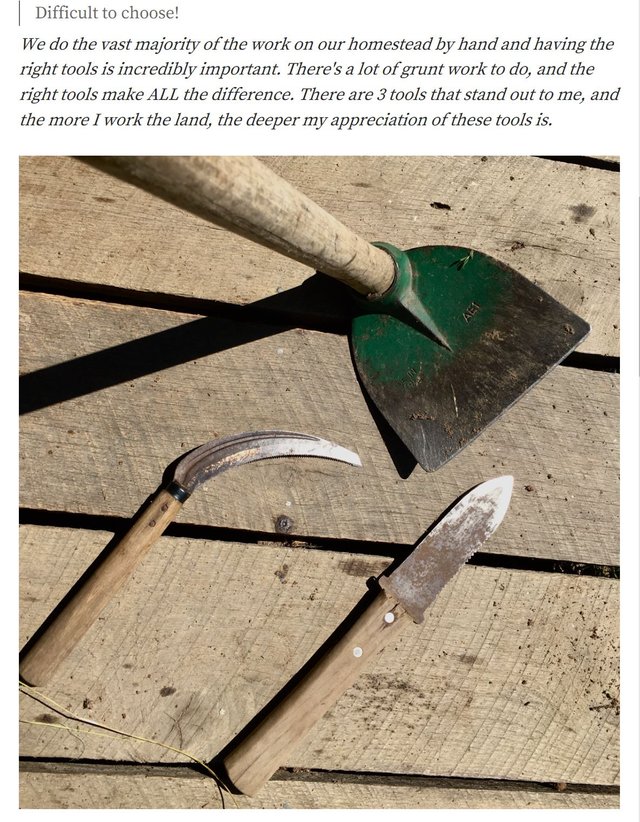 Post Link
---
---
---
"I am a homestead farmer in Western Mass. We raise most of our own food using organic and sustainable practices."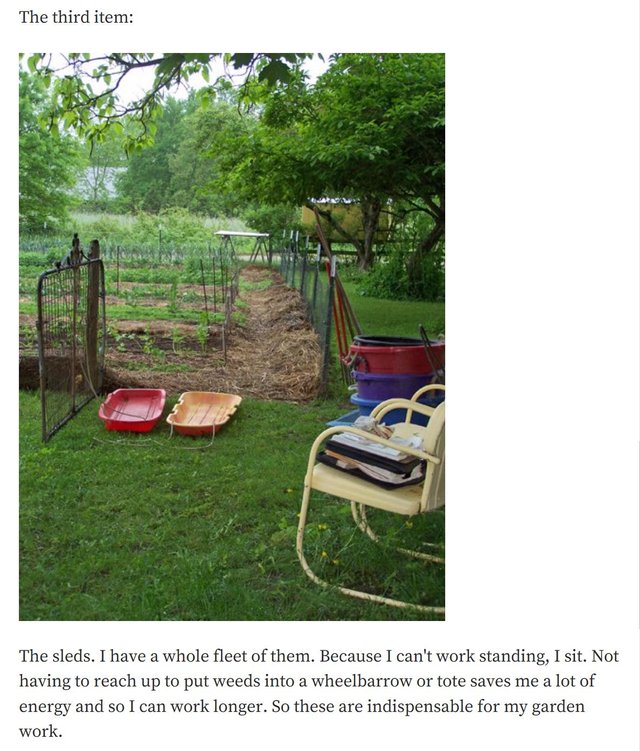 Post Link
---
---
---
"[A plant based whole food vegan who is into health, food, and organic gardening. Slowly converting our 2 acre property into permaculture food forest ]"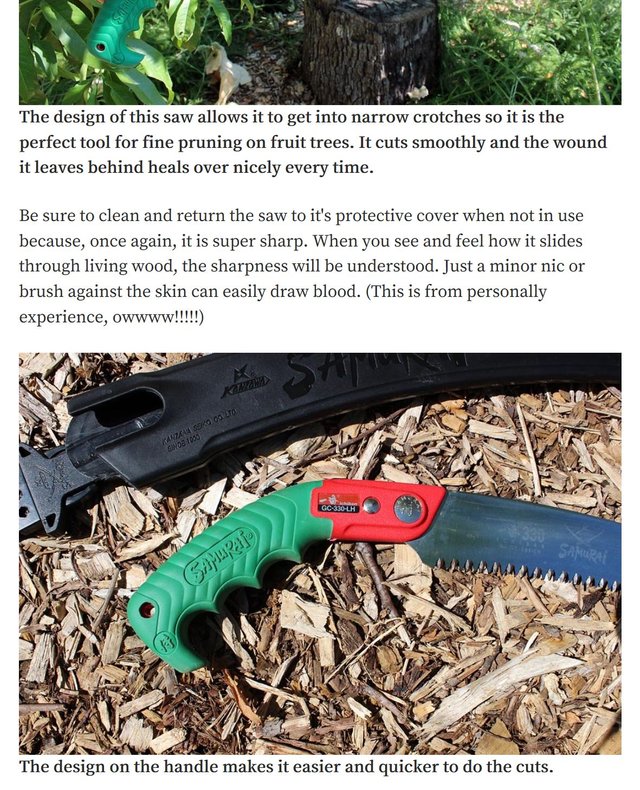 Post Link
---
---
---
"The Alliance said they were gonna waltz through Serenity Valley, and we choked 'em with those words. We've done the impossible, and that makes us mighty."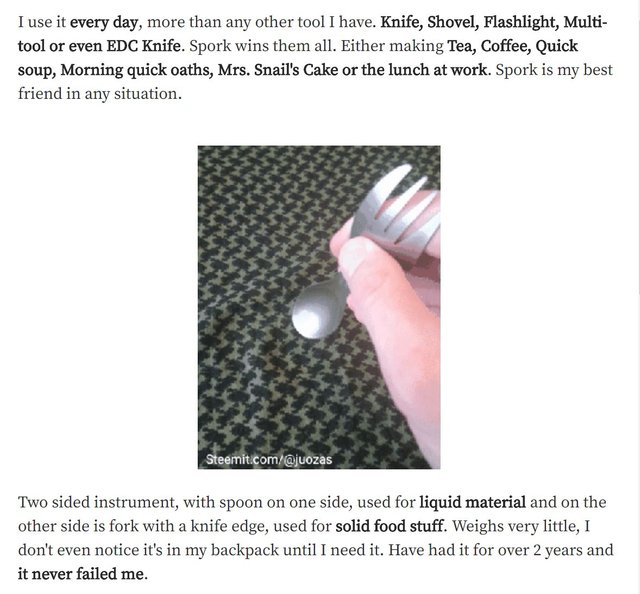 Post Link
---
---
---
Off-Grid Content PAL Discord Broadcast Shows:
Other Groups and/or Curations:
Monday Outdoor Adventure Curation
Thursday Offgrid and Outdoor Living Curation
Contest Results and Information
Submit offgrid contest post links for upvotes
Access the catalog of offgrid information steemit posts from group members
Chat with other members and ask questions about living offgrid and outdoor activities