Titanium Spork 🍴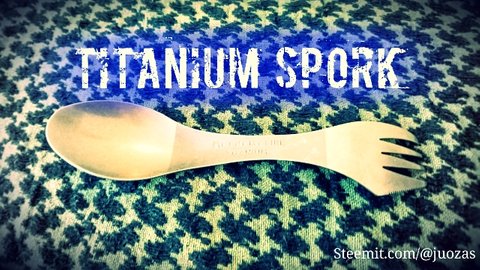 This is my Spork
There are many like it
But this one is Mine
My Spork is my best friend
It is my life
I must master it
As I must master my Life
My spork without me is useless
Without my spork I am useless



---
This is my Entry for: @offgrid-online Contest #4
I was thinking long and hard, what Is my Favorite Hand Tool and probe came back from my brain and declared results: Spork.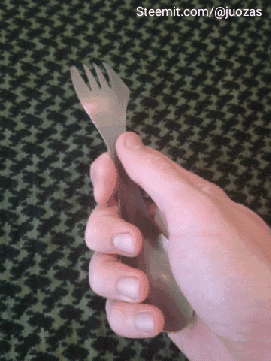 I use it every day, more than any other tool I have. Knife, Shovel, Flashlight, Multi-tool or even EDC Knife. Spork wins them all. Either making Tea, Coffee, Quick soup, Morning quick oaths, Mrs. Snail's Cake or the lunch at work. Spork is my best friend in any situation.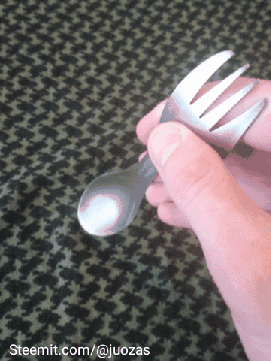 Two sided instrument, with spoon on one side, used for liquid material and on the other side is fork with a knife edge, used for solid food stuff. Weighs very little, I don't even notice it's in my backpack until I need it. Have had it for over 2 years and it never failed me.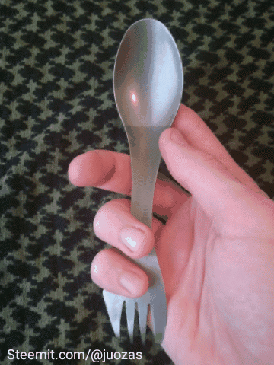 And not only it serves me Every Day, but also it goes with me Camping, Hiking, Hitchiking, Fishing, Traveling and every other occasion when I am not at home.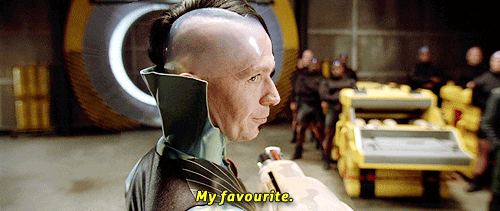 This is my tried and true hand tool.
Feel free to join our #SnailClan Discord group: https://discord.gg/hwm9gPw