FutureDiary : 14 January 2030 – PrimeSuspect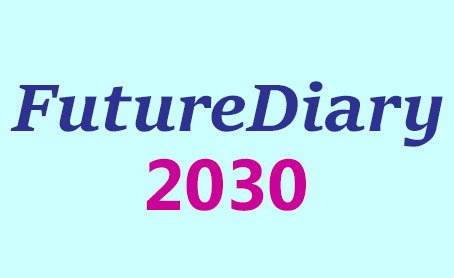 That was a bit weird, or maybe just a coincidence.
Just as I do every morning when I get up the first thing I do is check my messages. Old habits die hard. There might be something important - a mail from one of the girls, or maybe a new job offer.
I scanned the various messaging platforms - Discord, Slack, Skype, PrimeChat - nothing of interest. Then I logged into my webmail.
There were a couple of Google Alerts, a newsletter from the local community hall, an Amazon special offer, and a notification that I had received a message from RebelRebel75 on the New Planet Army forum.
That last one caught my eye. I didn't expect to get a reply, at least so quickly.
I clicked on the link...
"This site could not be reached". I refreshed but nothing. I tried the BBC to check the connection.
My internet was down.
It does that every so often. It is usually back in a few minutes so I went to get a make a cup of tea.
I was just filling the kettle when I heard a ping on my phone. It was a message from Dannie asking if I was still okay for transferring the money today. He's keen.
That reminded me about Frank. But I couldn't remember if Danny said he was going to call or just pop round today to see about the tree planting work.
Valentina was up already up and about but I thought I'd better get showered and dressed just in case Frank turned up early.
It was 9.30am and the internet connection still hadn't come back so I called up PrimeNet support. Luckily I still had PremiumPrime so I didn't have to hang on the phone for an hour.
They tried the usual routine of saying it must be my computer, had I restarted the PC and the router, was my firewall up to date etc etc. I gave the usual answer that we have three computers here, that are all doing the same, I tried direct connection to the router as well as wifi, and I spent 25 years in the internet business so I do know what I am talking about.
Eventually they accepted that it was a problem at their end.
They said they would call me later to let me know when I was back online. As part of the Premium package they also offered to log on to my computer remotely to check everything was configured correctly.
I politely refused their kind offer.
---
The net being off wasn't a big deal as long as it came back on in time for me to do the money transfer today.
Hopefully the connection would be working again by the time we had returned from the clinic. Valentina had a follow-up appointment at 11.15am to remove the stitches in her arm and to check all was well after the bump on her head.
We used up five of our Care Credits to get a guaranteed time appointment. It was worth it rather than sitting in the waiting room for three hours hoping your number would come up.
All was good thankfully. The robbery had shaken Valentina up a fair bit but luckily no lasting damage, physically at least.
I'm not sure I'm going to let it go so easily though. Amy hasn't managed to put me in touch with her video expert friend yet but she said she should be able to sort it by the weekend.
Valentina wanted to check out the new cafe on the High Street after the appointment. They have a small gallery attached where they put on exhibitions from local artists and crafts people. She's wants to get to know the owner in see if there's a chance to show some of her work.
Unfortunately the owner was not there today, but the lunch was good enough to go again.
We stopped off to get some corn for the chickens on the way back. Danny was delivering there by chance. He had a parcel for us.
It was the StabSkins. They look good. I've just got to persuade everyone to wear them now.
The internet connection was back on when we got back home.
Luckily PrimeNet support didn't bother to call. They must have got offended when I didn't want them to do the remote checkup on my PC.
I think am going to swap to Elon Musk's Starlink net service. It is supposed to be a lot faster than PrimeNet where we live, and I got a mailshot the other day offering 10% of any Tesla service work for a year if you sign up to Starlink before the end of January. That would cover the FAU7 upgrade on the Cybertruck I reckon.
And PrimeMail is not very reliable either.
When I logged in to the mail again I couldn't find that notification link from RebelRebel75. I'll try contacting him, or her, later this evening.
I've got to go now though. We got a message from Anne. She is going to try a link again this afternoon at 4pm.
I've just got time to get the money transfer sorted before she calls.
Catch you tomorrow.
---
If you have missed the previous diary entries, you can catch up...
FutureDiary : 13 January 2030 – Rebel Rebel, how could they know?
FutureDiary : 12 January 2030 - Custard Tarts, Golf Guides & World Collapse
FutureDiary : 11 January 2030 - Where did all the groceries go?
FutureDiary : 10 January 2030 - Storms, floods & electric dreams
FutureDiary : 09 January 2030 - Trees, Australians & Lentils
FutureDiary : 08 January 2030 - Guns, Trump and PolliDrones
FutureDiary : 07 January 2030 - Valentina robbed at knifepoint
FutureDiary : 06 January 2030 - A panic in Cardiff
FutureDiary : 05 January 2030 - Acting President sworn in, NATO's Over, and the Solar Dragon comes to life
FutureDiary : 04 January 2030 - US President in hospital, Vice President on standby
FutureDiary : 03 January 2030 - Excellent news from Anne in China
FutureDiary : 02 January 2030 - That was quick, that was crap and we sprung a leak
FutureDiary : 01 January 2030 - It's 2030 and we are still here...
---
[graphic by @pennsif]