FutureDiary : 07 January 2030 - Valentina robbed at knifepoint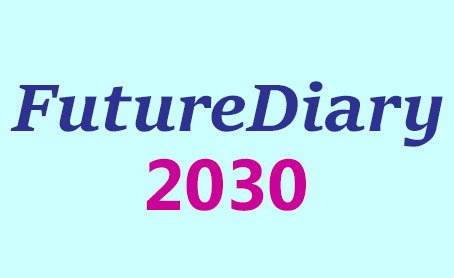 We're in the Nevill Hall Hospital in Abergavenny. Valentina is being kept in overnight for observation.
She was mugged in a public toilet on the way back from Cardiff.
The woman threatened her with a knife and grabbed her handbag. Vallie tried to hold on to the bag and got slashed across her arm. And in the tussle she slipped over, hit her head on the sink and was knocked out.
I was waiting in the car listening to some jazz on Radio 3.
We shouldn't have stopped there, it's a dodgy place at night and both the street lights were out of action. But Vallie was desparate.
McDonalds near Abergavenny is our normal 'comfort break' but their door was broken so they were only doing drive-thru and so we couldn't use the toilet.
The cuts on her arm only needed a few stitches, but now they've taken Vallie for some more tests and scans as she still seems a bit dazed and confused.
These seats in the waiting room really aren't doing my back any good. I'm not leaving Valentina here but I hope I can find somewhere a bit more comfortable for the night.
I've called Izzy to let her know what's happened.
She's really upset and thinks its her fault.
The fault lies squarely with the scumbags who robbed Valentina.
I saw them. Their bike was parked in front of me.
I saw the woman come out of the toilet a few minutes after Vallie went in.
She got on the back of the motorbike and they rode off.
I didn't pay much attention, but I did notice that the woman was walking with a bit of a limp.
It wasn't for at least another 5 minutes or so that I started wondering why Valentina was taking so long.
No one else was around so I went in the Ladies and found Valentina.
I've given a statement to the police but there wasn't much to go on. They are coming back tomorrow to speak to Valentina.
As there was physical injury involved I think the police are going to actually investigate it.
There is a chance we got their number plate on the Cybertruck's cameras as we pulled up to the toilets.
I'm hoping they can catch the bastards.
I just called Dan to ask if he could check on the chickens. He offered to lend me his shotgun. I think he was joking.
Izzy's messaged Amy and Anne to give them an update.
Amy said she would fly back early , but I told her to finish the job in Spain first. That is too important to miss.
I haven't heard back from Anne yet.
---
At least Pati was released on bail this afternoon. So that is one thing sorted sort of.
It turned out it wasn't the Chinese Ambassador that Pati threw the paint bomb at but rather the Minister Counsellor for Cultural Affairs so I guess that wasn't quite so bad.
But bail was set at £50,000. I'm no legal expert but that seems extremely high for this.
Luckily some mysterious benefactor put up the bail to get Pati out.
There seems to be more to this but Izzy hasn't got any further details from Pati yet.
Izzy is a grown woman so we can't tell her what to do or who to hang out with. Not that she would have taken any notice even she was younger.
I'm not sure about Pati. They seem happy together, but parent's instincts and all that...
---
I've been catching up with my emails while I've been waiting here.
Guess what I found in my spam folder...
A special offer from ThePreppingShop for the new StabSkins. They are supposed to be good. Standard issue in a lot of frontline jobs these days. Danny was provided with one for when he's delivering around Carmarthen and Llanelli.
I thought you only needed that sort of protection in the cities. I never dreamed you would need it in the Welsh countryside.
"15% off if you buy 3 or more. Offer ends at midnight".
It 11.49pm. I ordered five.
Goodnight. Sleep tight. May your dreams be peaceful.
---
---
If you have missed the previous diary entries, you can catch up...
---
---
[ graphics by @pennsif]