FutureDiary : 09 January 2030 - Trees, Australians & Lentils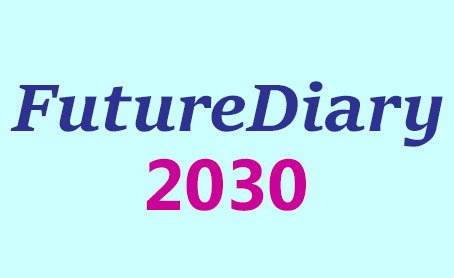 Today was a little calmer. Valentina is taking it easy and life is moving on.
We've not heard anything from the police about the attack. I gave them the video from the car - but made sure I kept a copy before I handed it over.
If I don't hear from them soon I think I'll start my own investigations.
I don't really want to get Amy involved but I am sure she'll know someone who can do clever tricks on the video to pick up the number plate of the bike. I've only got basic software and I couldn't get anything.
---
We got the paperwork finalised with our solicitors to buy the land from Danny and Ronnie. If I can get the money all sorted by Monday we should be able to complete the sale by the end of next week.
That will give us a month to get the trees planted and the fences fixed before the registration deadline.
If we get the trees in the ground by 15 February then they will qualify for this year's Flight Credit allocations. We don't want to miss the deadline as the credits are being reduced by 10% next year.
We used WMG Forestry Services in Carmarthen for the last lot of planting but their guys made a total mess of it. They used the wrong guards and they didn't randomise the planting as they were supposed to. When Ash Dieback hit again we ended up with a whole dead block that we had to replant.
Danny reckons that Australian farmer that took over old Dai's farm on the other side of the valley might be up for doing the work. Since Frank and his family came here last year on the resettlement scheme he's been trying to find a job to get some extra money til he can get the farm back up and running properly.
I've heard it's been pretty tough for the farmers who came over on the scheme. They got next to nothing for their land back home, and it's taking them some time to get used to the different farming here.
And some of the local farmers here have not been the most welcoming let's say. They really didn't like the 0% mortgages and the equipment setup grants the Australians got. Unfair competition they reckon.
Danny said he's delivering up that way most days so he is going to drop by and ask Frank if he and his sons would be interested in the job.
---
Izzy called this afternoon. Pati is going to court on 11 February.
Apparently her protest was because her older brother is being held in one of the internment camps the Chinese have for Uyghurs. None of us knew Pati was a Uyghur.
I don't agree with the method but I can see why Pati did it now.
The whole Uyghur issue in China was big news about ten years ago. Then it dropped off the radar. There was quite an international outcry about it. I assumed China had stopped these 're-education' programs. There had been nothing in the news about this for years.
We didn't really know what to say to Izzy. Of course we want to support her and Pati, but with Anne working in China this could get a bit awkward.
---
I'm doing most of the work around the house until Valentina is fully recovered.
I made us some soup for lunch with all the ingredients coming from our garden. Even the chickpeas and lentils.
We've been growing them for three years now. The warmer summers are giving us a better crop each year. Maybe it will even be hot enough for bananas soon!
We had the soup for supper as well. I baked some bread this afternoon to go with it. I hadn't done that for ages but Valentina prefers it to the shop stuff so it was a bit of a treat.
While we were eating Valentina mentioned that she had seen seen some lights down at our lake again.
It might be a couple of guys from the village that we let fish there. But they usually call when they are going to do night fishing.
I'll go down to the lake tomorrow and see if I can see anything there.
Now I'm off to bed. It's pretty stormy tonight and I've seen online that lightning is heading our way so I need to shut down everything before we get zapped.
Sleep well and dream of lentils.
---
[graphic by @pennsif]