FutureDiary : 06 January 2030 - A panic in Cardiff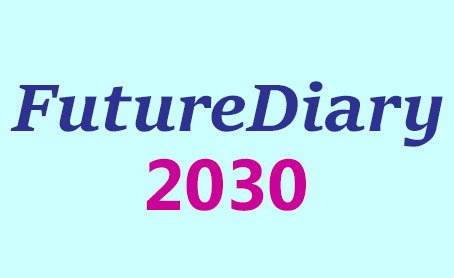 This is going to be a short one.
We had to rush to Cardiff today - I missed the end of Elsie's birthday party.
Izzy called Valentina all in a panic about four this afternoon. Her partner had been arrested and she didn't know what to do.
Valentina messaged me just as we were bringing out the cake for Elsie.
I had to make my excuses and dash home to pick up Vallie.
The heavy rain had caused a landslip on the A470 going over the Brecon Beacons so we had to take a detour and we didn't get to Cardiff until nearly 10 o'clock.
Izzy was in a right state.
The 'incident' took place at the opening of the new exhibition Izzy was helping with at the National Museum.
The exhibition is being sponsored by a big Chinese tech company, Xiaommi I think it is.
A couple of their top people were at the launch as well as the Chinese Ambassador.
Because of the PhD she's doing Izzy's partner Pati was on the guest list.
Somehow she managed to get close enough to throw a red paint bomb at the Ambassador.
Luckily Izzy wasn't anywhere near when it happened but she was still questioned by the police.
She assured us she had no idea Pati was planning anything.
Izzy has only recently started this job and she is really happy with it so I am sure she wouldn't do anything to risk it.
She has only been with Pati for about three months so doesn't know that much about her background or her family. Pati had only told her that her parents live in the Netherlands, but she hasn't been in touch with them for several years as they disagree with her lifestyle.
We have only met Pati for a few minutes in passing. She was rushing out to a meeting as we arrived to see Izzy a few weeks ago.
She seemed pleasant enough, spoke more or less perfect English and definitely didn't strike us a radical activist type.
I believe she is from Kazakhstan or somewhere in that region.
We'll find out more tomorrow.
It was too late to get back home tonight and Izzy's still pretty worked up about it all.
Luckily she's got a spare room as the sofa didn't look very comfortable for two of us.
And she's lent me her laptop to write this.
The party was great by the way. It was a pity I missed the end but it was all being recorded.
There was a news crew there as well. We'd managed to get the other five local centurions along to the party.
Elsie felt quite young amongst them. The oldest Martha is 110 and still going strong.
I don't think I'm going to make it to a hundred for sure.
I need to sleep more!
I'm not looking forward to tomorrow. I don't like police stations.
Good night all.
---
---
If you have missed the previous diary entries, you can catch up...
---
---
[ graphics by @pennsif]