Society: "Be yourself." Society: "No, not like that"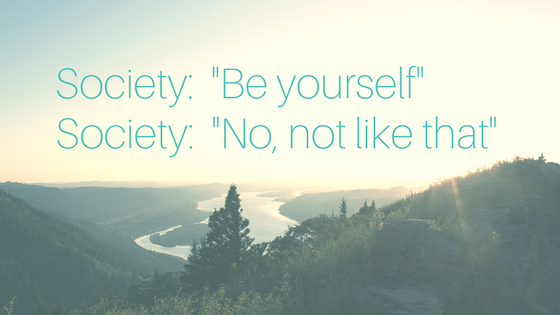 Be Yourself.
Over the past few years, hearing "be yourself" has really been a popular thing. As much as we hear it, there is still a lot of fear around it. We know deep down, that even though it's encouraged, we'll still be judged.
Society doesn't want to judge, but many feel "not good enough," themselves. The people that are out paving the way, doing things different and showing up as their authentic selfs, become a bit of a threat and possibly creating some jealousy.
They know that fear, just like the ones that have stepped out of their comfort zones and started become more their authentic selves and chasing dreams. The rest of society is aware of the risk that comes along with it. It's just too scary for them, so they attack those that have chosen to face those fears of judgment and do it anyway.
It's like there's unspoken rules of society.
Bowing to the rules of the right and wrongs on society, or you will be judged.
We look to society for approval and permission
We use it as a measurement to our own self worth.
NOTHING will ever be good enough for the society we live in.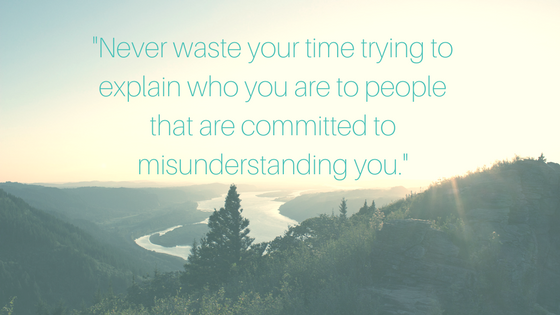 Can we create a new society?
Honouring and having compassion for each other and respecting others opinions, cultures, choices and beliefs.
To actually be fully and truly our authentic selves.
It would be more interesting. Not all striving for the same things.
This thing we've got going on now, trying to fit into predetermined boxes of what's "right". Where everyone is influenced to be the same and do the same.
Fuck society.
Boycott the "unspoken rules."
Now, more than ever before, we need to step out of the comfort zone we have created.
We need to see the fears for what they are. Merely, just playing it safe and staying small so we aren't noticed.
We need to make others feel good about themselves, so they too, can step out of their own comfort zones.
We need to wake up and start seeing different perspectives.
We couldn't please society if we tried.
As painful as it is sometimes, we turn to it like some kind of security blanket. We turn to it for answers, permission and acceptance. But it always compromises the truth.
It feels safe, so we can't stop. We are addictive to safe, secure and knowing for sure.
If we could practice that one thing of, not knowing, not being for sure, willing to feel uncertain and unsafe, just for a small amount of time, just to see what that feels like, to get use to what that feels like little by little.
Meanwhile, strengthening our own intuition to guide us.
If we want to stop being slaves to society, we need to stop playing by those rules (even as safe as they feel sometimes) We need to be brave, bold and curious. Taking chances on ourselves.
We are 100% responsible for our own lives, nobody else can do this for us. Here, is where we'll feel the most alone, but when we start to meet each other on the other side, once we've become free of the influence of society, a new society will be born. At the end of the day, we have the choice.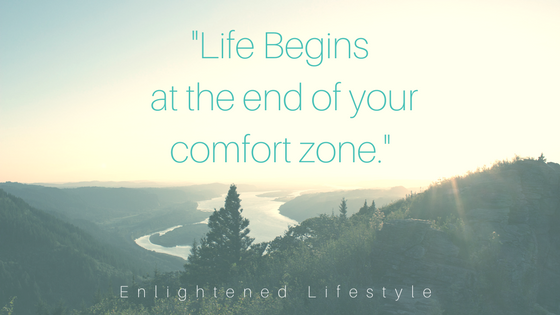 Many will stay, but I personally, want to go.
I feel the trapped feeling, I feel the uncomfortable feeling when I step outside of the norms. But my soul has spoken up and longs for more. I have a deep down knowing that I am more. The essence of who I am knows I am free.
I know how I want to feel in all areas of my life. And when I match that to what society approves of, it's not a good fit.
I know it will be challenging, It already has been. I have all ready taken some of my fears and set them aside, "just to see" to test the waters, and it feels free.
As much as it feels I am doing it, oh so subtle, it's warming me up and it is becomingly new "normal". Fears are fading more and more. My deep down feeling of true freedom is strengthening.
I want others to take that journey with me. I want to inspire and empower others to create this change in their own lives. To remember who they really are.
I believe this platform is the perfect place for us to practice that rebellious act of boycotting societies rules.
I feel more free to write here, without the "what will people think" question in the back of my mind, like I would, with the traditional social media platforms. Compromising the message to fit the minds of the majority.
I have 2 boys, ages 12 and 8. I have witnessed the impact society has had on them already. The school systems and the act of fitting in. It makes me sad, I am committed to always support them and tell them often they are perfect just the way they are but society is powerful, more than I, myself can take on. I can only hope that sometimes they listen and that later on, they may know too, deep down, they are enough, and they don't need to play by those rules.
My husband and I both are trying to set an example of the opposite of what we have been taught. "go to school, follow the rules, get good grades, go to university, get a "good job", get married, buy a house, have a family = happiness)
We both are entrepreneurs. I want my sons to know they can create their own work, and it can be meaningful work that they love. That they don't need to go to university for the mere sake of going to university, but to go for the interest of learning what they think they want to learn at the that time.
To do it for themselves, not for society, or what I think. I see their power, their creative little soles that are so bright and good-hearted. I can only guide them and hope that within the next decade things will start to change.
I need to continue to set a good example.
My message here today is, be yourself, there are no limitations. Do your thing, even if it feels scary. Be who you really are. Listen to your gut more often. Test the waters of the unknown. Society will always be there with resistance, but we can practise seeing beyond it, when we decide, once and for all, "those rules aren't for me" more freedom will be born.
Other blogs you may enjoy:
7 Mindset shits that changed my life.
Feeling your way through life.
The hunt for happiness
Motivation vs Inspiration
The struggle is real, or is it?