Mug Meals - Chorizo and Spinach Fritatta
A little intro to another new series
A few weeks ago one of my friends posted on FB about a mug meals recipe book that was available for free (Gemma's mug meal: 30 bold recipes for real food fast). I'm never one to not grab a free ebook of recipes, and so I grabbed it.
We also decided to try recipes and talk about them with each other, though we've only done that once still. This is my commentary on the very first recipe in the book, a Chorizo and Spinach Fritatta.
Chorizo and Spinach Fritatta
Her image of it shows a reasonable spread of spinach on a nicely browned top, much like a fritatta should look.

all the ingredients, in 1 photo! helps when there are only 5 of them
To make it, you take 2 eggs, 2 tablespoons Milk, a handful of chopped spinach, 2 tablespoons of chopped and cooked chorizo, 1 tablespoon of grated cheese and whisk them all together in a mug.

Chorizo before cooking it needs to be quite an overloaded tablespoon for each of them. I may have also forgotten a tablespoon of chorizo in the first attempt

I really needed to chop the spinach more. And have a smaller handful maybe...
You then just microwave it for 1 minute 20 seconds - 1 minute 30 seconds.

This was the first attempt result. Note the lack of any sort of colour to the top
Adjustments I needed to make
The first adjustment I made was in the cooking time. She mentions her microwave is 1200W, and mine is only 800W, so I knew going in it would need longer. Turned out that I needed 2 minutes - 2 minutes 10 seconds.
The second adjustment I made was for my second attempt, where I whisked the ingredients in a bowl first, as even with my small whisk (it's not a mini whisk, which might work, but it's around 1 inch at it's widest point) it was really difficult to whisk nicely in the mug I chose.
Comments
As you can see above in my first attempt, it wasn't browned at all, even after 2m10s in the microwave, which did give it a little overcooked eggy taste and texture, especially at the top of the mug. It also had pulled way from the edge of the mug that wasn't suggested in the cookbook photo.

A spoonful with some chorizo and some spinach in. Should have been much easier to do this
I found that there was quite a layer of spinach that had floated to the top, and all the spinach was in the top couple of cm. The chorizo was much better spread, though it was mostly around half way down. The result of this was that the first few mouthfuls were too heavy on the spinach, and had some surprise chorizo occasionally. around halfway you get a heavy hit of chorizo spoonfuls, and then you ended up with plain egg.
In my second attempt I changed the cooking time and method from 1m30s which I then added 10s at a time up to 2m10s to just cooking straight for 2m. It was good to watch as it grew well above the top of the cup as the egg expanded while cooking, though it shrank back reasonably quickkly after removing. I chose to serve this out onto a plate to give a better view of the distribution, and discovered that with the single 2m microwave, it left a little of the bottom section slightly undercooked.

You can see the layering reasonably well here, especially the spinach
To tip out, I just ran a knife around the edge and tipped and was quite surprised at how cleanly it poured out, though it did try to break in half. I expect that the structural integrity of the heavy chorizo section led to a weak point. This one was much better cooked for the top 70%, and only the last 10% or less wasn't cooked enough for me to eat. If I were to do this again, I'd consider doing 30s blocks to cook it, and leave it in the mug to keep cooking after removing from the microwave, as I suspect that might have finished off that last little bit.
A final version, not in the microwave or a mug
I decided that I'd make a proper one to get a good amount of colour and a better spread of the ingredients. Using my small frypan, and some butter, I just poured the egg mixture in and then sprinkled with chorizo and spinach.

Almost ready for flipping, because I didn't have my phone with me to take an earlier photo
I left it to cook until it looked like it was mostly cooked through before I flipped it over to seal the top.

The first fritatta that had any kind of colour form on it. I suspect they cheated with a blowtorch for the ebook photo
I think just looking at the edge, and carefully using a spatula to see if it was browning worked pretty well to give a really nice colouring.

Plated up, browned side down to show the ingreadient distribution better
Now, this version took considerably longer to get from raw ingredients to plated up, but it was still well under 20 minutes. Possibly under 15 even. It was also unimaginably better. The crispy base giving another texture that was lacking, along with every bit having at least some spinach and chorizo made this clearly the best version. Not to say that the microwave mug version was terrible, it just wasn't good enough for the amount of time it saved.
Last 10 Recipe Posts
Chilli Con Carne
Porcupines
Chicken Noodle Soup
Tuna Pasta Bake
Chicken Sliders
Lamb, Brocolli and Capsicum Stirfry
Beef and Brocolli Stirfry
Gary's Lamb and Tomato Curry
Moroccan Tagine
Chicken Paella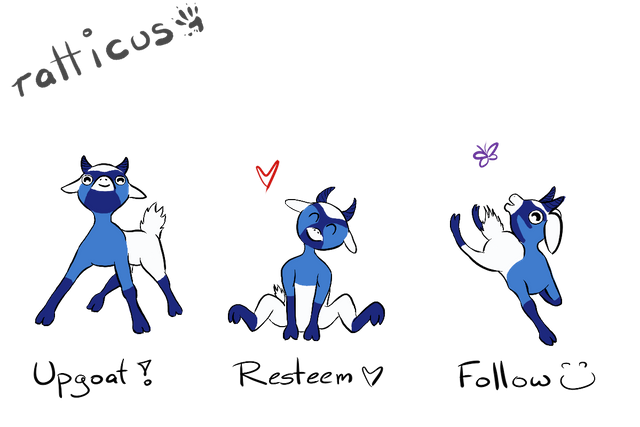 Upgoats made by the talented @ryivhnn