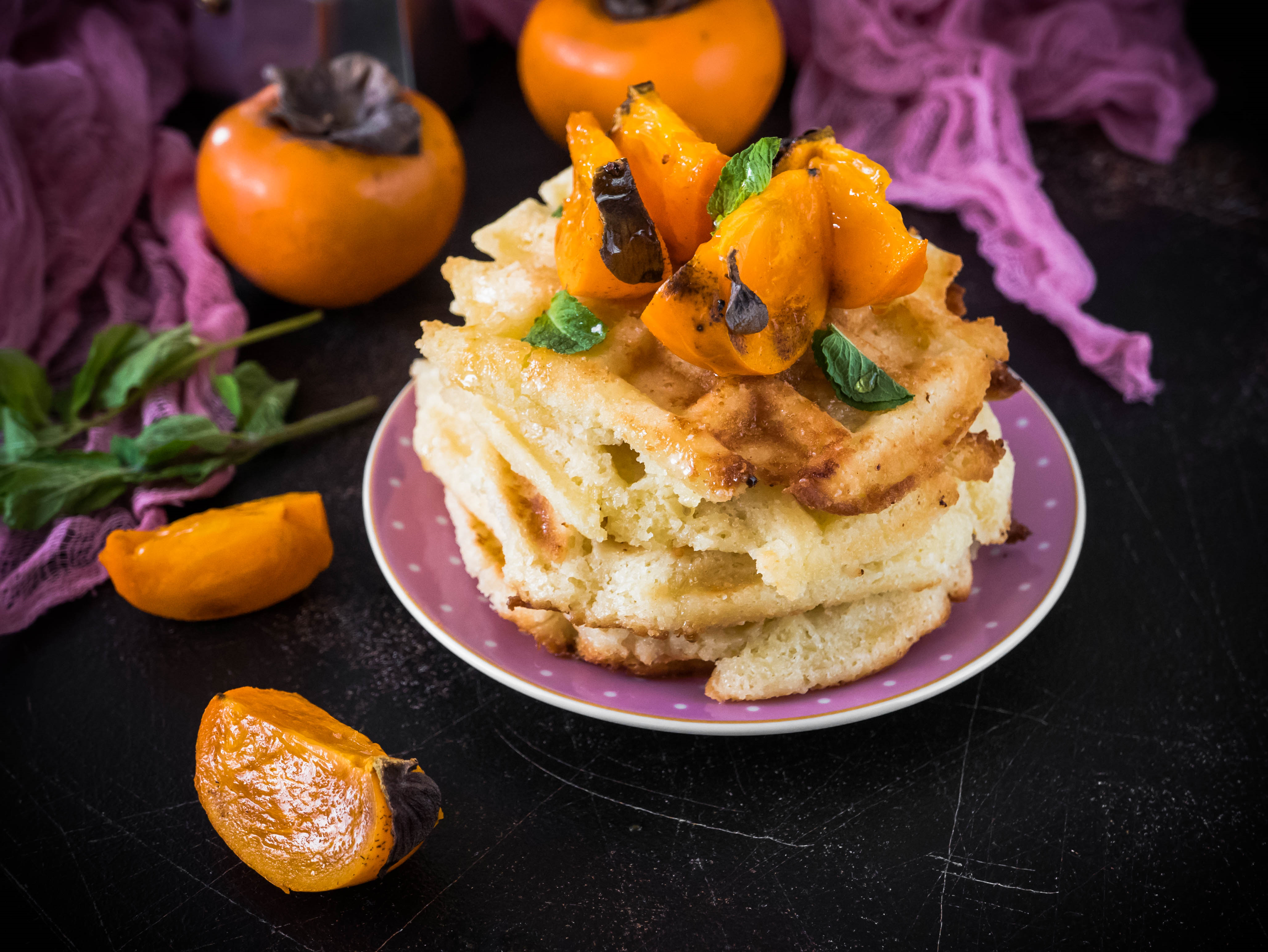 Have a nice day, my friends! Today I again decided to make delicious waffles for breakfast. I like to often prepare waffles for breakfast, because waffles are so delicious and the cooking itself does not take much time and it's just awesome! :)
This time, I decided to use a minimum of ingredients to bring waffles. In my composition was only oil, sugar, eggs and flour. All these ingredinety easy to find at home, because almost all the ingredients are always present in the refrigerator and in the locker of your table.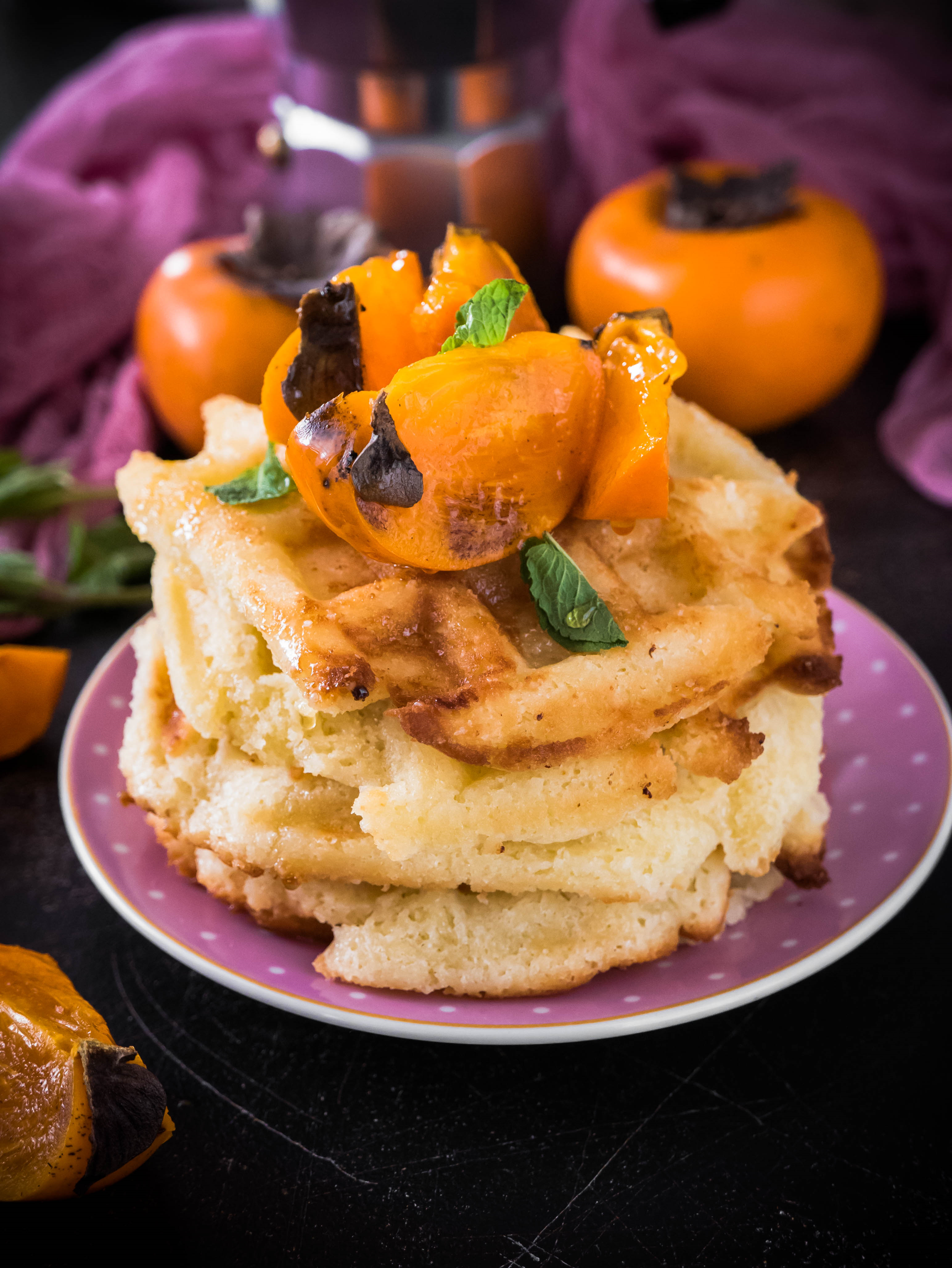 Waffles on this recipe really get very gentle and I like to water the wafers with honey from this they get very juicy.
Recently, we have a lot of persimmons in supermarkets, so my refrigerator contains a lot of this delicious fruit. I thought that it would be great to decorate the waffles with pieces of persimmons and water the waffles with honey ...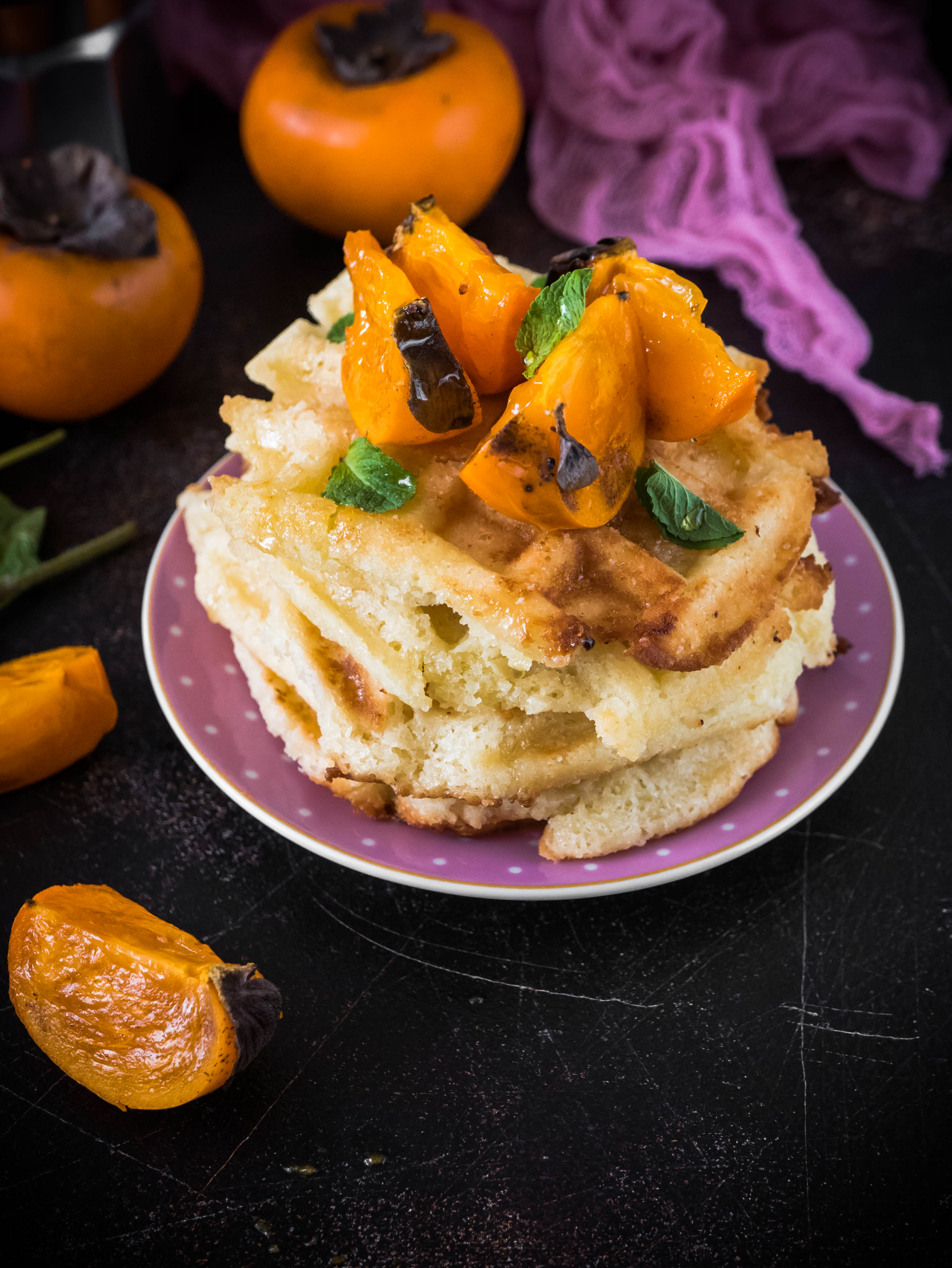 Enjoy the taste every day!
Ingredients:
Flour - 200 g
Butter - 200 g
Eggs - 4 pcs.
Sugar - 100 g
Persimmon-2 pcs.
Honey - to taste
Preparation:
1. Mix soft butter with sugar.
2. Add eggs gradually and mix again well.
3. Add flour and knead the dough.
4. Put the dough into the waffle oven and bake for about 10-15 minutes.
5. Decorate waffles with persimmons and pour honey
Bon appetit!
---
Also do not forget to see a selection of some of my recipes:
1. WAFFLES FOR BREAKFAST
2. ORANGE PIE
3. VANILLA PANCAKES WITH HONEY
4. PRETZELS IN SUGAR
5. CHOCOLATE COOKIES WITH BLUEBERRY JAM
And also you can see my passion for photography of food and plants:

1. BRIGHT PHYSALIS

2. BRIGHT GRAPEFRUIT AND MANDARIN

3. BRIGHT FLOWERS

4. COOKIES WITH VANILLA CREAM

5. PINK ROSES

And of course I also want to show you some of my recent photography of traveling to nature:

1. WINTER BEAUTY

2. WINTER FOREST

3. DRY FLOWERS

4. GOLDEN PLANTS

5. FROZEN FOREST

Enjoy excellent day, friends!
---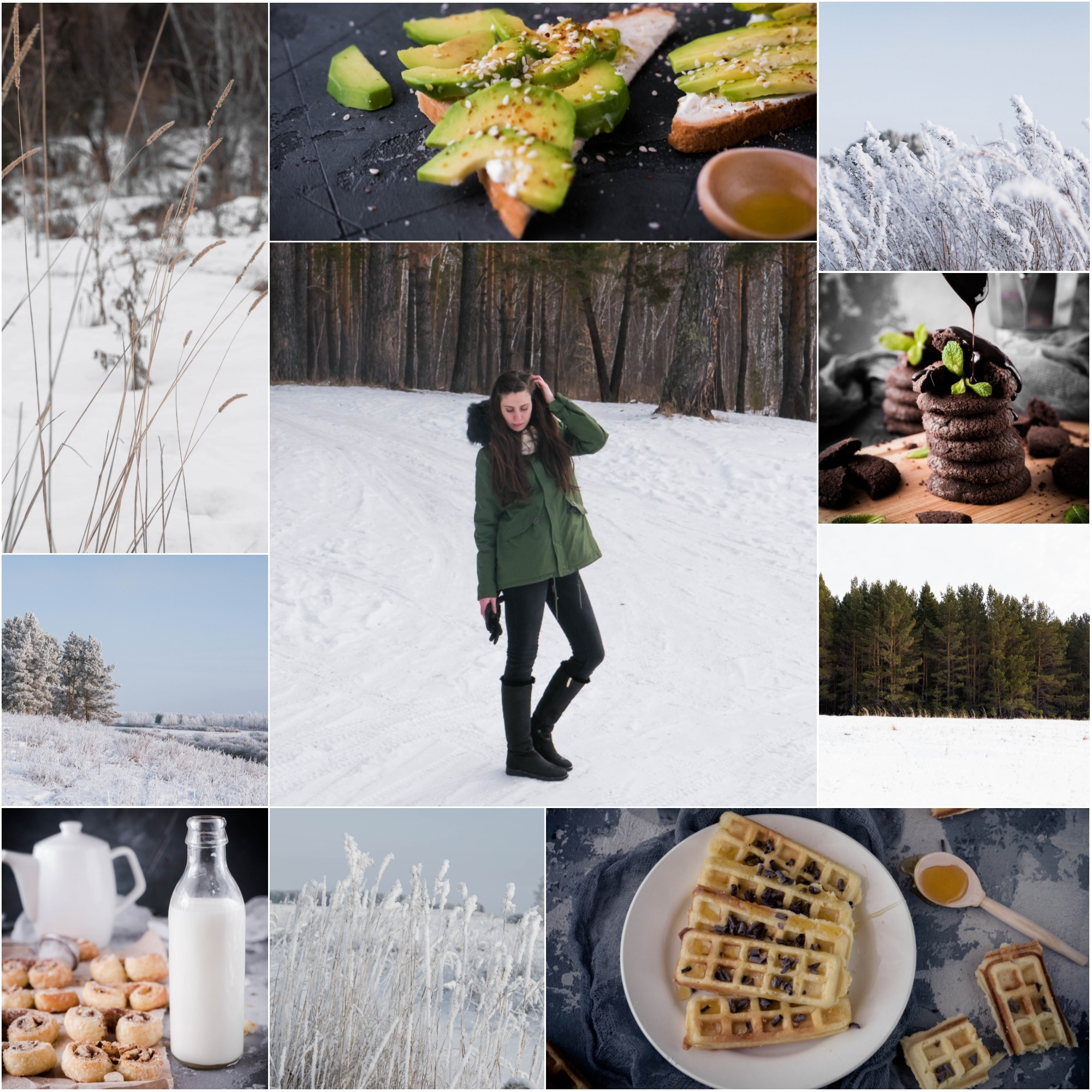 ---