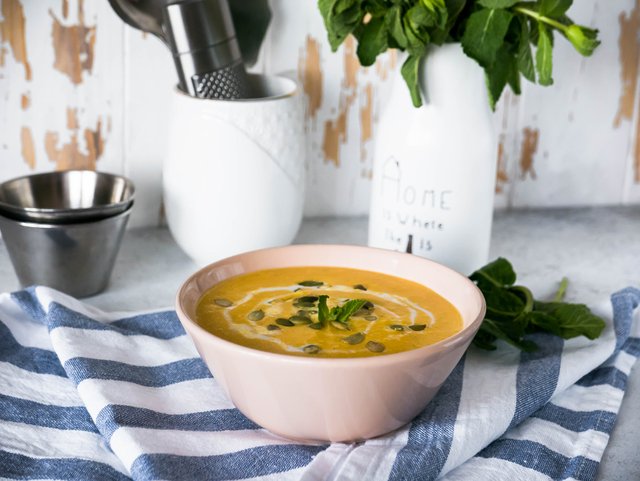 Today I had a great idea to make a delicious vegetable cream soup. The other day I bought a frozen pumpkin. I'm glad that I found a pumpkin in the supermarket, even though it was frozen.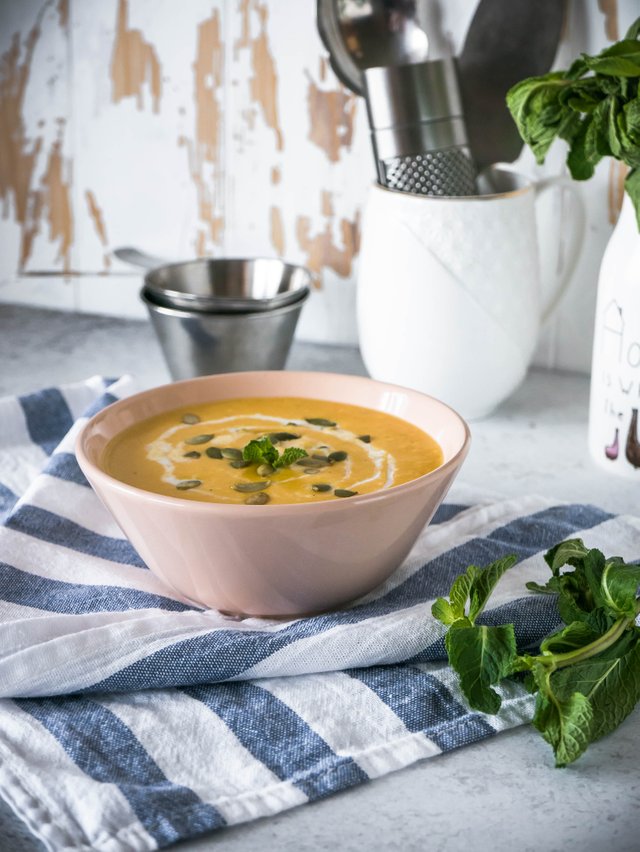 I really like pumpkin and in the pumpkin season I often use it in my recipes. I think soup is the main dish for dinner. After all, hot and delicious soup I think everyone loves, and even more so if the soup contains many useful ingredients for the body, it is twice more pleasant and tasty.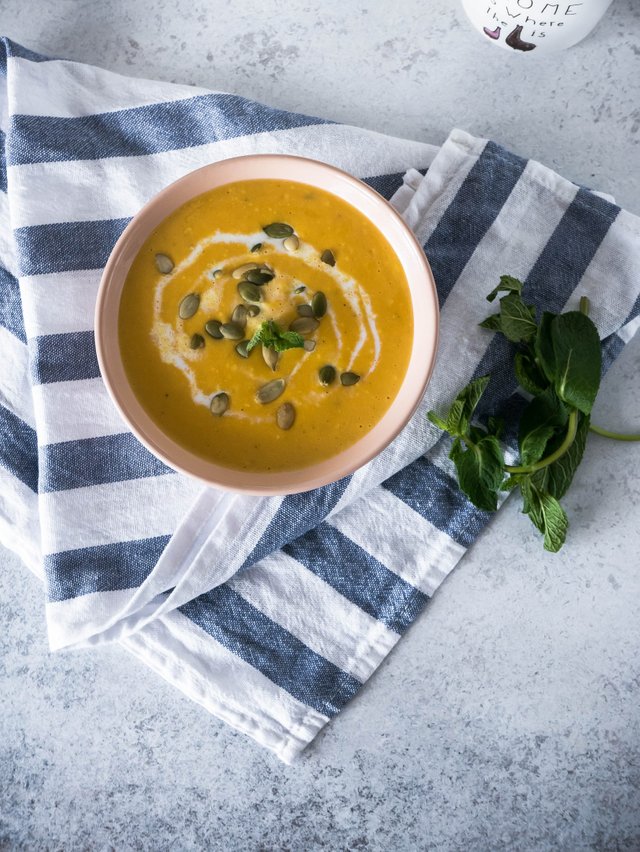 Today, for a soup cream, I used a frozen pumpkin, fresh potatoes, onions and cream. All these ingredients are very important for cream soup.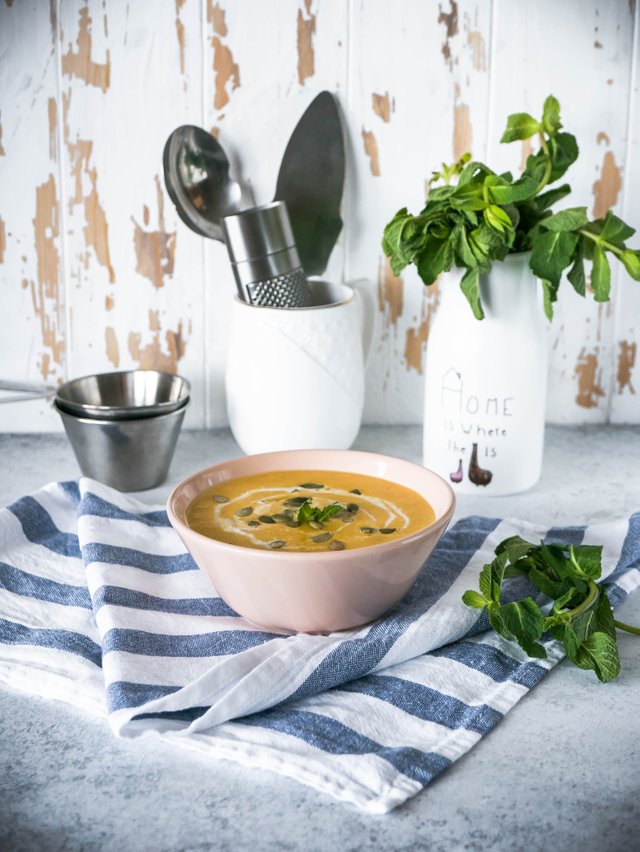 Cream soup is very tasty with a bright taste of pumpkin. Just look at how appetizing cream soup looks, that you want to immediately eat everything without a trace :).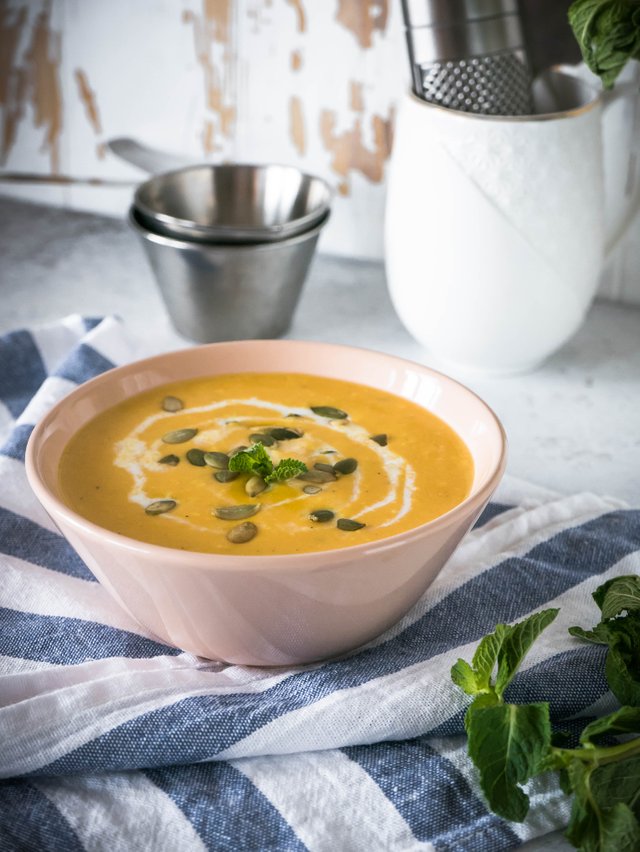 I also added pumpkin seeds and a little more cream to the cream soup.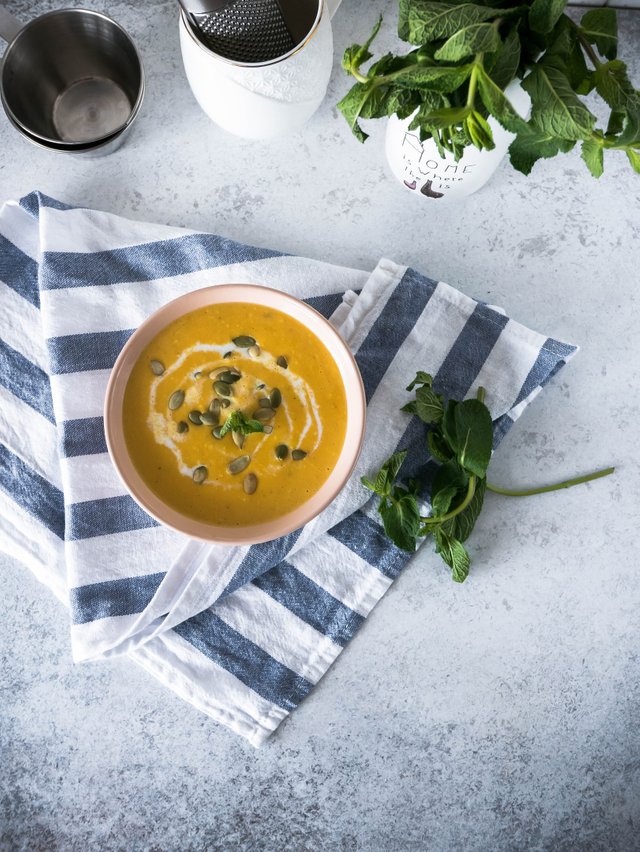 I hope you will be happy with my new recipe, because the preparation of cream soup is very simple, but the result is amazing!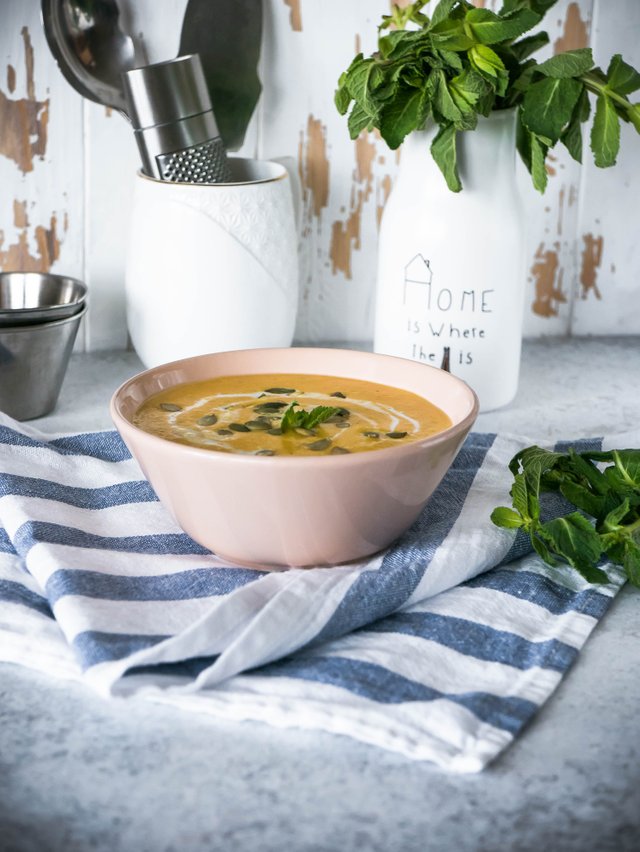 Enjoy the taste every day!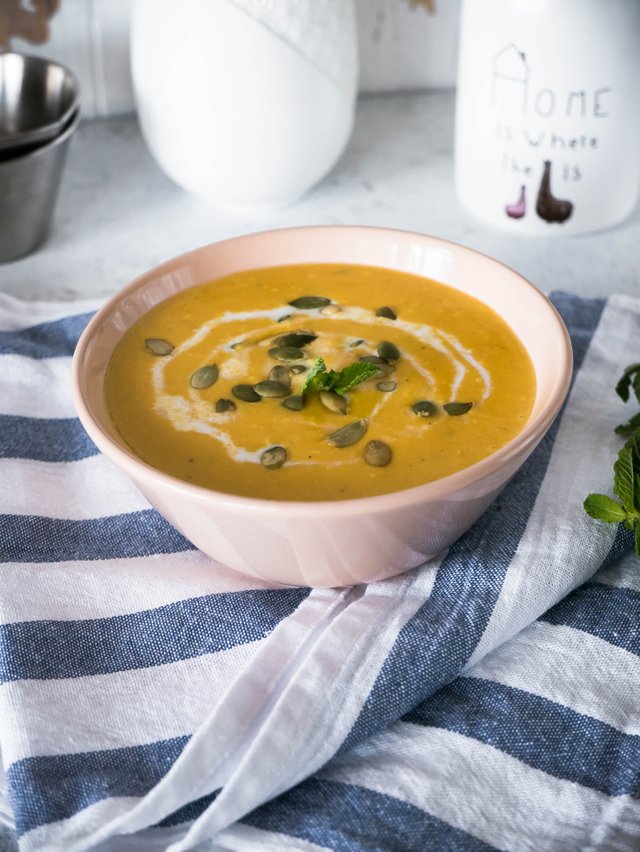 Ingredients:
500 g of pumpkin
300 g of fresh potatoes
100 ml cream
1 onion
200 ml water
20 ml of olive oil
salt and pepper to taste
Directions:
1. Peel the pumpkin and potatoes and cut into small cubes.
2. Peel the onions and finely chop the onions.
3. Heat the frying pan on the stove and add the olive oil.
4. Put a pumpkin, potatoes and onions in a frying pan. Fry all about five minutes.
5. Then add 200 ml of water and simmer for 10 minutes.
6. Then add the cream, salt and pepper to taste and stew for another minute.
7. Put the resulting mass in a blender and mix well until smooth.
8. Put the pumpkin mixture back in a frying pan and bring to a boil. Cream soup is ready!
9. Cream soup put in a deep cup, to taste you can add pumpkin seeds and a little more cream.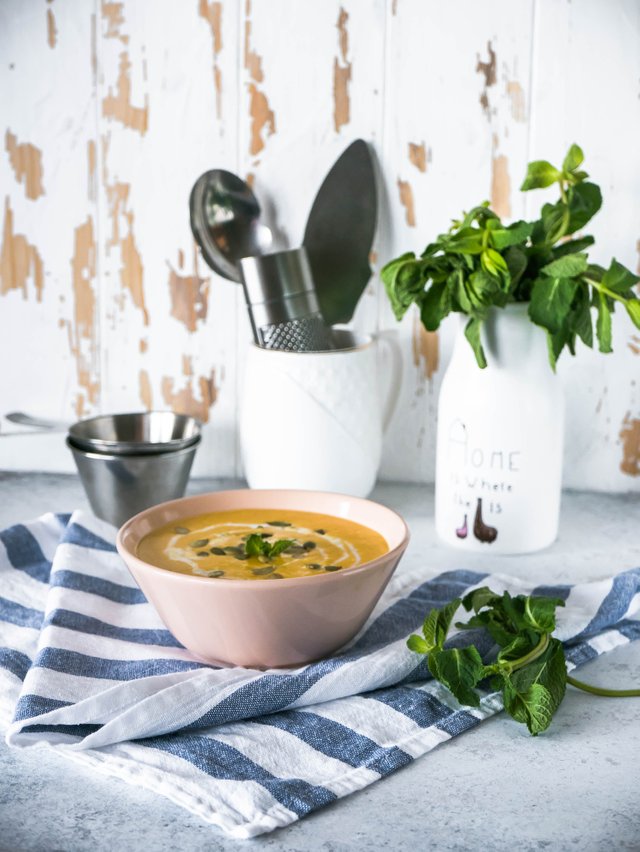 Bon Appetit!
Camera: Panasonic Lumix DMC-LX100
---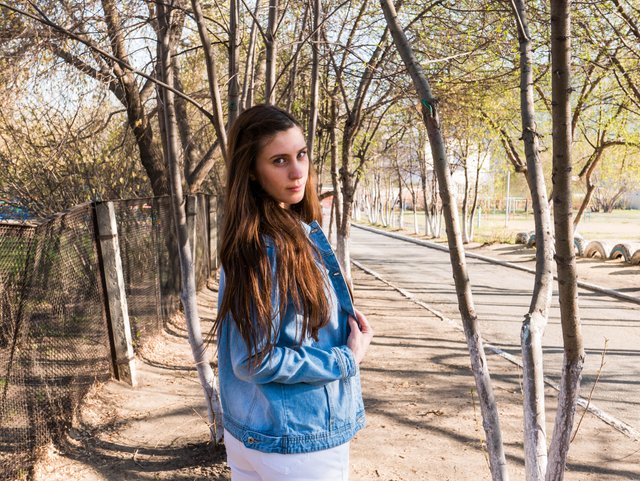 Thanks for watching and your time, I always appreciate it!
---
Here you can see some of my recipes:
1. Tiramisu in Glasses
2. Chocolate Cupcake with Orange
3. Pizza with Tomatoes
4. Milkshake with Strawberries
5. Brownie with Mint
6. Tortillas with Nutella and Bananas
7. Cakes with Cream and Banana
8. Oatmeal Pancakes
Enjoy excellent day, friends!
---