Delicate Waffles | Recipe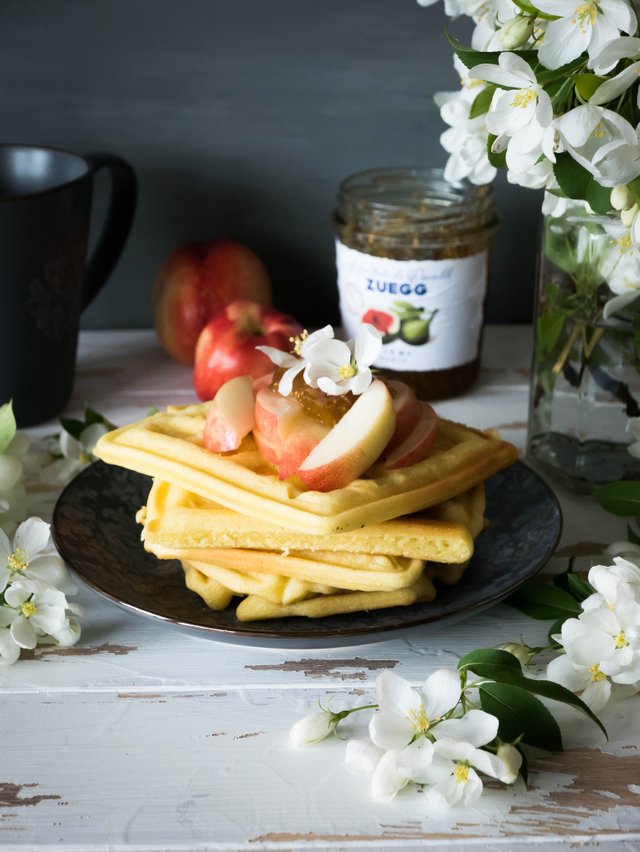 I have not cooked delicious waffles for so long that I decided that I should correct this situation immediately! And Early in the morning I cooked some delicate waffles.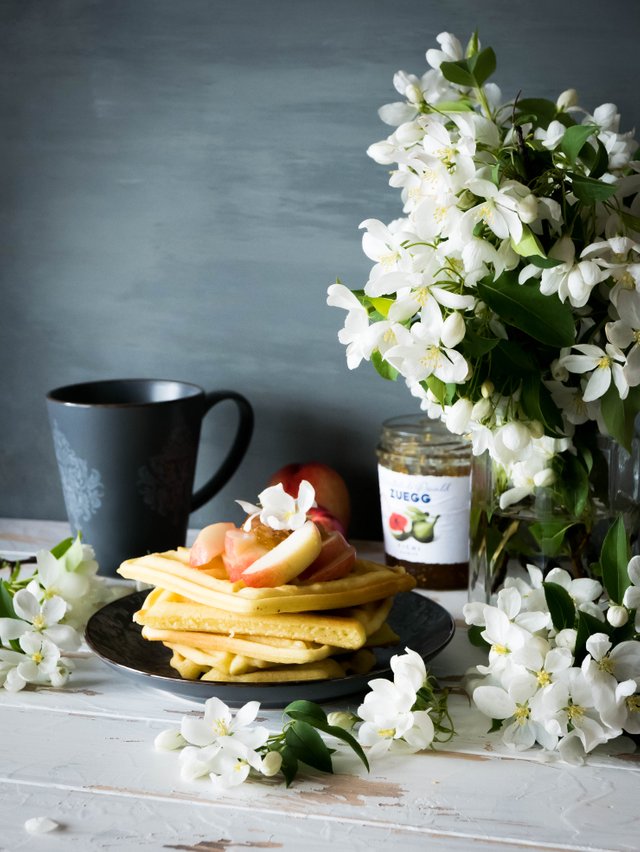 I usually cook waffles in just a few minutes, my waffle oven helps me in this without which I can not do at such moments.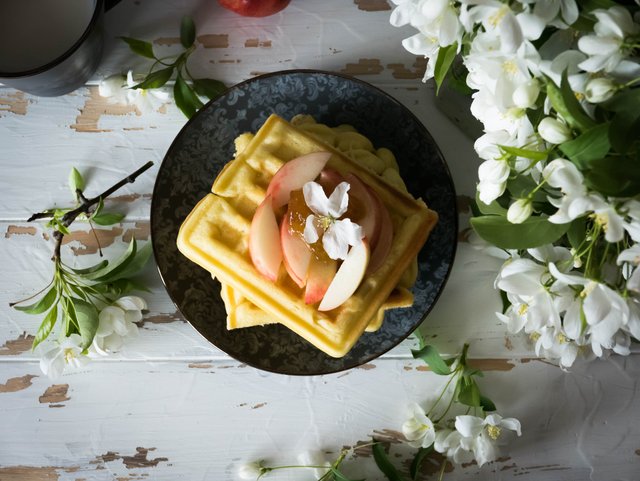 I choose the simplest dough for waffles and with a minimum of ingredients, these are eggs, sugar, butter and flour. I believe that all these ingredients are enough to prepare very delicate and delicious waffles.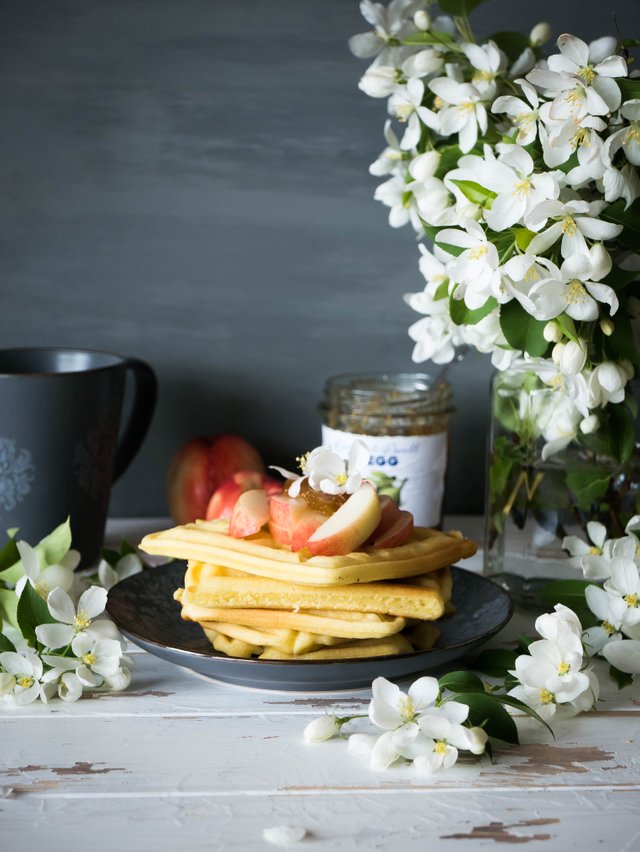 Also I usually add jam and fresh fruit or berries to the waffles. I like jam with figs, this jam is delicious with a pleasant aroma.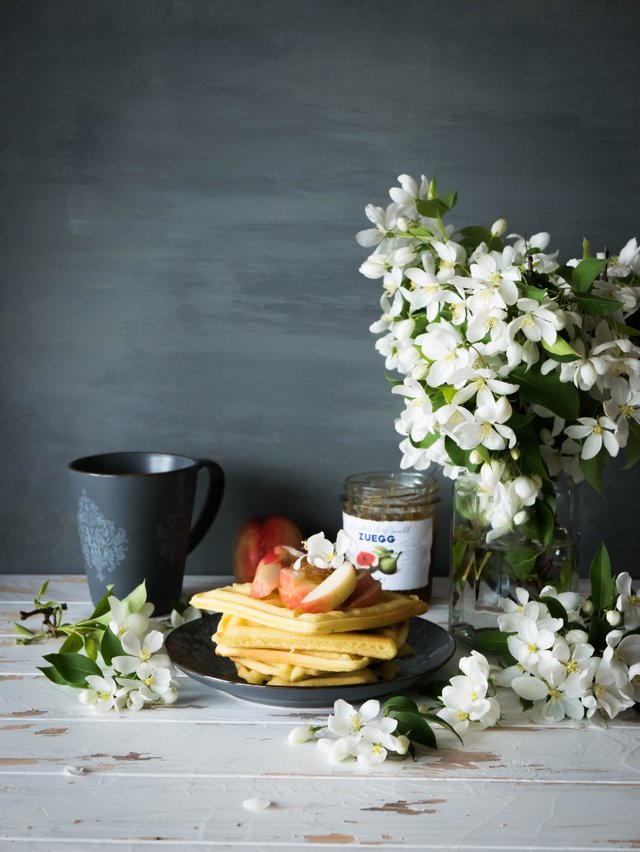 So, if you like waffles and simple recipes, then I think you will be delighted with the taste of these waffles.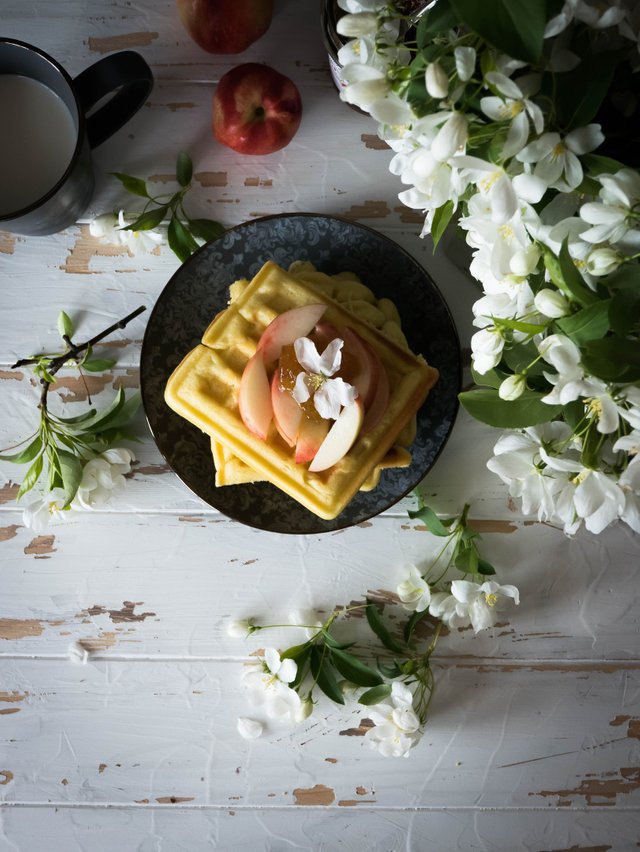 Ingredients:
Flour - 350 g
Butter - 200 g
Eggs - 3 pieces.
Sugar - 100 g
Salt - pinch
Preparation:
1. Mix the butter with the sugar.
2. Add eggs. All mix well.
3. Add flour and salt. Knead the dough.
4. Choose special forms for baking waffles and set in a baking dish.
5. Put the dough on two tablespoon shape and bake 5-10 minutes.
6. Fold the wafers in a pile.
7. Add jam and fresh fruit to waffles and enjoy!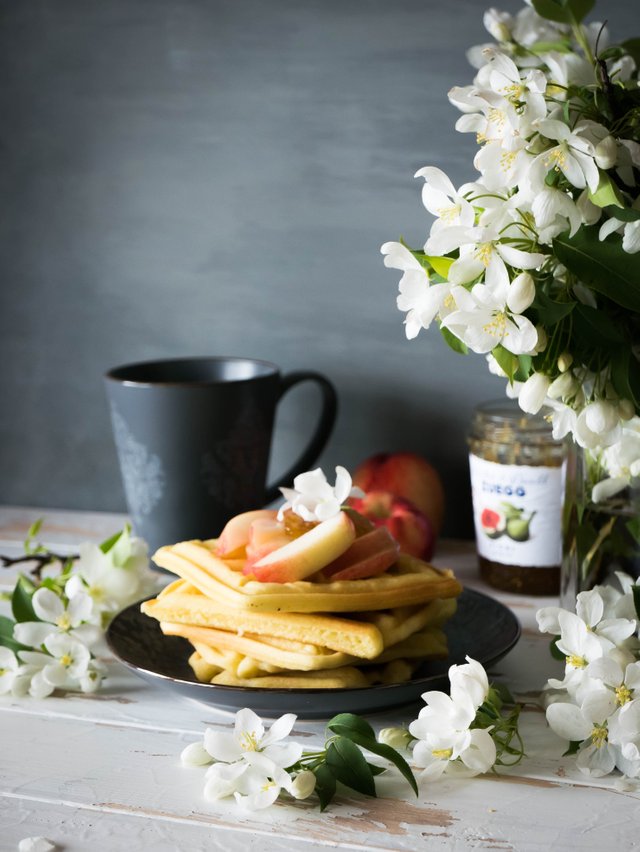 Bon Appetit!
Camera: Panasonic Lumix DMC-LX100
---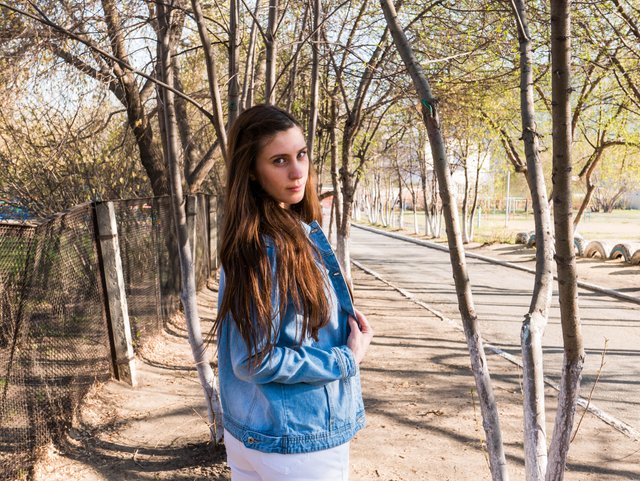 Thanks for watching and your time, I always appreciate it!
---
Here you can see some of my recipes:
1. Tiramisu in Glasses
2. Chocolate Cupcake with Orange
3. Pizza with Tomatoes
4. Milkshake with Strawberries
5. Brownie with Mint
6. Tortillas with Nutella and Bananas
7. Cakes with Cream and Banana
8. Oatmeal Pancakes
Enjoy excellent day, friends!
---