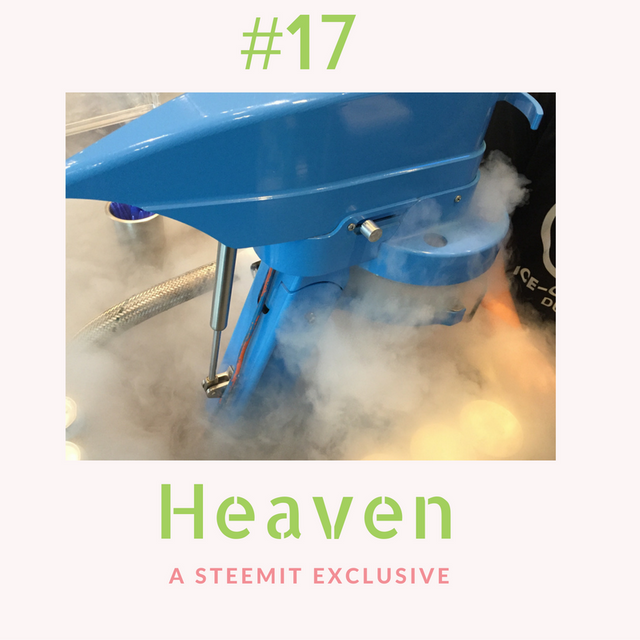 The Ice Cream Lab in L.A. offers the freshest and creamiest ice-cream
When visiting L.A. I always make a stop at Ice Cream Lab with my buddy David. He is always me taking me to the coolest places in L.A. I totally love the Ice Cream Lab, they make super fresh ice because the Ice is instantly prepared with liquid Nitrogen. 
I can confirm that the ice-cream is super fresh and very creamy...you have to try this
Heisenberg only buys his ice-cream here







It's easy: Choose flavor and size and toppings

The staff puts the ingredients into the Mixers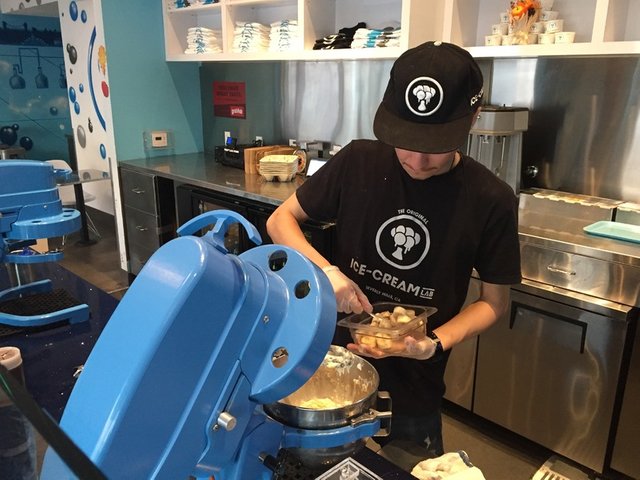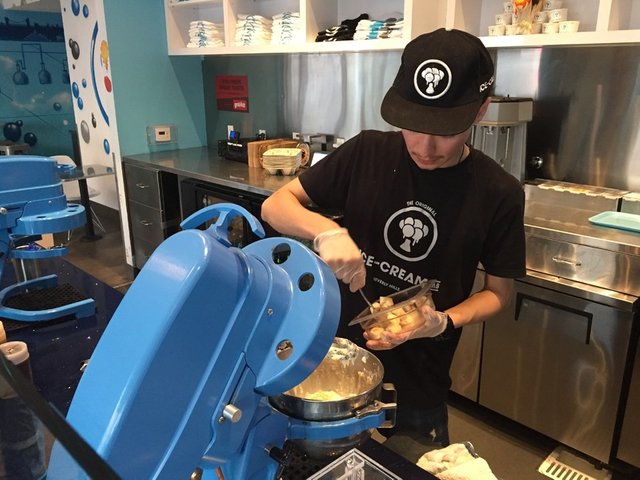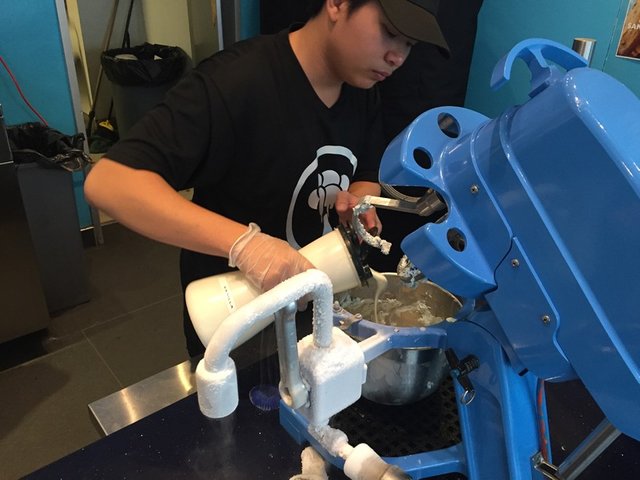 The liquid nitrogen instantly creates the ice-cream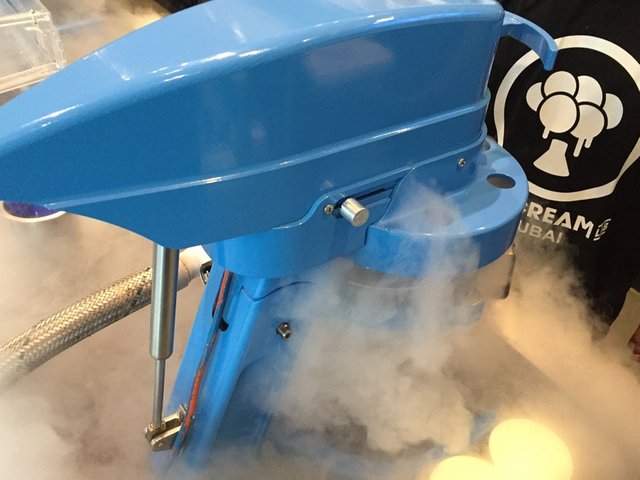 The ice-cream is super creamy and great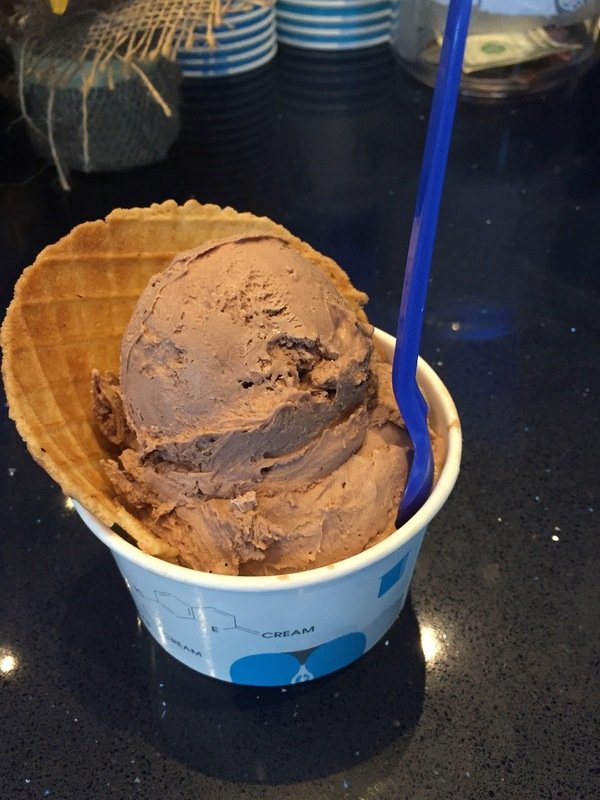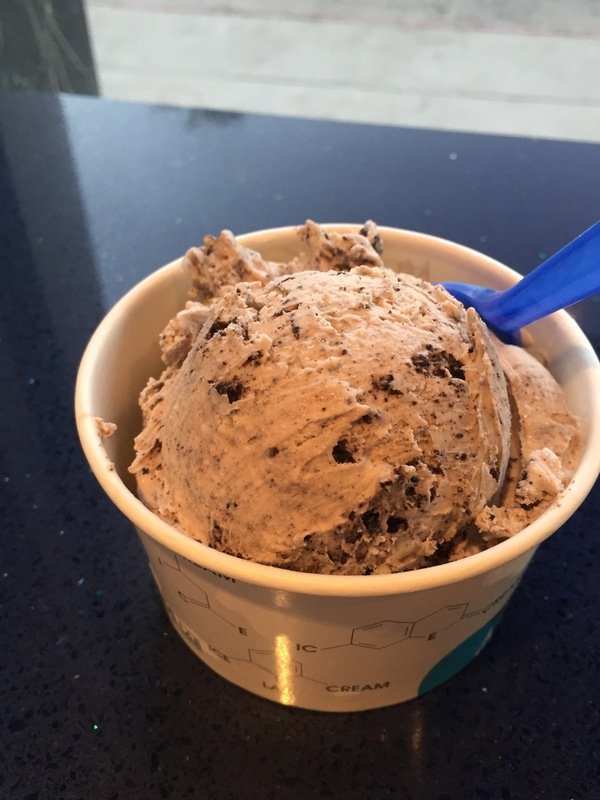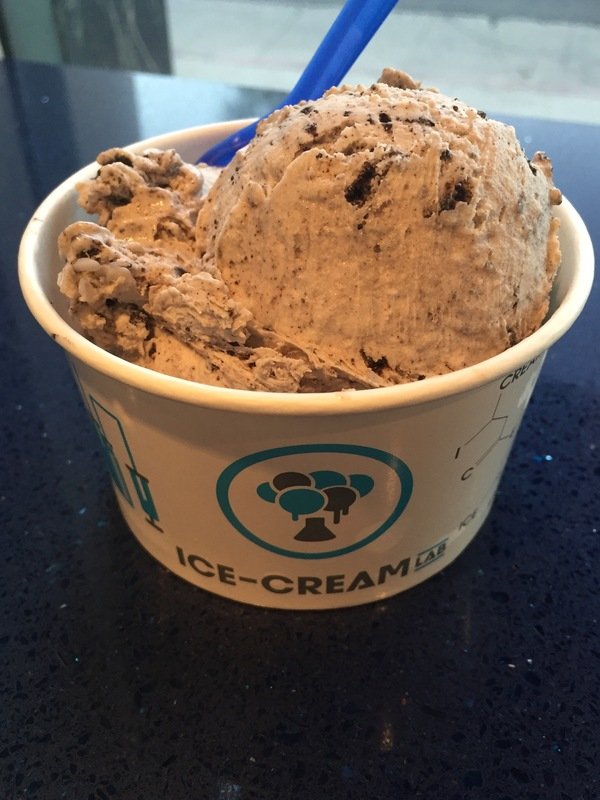 This might be the future of ice-cream. I could imagine ice-machines in the future where you can do this at home.. How cool would that be? It is fancy and I am happy to blog about it, as this is really something out of the ordrinary. A bit  elBulli Style.

Check out the Video:
Ever seen something this fancy ???
I am blogging about the following topics :
Exposed (Uncovering Stories you need to know)
Lifehacks (How to save money,etc) 
SPOTTED (Limited Edition Food, Drinks, Gadgets)
Steemperlen (German Version)
SQUEEZE (Interview Series) 
COOKED (10 Episodes Cooking Series)
Working anytime, anywhere (New series for freelancers)
Frequent Traveller (New series about Travel Hacks and FFPs) 
HEAVEN (NEW Luxury Travel Magazine)
ABOUT ME: Some insides into my Steemit life