HEAVEN #9: Kushinoya Berlin with @mibenkito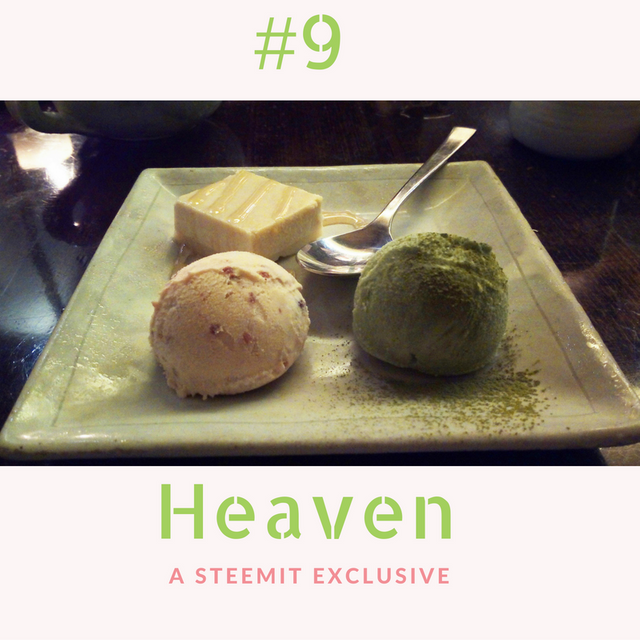 I met with @mibenkito at Restaurant Kushinoya Berlin
We were planning a collaboration post for a while now and the stars aligned and finally we were able to meet in Berlin for a 2 day Special Edition of A steemian's HEAVEN's food journal. To make this special we will be posting our posts at the same time and you will be able to see the food from different angles (@mibenkito was sitting across the table)
Kushi are bamboo-skewered and deliciously  deep-fried cuts of meat, fish, seafood and vegetables. 
Our traditional  skewers are best enjoyed with our selection of homemade sauces. For every type of kushi we recommend a  particular sauce. To make it easy to recognise which dip fits best to  each skewer, each of our kushi plates and all of our sauce plates are  compartmentalised in the same design. Our chef simply places the kushi  on the plate alongside the recommended dipping compartment, making it  easy to pick the correct sauce. You can also change it up a bit by  sprinkling your kushi with lemon juice. After enjoying the succulent  skewers you can place them upon the bamboo plate on your table. Source
Kushinoya is a Branch of Kushinoya Kobe they offer Japanese Quality in Europe which is very rare!
Sauce Plate

Cabbage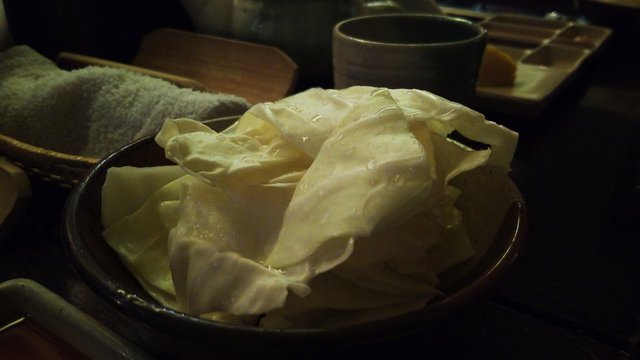 Prawn

Chicken

Calf

Salmon with Ikura and Mayo

Ginnan (Fruit of Ginko)

Eggplant with Miso

Redsnapper with Ponzu Daikon-Oroshi

Shiitake (Japanese Mushroom)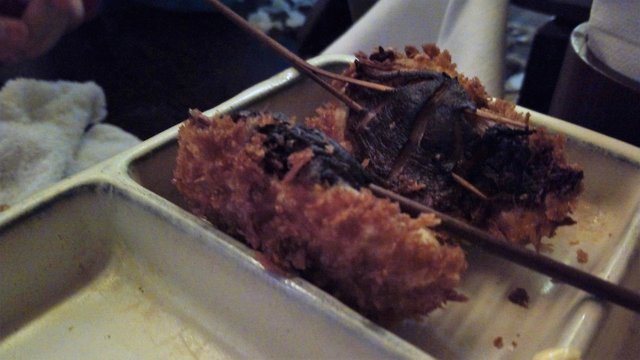 Cheese Stick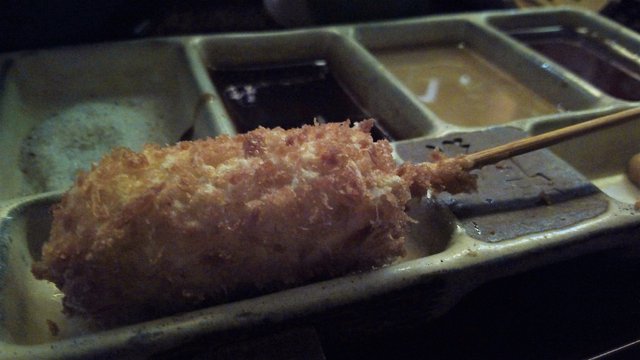 Hotate (Scallop with Onion)

Restaurant Impression

The Killer Dessert Combo: Matcha Ice cream,  Red Bean Ice cream, Caramel Pudding.. 

I have visited the Japanese Restaurant in Kobe and the Berlin Branch many times but meeting famous @mibenkito was priceless
The food is always fantastic at this restaurant but it was so great to see @mibenkito her wonderful son and husband enjoy every dish we were served. We had an Omakase Course (the chef decides the dishes) so each dish was a little surprise. The Kushiage are so gentle in their taste you forget they were deep fried. Japanese food is art !!!
The dessert totally killed me, the ice-creams were amazing and that caramel pudding totally killed me. I felt like being in Kobe but reality check: This was indeed in BERLIN.....
Do you like Kushi-age? Which one is your favorite ???
I am blogging about the following topics :
Exposed (Uncovering Stories you need to know)
Lifehacks (How to save money,etc) 
SPOTTED (Limited Edition Food, Drinks, Gadgets)
Steemperlen (German Version)
SQUEEZE (Interview Series) 
COOKED (10 Episodes Cooking Series)
Working anytime, anywhere (New series for freelancers)
Frequent Traveller (New series about Travel Hacks and FFPs) 
HEAVEN (NEW Luxury Travel Magazine)