Weekly Steemit Health Challenge Announcements #9
Good morning Steemit!
Delayed post here because I was on my stag do yesterday! I am of course, not one to go out and get drunk, so I went to play airsoft. Airsoft is a sport much like paintballing but with BB guns, and it much more tactical and really fun! However, my legs are now very sore from a whole day running with heavy kit and guns around a forest.
Anyway, back to the subject at hand. This week was the ever-favourite healthy recipe contest. We always get some of the best entries for this challenge and this week was no exception. All of the entries were very high quality, but of course we have to pick some winners - fortunately there were some real stand out entries that I'm really excited to show you.
Each week the challenge is growing and growing - the bigger it gets, the bigger the prizes will be so make sure you share the challenge on your own pages so that as many people can join in as possible. The more people that join in and get behind the challenge, the more prize money we can offer!
The Winners this week!
Once again, our panel of judges and myself have looked through all of the entries and taken time to try and work out our favourites. Here you'll find the winners and also some honourable mentions! Without further ado, let's look at which entries came 1st, 2nd and 3rd this week.
1st Place wins 30 Steem
@street.yoga with his 8 course healthy feast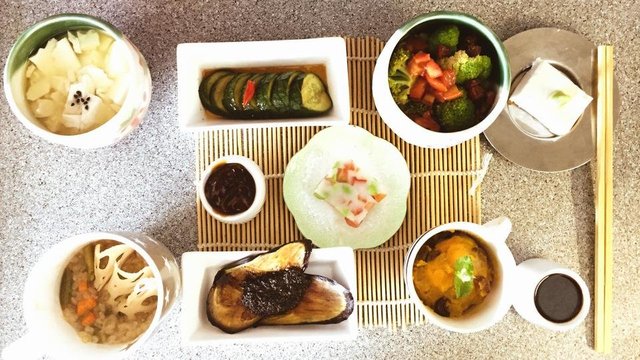 https://steemit.com/vegan/@street.yoga/eight-course-shojin-ryori-menu
This entry just had to win. @street.yoga is an old friend and veteran of the health challenges, being one of the first people to join in back when we first started running them at the start of the year. His commitment to high quality photos, detailed post and great food means he always features very highly for me in every challenge he's joined in with. It's always a pleasure to see his name pop up because I know we'll all be in for a treat. This FEAST is just incredible - well done mate, I loved it.
2nd Place wins 10 Steem
@celestialcow comes in strong with a beautiful papaya salad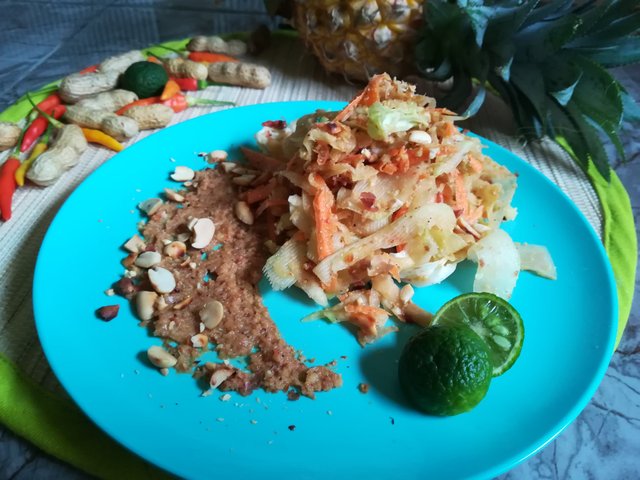 https://steemit.com/vegan/@celestialcow/health-challenge-medicinal-spicy-papaya-salad-for-pain-relief-and-fighting-infections
@celestialcow's recipe looks amazing. Yet again I've been left drooling over this lovely vegan meal. Full of creativity to make a sauce as well as the salad, presenting it beautifully and taking wonderful photos, @celestialcow has put together an amazing entry here. It just has everything we want. Colour, health, detailed explanation, step by step photos and instructions and details of why it's healthy. Another GREAT entry, thank you.
3rd Place wins 5 Steem
@elgringo79 with his chicken and basil meatballs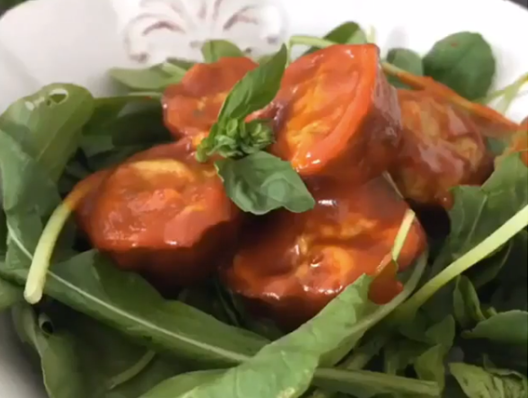 https://steemit.com/health/@elgringo79/the-weekly-steemit-health-challenge-9-chicken-and-basil-meatballs
Third place was a tough one. @elgringo79 presented a great recipe, with classic basil and tomato flavourings, and a very unique was of making meatballs. I really liked the idea of making chicken meatballs in this way and that's why he's pulled ahead of the other entries to get third place. I'm always looking for easy and quick ways to prepare food in bulk and this certainly ticks those boxes! Well done for a great entry.
---
Honourable mentions
There were so many great entries that we've got loads of honourable mentions. Make sure you check them all out and give them a vote! It could be you next week.
As you can see there were a lot of honourable mentions this week. They could have all probably won 3rd place on any given week and I loved reading all of them. It was lovely to see the return of @cherryng who has entered in the past and always has such beautiful and colourful imagery and I loved learning about this interesting rice recipe that looks super healthy and easy to do. @christibri made a stunning vegetable pie/vegetable lasagne which just had layers and layers of goodness in it. What a great way to get extra vegetables in to the diet and it looked beautiful.
What I loved about @kuklamasha's entry was the innovative use of the slow cooker. The slow cooker is a personal favourite of mine and I had never considered slow roasting peppers in it - that must be amazing! @dolichka27 presented a very simple Zuchinni noodle dish but it was probably one of the best and most appetising examples that I have seen - must try this one! @adeliafitria presentation, formatting, step by step photos, food prep and description were some of the best in the competition - I just wished the recipe was a bit more innovative and it may have even won!
---
Thank you to everyone who entered the challenge this week. Look out for next weeks challenge that will be released today! Remember, every single week the challenge will be released on Monday and you'll have until 8am GMT on Sunday to submit your entries. Good luck Steemians!
Yours in health,
Coach Ben