Why temper chocolate?  Tempering chocolate will enhance the flavour, give it a 'snap' when broken and put a wonderful shine on the outside.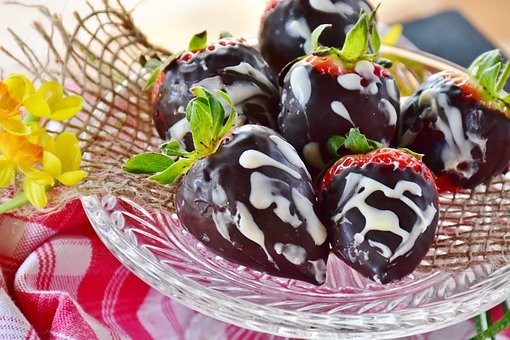 It is the only way to enjoy chocolate at its very best.  Perfection, as you place it in your mouth and the chocolate begins to melt.......your taste buds go into over drive....endorphins kick in to play.....HEAVEN!!!!!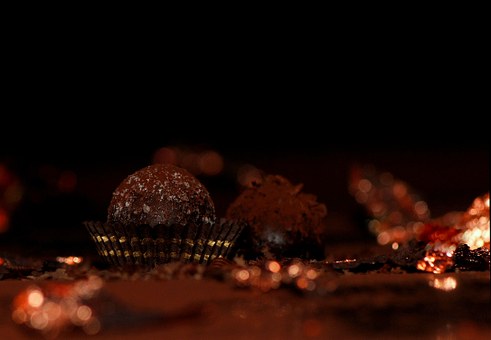 Un-tempered chocolate is dull, soft, and can have a 'bloom' covering it.  The 'bloom' looks like a dust type residue on the chocolate. This is caused by the different cocoa fats rising to the top of the surface and setting unevenly.  It is for this reason chocolate has to be tempered.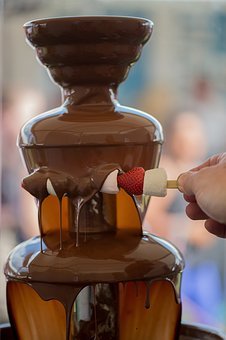 "Melt the chocolate" you say, "then, all the fats will blend together"?  If it were just so simple! Let me try to explain the complexity of chocolate in a simple way:
There are six fats within chocolate shown in the chart.   They all have differing melting points which change the characteristics of chocolate.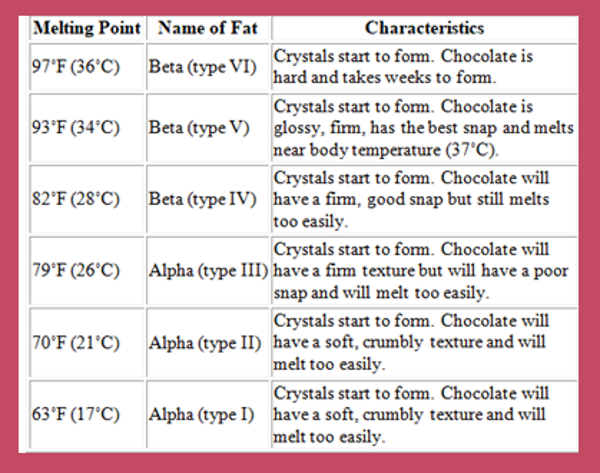 The Beta (type V) fat crystals give the best characteristics (flavour, snap and shine), and these should be encouraged to form.  Tempering chocolate properly achieves this.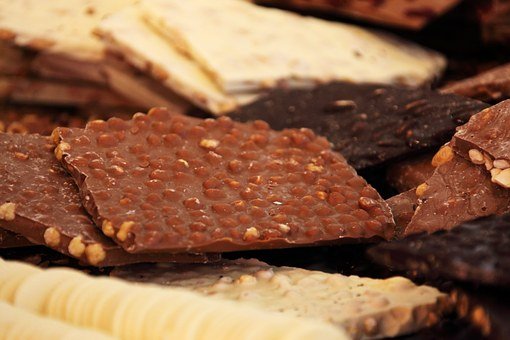 Tempering is the art of taking the heat up high enough to melt all the different fats, then holding it within a specific temperature range to encourage one of the six fats to form their crystals.....it is that easy!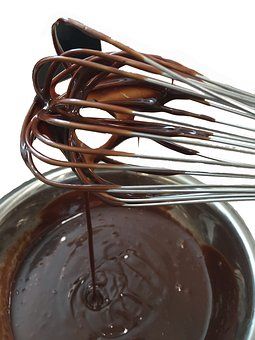 The chart shows  that Beta (type V) fats melt at 34˚C which is when these 'good' crystals begin to form.  By the time the chocolate has cooled to 28˚C, when the next fat crystals begin to form, Beta(type V) fat crystals need to be dominant.   
So you need to ensure that the chocolate's temperature goes high enough to melt all the crystals, then allowed to cool sufficiently to hold it within the Beta (Type V) temperature range from 28˚C to 34˚C.  This way only Beta (Type V) crystals can form. 
Just allowing un-tempered chocolate to melt naturally will achieve nothing.  Every type of fat crystal will form and disperse unevenly giving the dull 'bloom' you began with.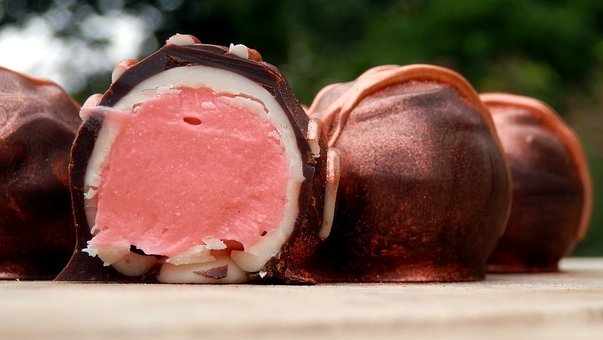 So, how do you do it?  
It is easier to use a thermometer when you first start out. You also need a double boiler (or saucepan with a bowl on top) to melt the chocolate, and a rubber spatula.  Put in the chocolate and melt slowly until the temperature reaches over 36˚C, but no more than 46˚C, if using dark chocolate; and no more than 43˚C, if using milk or white chocolate (or the chocolate will scorch).  
Once the chocolate has melted the tempering process can begin. 
By taking the chocolate to a temperature above the melting point of Beta (type VI), all fat types will be melted.  As Beta (type V) are the fat crystals which give chocolate gloss, snap and texture, the temperature must come down quickly to below where these crystals form  at 28˚C.  You could just keep stirring until the temperature naturally reached the level required but it would take too long.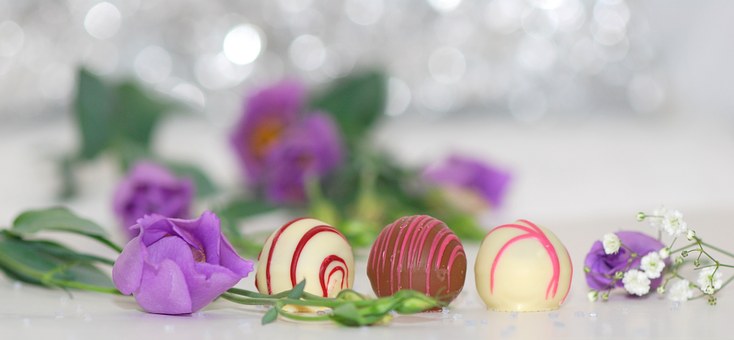 Either use the 'tabling method', or hold back a portion of chopped chocolate and add that. Both ways work just as well it is personal preference which one you use.  
The 'tabling' method for dark chocolate involves...... 
melting all the chocolate to 46˚C. 
Take it off the heat and pour 1/3 of the melted chocolate onto a clean surface.  
With a spatula move the chocolate from side to side, scraping the edges into the center.  
When the chocolate becomes thicker and cooler but still liquid, scrape it all back into the 'hot' chocolate in the bowl. Carefully stir the two together until well combined. 
Check the temperature which has to be at or just below 28˚C.  
Carefully re-heat to 31-32˚C by putting the pan back on the heat for about 5 seconds. 
Take off the heat and stir until the temperature is even. 
You now have chocolate tempered and ready to use. Try to keep the temperature to 31-32˚C while you use it as it will be liquid enough to give a thin covering and remain tempered. If the chocolate cools too much and begins to thicken place the bowl back on the hot water for a few seconds to warm slightly. Do not take it above 32˚C or you will have to re-temper. 
The second method uses the same temperatures as above, the difference being that not all of the chocolate is melted. 
Keep back ¼ of the finely chopped chocolate.  
Melt the rest until it reaches a temperature of 46˚C for dark chocolate. 
Add the retained chocolate and stir until all is melted;
then continue as above.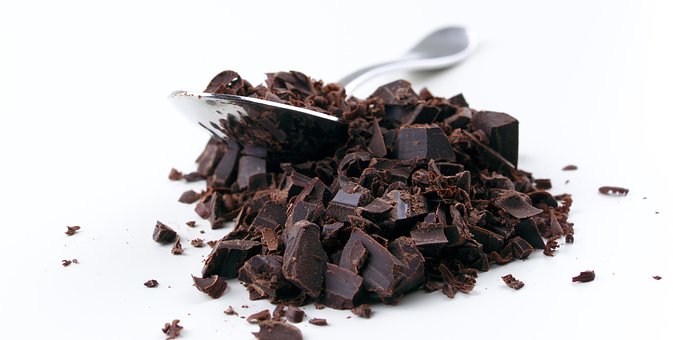 Just be aware though, that if you are using milk or white chocolate the temperature needs to be 2˚C cooler than if using dark chocolate. 
A little about thermometers – you can purchase a chocolate thermometer but this is not absolutely necessary unless you intend to temper chocolate frequently.  I favour an instant read digital thermometer with a probe so that I can read the temperature at the center of the chocolate, and can also use it for other baking.   
Shop bought bars of chocolate are already tempered otherwise they would be soft and would not keep well.  If you heat this chocolate very slowly to 85˚F (28˚C), you can keep the temper and use it.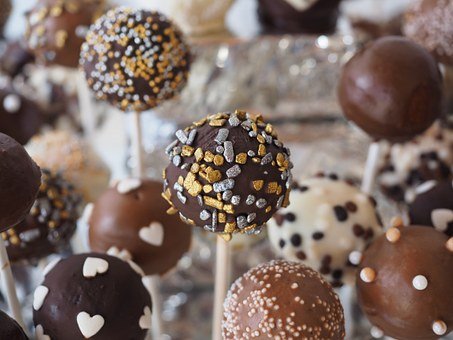 One final note.  Under no circumstances must water, even a single drop, get into the chocolate.  It will immediately change the texture of the chocolate becoming 'fudge-like',  and as far as tempering goes, it will be ruined! Do not throw it away you could add cream and turn it into delicious Ganache!  
Now for more Interesting Posts you might have missed:
@taica has produced a recipe for a delicious salmon spaghetti dish, which looks delicious.
@michellectv shows how to use up leftovers with a quick frittata recipe in images....great job.
@cake-lady-jenn. What a fantastic cake.  You too can make this Unicorn Cake, by following the clear instructions.  Good job.
@jonuzi has a wonderful recipe for a Swedish cake with almonds.  What is there not to like about this one?
 and finally....
@getbaking gives us a great recipe for a Raspberry Creme Brulee Tart, It really does look so good!
Please, my dear Steemian friends, carry on producing great posts, as all I want to do is:

And....

And.....
As often as I can.