At the end of last month we published an updated FIO demo video, and I forgot to share it here on Steem (though I did share it on Twitter). Check it out:
It's less than six minutes and will give you a feel for FIO addresses, FIO requests, and FIO data.
You can find out more about FIO here: https://fio.foundation/
As of December 1st, I've been the Managing Director for the Foundation for Interwallet Operability (FIO) which I intend to manage as Decentralized Autonomous Consortium (DAC) using the eosDAC software stack. As you may remember, I joined eosDAC back in April 2018. You can follow along with FIO on our Medium and our first Road to Mainnet series post Road to Mainnet: Looking Back and Pushing Forward.
We're also doing an AMA (Ask Me Anything) this Thursday, February 13th:
Ask questions on Twitter, Telegram (or here on Steem) using the #FIOAMA hash tag.
Other FIO/Dapix related posts:
We're still looking for block producers as mainnet launch is scheduled for right around the corner next month. Let me know if you're interested.
---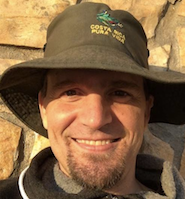 Luke Stokes is the Managing Director for the Foundation for Interwallet Operability as well as the Interim Executive Director for the EOS Foundation. He's passionate about voluntary systems of governance and has been involved in bitcoin since early 2013. He's been a witness for the Steem blockchain since early 2018 and a custodian for eosDAC, a community-owned EOSIO Block Producer and DAC Enabler, since its inception. With a computer science degree from UPENN, he built, bootstrapped and co-founded the shopping cart software company FoxyCart over a ten year period and is now focused on blockchain technology as a means to create a world we all want to live in. He currently lives in Puerto Rico with his wife and three children and enjoys discussing everything from philosophy, to consciousness, to voluntaryism, to love and awakening. lukestokes.info UnderstandingBlockchainFreedom.com fio.foundation eosdac.io







I'm a Witness! Please vote for @lukestokes.mhth