FIO Protocol Demo - Request from Bread Wallet to Coinomi Wallet
As you may recall from a few months ago, I've been working with Dapix to help the team build out the FIO Protocol. I'm really excited about this project because I think it will help make cryptocurrency easier to use for every day people, similar to what they are used to now with apps like Venmo and Paypal.
Here's a short video I just recorded as a demo showing how it works:
Watch this explainer video for a better understanding of how FIO works and why it's important:
FIO will run on its own EOSIO-based blockchain but works with any blockchain. The code and SDKs will be open source so any wallet, exchange, or payment gateway can integrate it into their own applications.
If you're working on a project that could benefit from the FIO protocol or you're an EOSIO block producer on EOS, Worbli, Telos, BEOS, BOS, or any of the others, or if you're a Steem witness or BitShares block producer, consider joining our tech advisory group to figure out how you can contribute to the project.
---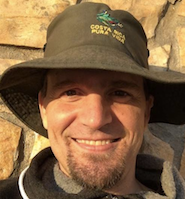 Luke Stokes is a father, husband, programmer, STEEM witness, DAC launcher, and voluntaryist who wants to help create a world we all want to live in. Learn about cryptocurrency at UnderstandingBlockchainFreedom.com







I'm a Witness! Please vote for @lukestokes.mhth