The Industry Standard for Blockchain Usability: https://fio.foundation/
White Paper: https://fio.foundation/whitepaper/
Roadmap: https://fio.foundation/roadmap/
Explainer Video:
"One of the most interesting blockchain projects today." - CryptoLions
---
When I first joined the cryptocurrency space in January of 2013 and worked to onboard users from my shopping cart platform to accept cryptocurrency, I quickly realized how hard this industry is to work with. Everything about sending and receiving cryptocurrency is technically difficult, confusing, and stressful. This space needs a moment similar to how the introduction of the HTTP protocol brought us the world web web and usability on the Internet.
I believe the FIO protocol is that moment for blockchain technology. I want block producers from BitShares, Steem, and EOS to participate. This is a unique opportunity to launch a protocol owned and operated by the community which transcends blockchain tribalism and requires no modification of existing blockchains for integration. Right from the start, it will have an organization dedicated to its long-term success via the Foundation for Interwallet Operability which will run on-chain as a Decentralized Autonomous Organization.
As the Chief Decentralization Officer for Dapix, this is my personal invite to you to get educated about and involved with the FIO protocol. Having worked with this team since January 2019, I'm excited about the solution we are providing and about engaging with the most technically excellent block producers in the space to help launch it. We are working with CryptoLions to get a testnet in place with tools the EOSIO community is already familiar with. To begin with, the testnet and code will be private as we prepare for a planned Q1 2020 mainnet open-source launch. FIO has some unique economic alignments to engage wallets, exchanges, and payment gateways in the space to integrate the protocol. Some of them may turn to block producer experts to act as vendors they can rely on to support their infrastructure as block producers on the network. FIO is a business to business to end user chain which promotes the best user experience because the FIO tokens held by a wallet, exchange, or payment gateway will automatically be proxied towards that entity's block producer. We aim to reward the network participants whose integrations create all the value while at the same time encouraging the involvement of the most technically excellent block producers.
We welcome your participation, input, and feedback as we move forward. Please join our Telegram and Discord channels. Read the roadmap and white paper. Message me personally if you have any questions or need further information.
Are you or someone you know interested in running nodes for the FIO Chain?
If you're curious about my personal journey with FIO, you can read some of my blog posts here:
You can also read about the recent funding round for Dapix lead by Binance Labs: Binance Labs Leads $5.7 Million Series A for Blockchain Maker Dapix
---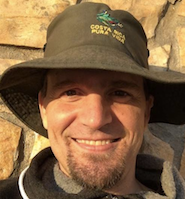 Luke Stokes is a father, husband, programmer, STEEM witness, DAC launcher, consultant, and voluntaryist who wants to help create a world we all want to live in. Learn about cryptocurrency at UnderstandingBlockchainFreedom.com







I'm a Witness! Please vote for @lukestokes.mhth