Pretend We Are Not Home - Flash Fiction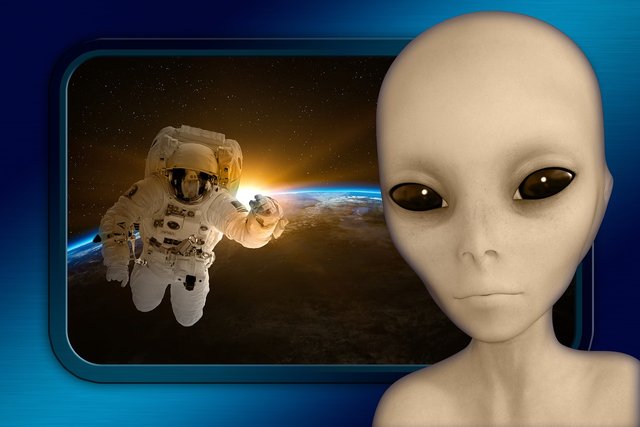 Sure they could open the bay doors for the human. They could say welcome. They had studied dozens and dozens of the human's languages. But the people of Plox were not feeling very social at the moment. It was a long trip. They were tired. They saw one of the humans floating outside of their ship. He had one of those spacesuits on and a tube that lead back to their ship. It was pumping oxygen into his suit.
"What should we do?" one of the Ploxians asked the other. The second Ploxian looked out the ship. The human looked like he was waving.
"Let's pretend we are not home."
"I think he saw us."
"No... these windows are not see through. Just be really quiet."
The human floated up to the glass. He slowly knocked on it. The Ploxians said nothing. The human knocked again.
"Don't worry, his oxygen will run out."
The human flaoted to the other side of the ship. He looked up an opening. All the doors were sealed. He returned to the window. He tried to peer through but didn't see a thing. A minute passed. The human had to return to his ship. One of the Ploxians let out a sigh of relief and leaned back. It's butt touched a button. Music came from the ship. Dance music.
"Shit..."
The human returned to the glass.
"Well we have to let him in now."
"Alright..." said the second Ploxian, "I'll get the welcoming cake."